Last month, two students from our Digital, Design and Development T Level, Sabrine and Sirine Charkaui began their work placement at Framework Digital. Framework Digital specialise in web development, online advertising and CRM systems for local businesses and charities.
Sabrine and Sirine were lead by web designer Emona, who initially joined with Framework Digital as a work placement. As well as wanting to expand the students digital know-how, the team at Framework Digital see the importance in students developing employability skills needed for any path they wish to choose. These included punctuality, communications, presentation and collaboration.
Managing Director, Tomas Pukalski mentioned the importance of work placement students on his business. 'Involving students in charity projects helps to keep the cost of website development down while enabling students to gain experience and satisfaction in accomplishing a project. It's a win-win for all parties involved'.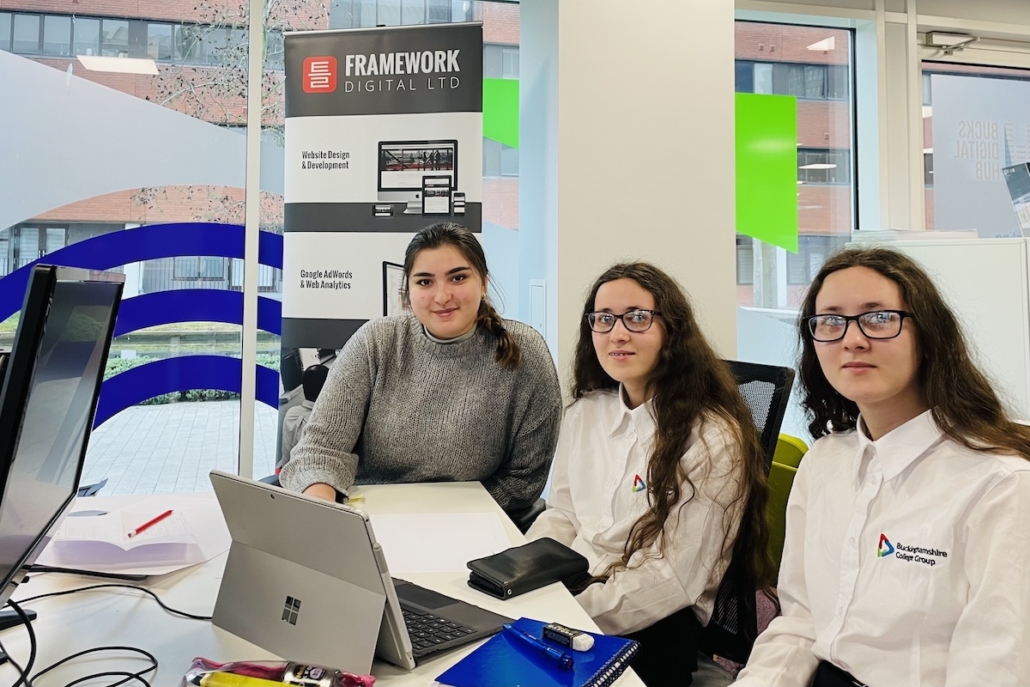 Photos by Framework Digital.
We would like to wish thanks Tomas, Emona and the team at Framework Digital for supporting our students while they undertook their placement.
To find out more about Framework Digital click here.