At Amersham Campus we have the Theatre on the Hill where our students put on shows for the wider community. Get involved and come along to a show!
We have a long tradition of training musicians, actors, musical theatre performers and backstage theatre technicians to professional standards. A key part of this training is the regular staging and performance of several full length shows throughout the academic year in the Theatre on the Hill. Our theatre is a fully equipped, professional, 120 seat training theatre housed in the Amersham Campus.
Productions staged at the Theatre are open to members of the general public; and our students welcome the opportunity to perform for a paying audience. Tickets can be ordered by contacting the box office. Shows do sell out, so it is advisable to book tickets. The tickets can be collected from our box office.
We also offer free parking on site. Also refreshments can be purchased from the bar in the foyer.
Don't miss out on seeing our latest shows:
The Company - Dance Showcase 2019 (CLICK TO OPEN)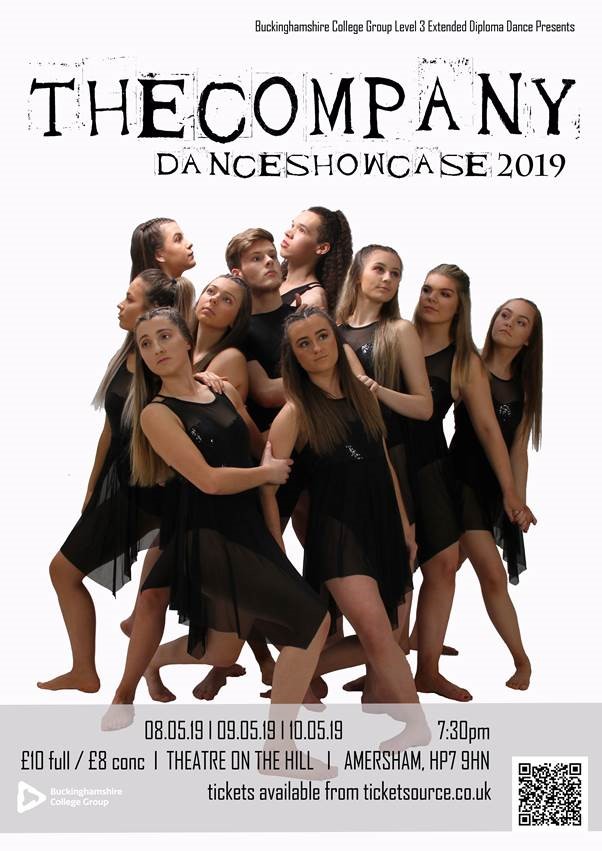 Level 3 Extended Diploma in Performance Arts (Dance) students proudly present 'The Company - Dance Showcase 2019'.
Date: 08/09/10 May 2019
Time: 19:30
Ticket prices: £10 Adults / £8 Concessions
Tickets available from TicketSource
ToTH - What you've missed - The Crucible (CLICK TO OPEN)
Written in 1953, The Crucible was inspired by the Salem witch trials in Salem, Massachusetts during the late 17th century. There are strong parallels between the play and the 'witch-hunt' blacklisting that occurred during the McCarthy era's anti-communist trials in the 1950s. Miller said of the time that he felt he was living in "a perverse work of art." He said, "In one sense, The Crucible was an attempt to make life real again."
Date: 27,28,29 March 2019
Time: 18:30
Ticket prices: £8 Adults £5 Concessions £3:50 BCG staff and students
Tickets available from TicketSource
TotH - What you've missed - Calamity Jane (CLICK TO OPEN)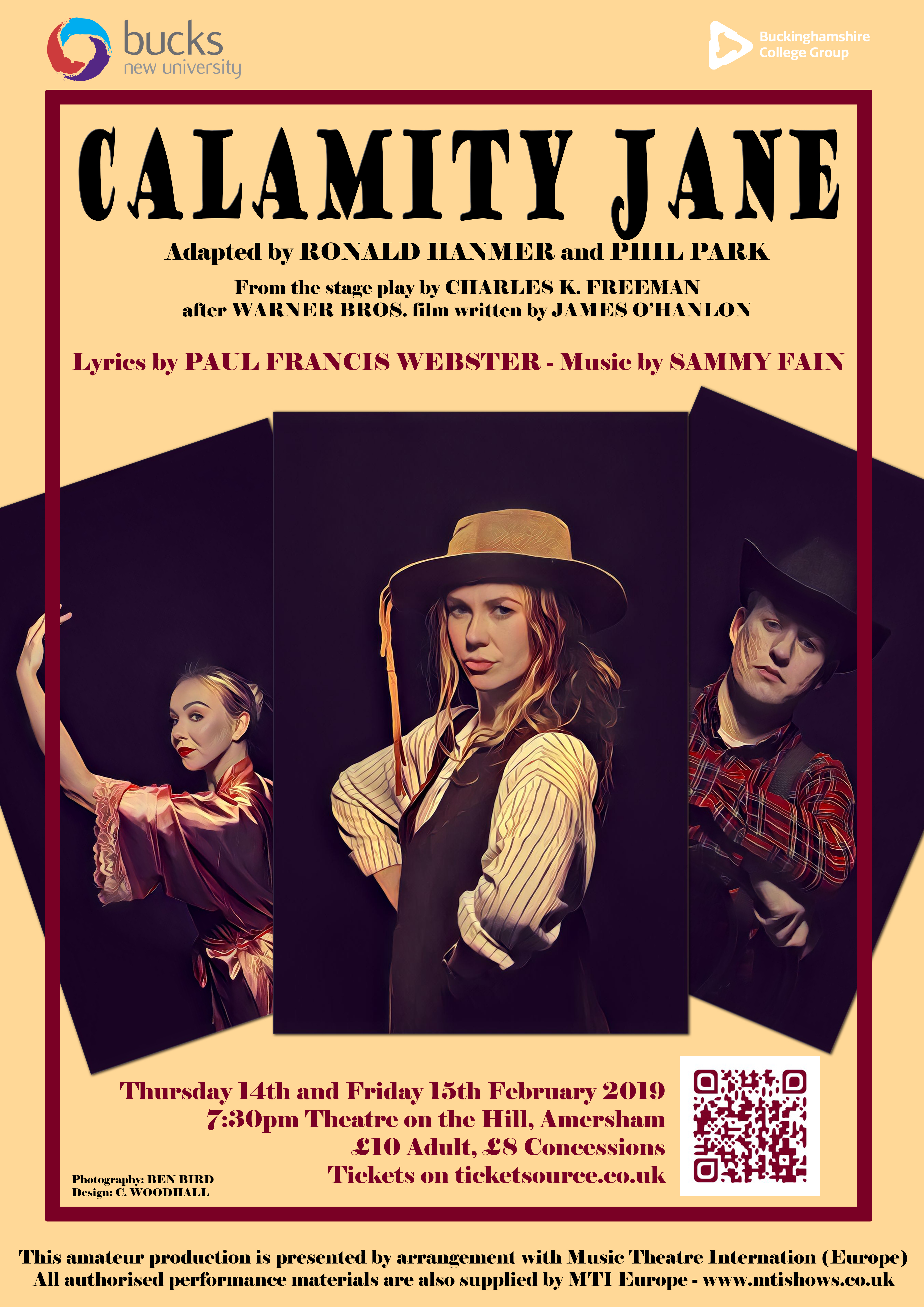 Students from our BA and FdA Musical Theatre courses are pleased to present their production of Calamity Jane. Details are below, follow the link to the box office to reserve your ticket now!
Adapted by Ronald Hanmer and Phil Park
Date: 14/15th Feb 2019
Time: 19:30
Ticket prices: £10 Adults £8 Concessions
Tickets available from TicketSource
If you would like more information about the performances you can call us on 01494 585286 or you can email This email address is being protected from spambots. You need JavaScript enabled to view it.