Buckinghamshire College Group would like to reassure all staff, students, parents and business partners that it is following the Public Health guidance issued by the Government and its agencies.
Update: 25th February 2021
NHS Test and Trace: COVID-19 testing for Students
Dear Students, Parents and Carers,
Following the Prime Minister's announcement Monday afternoon, we are currently reviewing updated guidance and we will be in touch with you soon to confirm our plans from the 8th March onwards. As part of the Government's roadmap for exiting lockdown, testing for those without coronavirus symptoms is planned across the country using new, quicker COVID‑19 tests known as 'lateral flow devices'.
This is a significant undertaking where we will have discretion on how to phase the return of our students to allow for testing to take place. We have been guided to implement an initial programme of three tests in College, and students will then be provided with two rapid tests to use each week at home. The process for testing is significant and we will need to scale up our existing testing practice and prepare to complete a testing programme over a two-to-three-week period.
Up to one third of people who have coronavirus are asymptomatic. By testing we will help to reduce the spread in school and college settings through asymptomatic transmission. I am therefore strongly encouraging those returning to College to be tested.
Consent for Testing
To take part in the testing programme, you must provide consent for testing. To help us prepare we are asking that our consent form be completed now, in readiness for your return to College. The link to the consent form is http://bit.ly/bcgc19form, or alternatively you can scan the QR code using your smartphone or device at the end of this letter. Full details of the consent are available via the link and a copy of the Privacy Notice is attached to this email.
Plan for testing
We are planning to test all staff and students aged 16-19 or 24 with an EHCP as they return after the current lockdown period. The updated guidance allows us to extend testing to adult students attending College.
It has been published nationally that in addition to the above, plans were in place to offer close contact testing where, any staff member or student who has come into contact with positive cases in our College can be tested daily for seven days to allow them to continue to attend as an alternative to a period of self isolation. Government guidelines have currently changed and at present this option is longer being offered. If this changes, we will write to you again to confirm those arrangements.
How the tests work
Those taking the test will be supervised by trained staff and volunteers. The lateral flow tests are quick and easy to undertake, using a swab of the nose and throat. Results (which take around half an hour from testing) will be shared directly with the individual participant. The College will inform the student of a positive test result. Where participants are under 16, parents or legal guardians will also be informed. The student will also receive a text notification of a positive or negative result from the NHS Test and Trace system. Tests are free of charge and I enclose a leaflet with further information.
What if a student tests positive?
If a student tests positive on a lateral flow device, this is now deemed as accurate as a home PCR test and students should self-isolate for 10 days or according to the latest government guidance.
What happens if the test is negative?
While a small number of students may need to repeat the test if the first test was invalid or void for some reason, students who test negative will be able to stay in College and resume their activities as normal. Students will be informed of negative test results via text. Where participants are under 16, parents or legal guardians will also be informed.
What if a student develops symptoms?
This testing programme at College is for people with no symptoms. If a student develops symptoms at any time (including a high temperature; a new, continuous cough; or a loss or change to their sense of smell or taste) they must immediately self-isolate, and book a test by calling 119 or visiting https://www.gov.uk/get-coronavirus-test.
We will support our staff and students throughout, but please contact us if you have any questions. You can contact the office by This email address is being protected from spambots. You need JavaScript enabled to view it. (Aylesbury Campus) or This email address is being protected from spambots. You need JavaScript enabled to view it. (Amersham and Wycombe Campuses)
We hope you will be able to support us in ensuring our learning environment stays safe. We ask that you follow the link to provide your consent now, in readiness of the College reopening.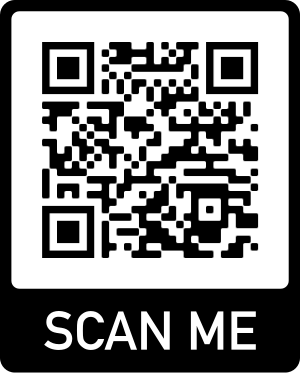 Privacy Notice for supply of contact details by schools and colleges for management of Covid-19 testing

How to do your test - Covid 19 instructions for schools and colleges
Best wishes
Karen Mitchell
Principal and CEO - Buckinghamshire College Group
---
Update: 24th February 2021
Latest Government Announcement
In line with the government guidance for schools and colleges this week, we look forward to welcoming more students back to campuses over the coming weeks. We are currently finalising our plans including regular testing for staff and students and will be in a position to share this with you at the beginning of next week. In the meantime, please continue to attend your classes virtually.
Best wishes
Karen Mitchell
Principal and CEO - Buckinghamshire College Group
Continue reading...
Information for parents/guardians
For further information please refer to https://www.gov.uk/guidance/coronavirus-covid-19-information-for-the-public which is updated daily at 14:00.