We understand that life is different for many people in the wake of Covid-19 and taking on a College course may seem unmanageable... but help is here!
Buckinghamshire College Group are offering a number of course modules to adults for FREE, as part of the government-backed Lifetime Skills Guarantee scheme, enabling you to retrain, upskill or make a career change. The offer is backed by £95 million from the £2.5 billion National Skills Fund, which is financing programmes that both support the immediate economic recovery from the pandemic and help meet future skills needs.
Are you:
Age 19 or over?
Lacking a Level 3 qualification?
Looking to change career, re-train or upskill?
Want to learn practical skills?
If yes, we're able to offer you access to FREE modules towards a Level 3 qualification (equivalent to 3 A Levels) in areas including Health & Social Care, Counselling, Computing and more from May 2021, as part of a government initiative to help you retrain, get qualified and enhance your career prospects. You can complete modules one at a time, making it easier to reach a full Level 3 qualification in a way that suits your lifestyle.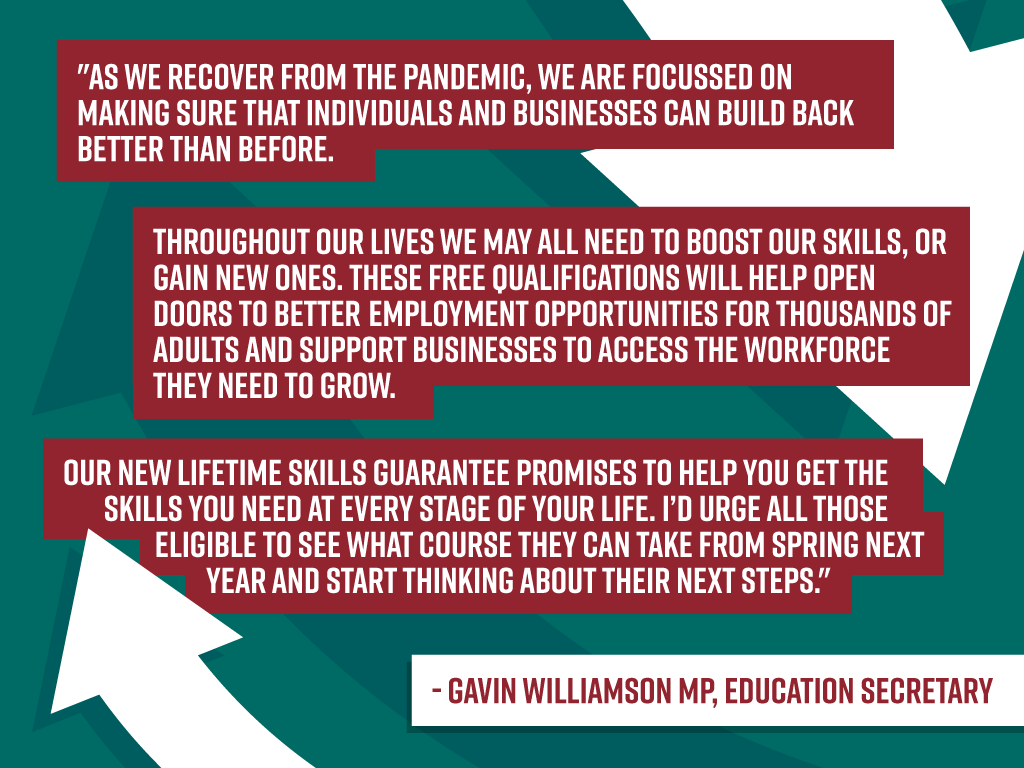 Build Back Better with the

– Register your interest below
---
Courses Available
Please click on one of the courses below to find out more and apply.