We could go on and on about how great we are, but why take it from us? Take it from our students instead!
For college tutors there is no greater reward than seeing students achieve or excel on their course. It is equally rewarding to see the careers of individuals develop and for ex-students to achieve something quite unexpected. Below is just a small sample of some of the remarkable student achievements in recent years.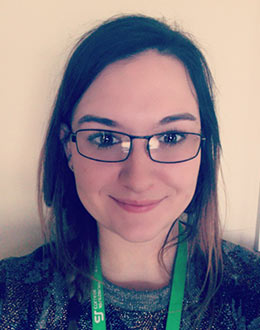 Alice Burnham
I decided to further my education and return to college to gain all the skills, grades and preparation needed for university. I did lots of research into different ways of gaining entry to adult nursing at university, and the access course gave me all the UCAS points needed in the space of a 1-year course, despite my previous school grades not being great.
I enjoy the wide range of ages and backgrounds of the students enrolled in the course. The teachers are very knowledgeable and provide us with a wide range of resources and activities to make sure we are all up to date and not falling behind. They give us the confidence that we can succeed.
I have applied for five universities to study a BA (Hons) in Adult Nursing. I have attended interviews and have already received several conditional offers to start in September. I would never have had the confidence and ambition to return back to education if the access course wasn't available!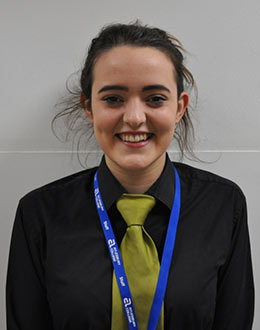 Sophie
I chose to do an apprenticeship because I thought working as a member of staff I would be able to learn more as I would be challenged and put under pressure a little more as I would if I was actually working in the food industry.
I enjoy being an apprentice because it doesn't feel like work. I get to work with amazing people, I get guidance from my tutors and am able to serve and work with clients.
My dream is to work in a luxury hotel in London. I am planning to progress onto a Level 3 apprenticeship in a hotel to work my way up to reach my dream.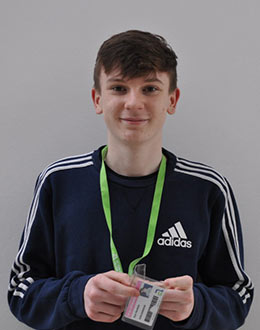 Kyle Rankine
My dream has always been to work at Boheema and to develop maps. I left school and applied to study this course as in school I worked with software like illustrator and photoshop but wanted more experience designing for games. I wanted to come to college as I could not do anything like this at sixth form and it's a completely different environment.
The course has challenged me but it's been so much fun learning so many new things. I've specifically enjoyed being the lessons concentrated around 3D modelling.
Once I have completed my qualification I plan on moving onto an Apprenticeship.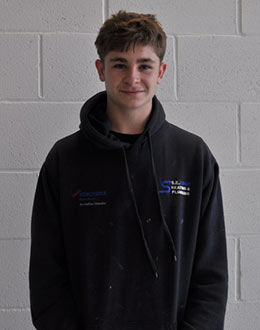 Ross Payne
I studied at UTC where I was able to spend one day a week plumbing as work placement. I developed an interest in plumbing and enjoyed my experience with the plumbing firm so I decided to apply to study an apprenticeship so I could earn and learn.
I currently work with S & Cook, I have worked with them for 7 months where I have learnt how to specialise in heating, gas and have had the opportunity to work with boilers. Doing this apprenticeship has given me the flexibility to work 5 days a week and only attend college once a week. The teachers have been very informative and they are very knowledgeable as they have all worked in the industry.
Next year I am going to study the Level 3 course to become a fully qualified plumber. Once I have gained enough experience I want to work on become self- employed and make a living independently.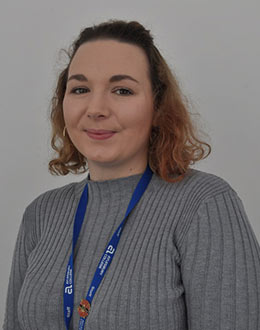 Rebecca Loak
I have always wanted to work in a student support role so I applied to work at Bucks College Group as a psychology lecturer. I had a psychology BA Degree so I was well educated in the field, however did not hold any teaching qualifications. As part of my contract my manager informed me I would have to proceed in developing my teaching skills by doing a course. I decided to do a teacher training course with Bucks College Group as it was the simplest and easiest option. I started studying the Level 4 Award in Education and Training and am now close to finishing my Level 5 Diploma in Education and Training. Bucks College Group has been so encouraging and supportive in order for me to complete my course. My whole experience has been very positive and very relevant to what I do within and without the classroom. It has been very beneficial as I have been able to practice what I have learnt in the classroom to see what works and what doesn't.
I was continuously provided with support from my tutor and colleagues who did the same course. I really enjoyed the dynamic of my class and how I was able to network with people from outside of Bucks College along with people from within. Once I finish this course I want to take a year to focus on teaching and applying what I have learnt in my work. I still want to continue learning and study a Masters Education course par-time at Bucks New University as I really enjoy learning.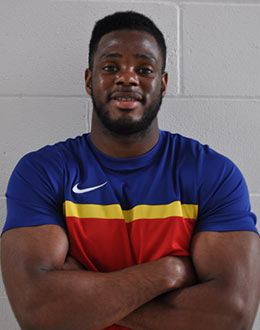 Josh Davies
I am an adult learner, I am 21 years old and decided to do a carpentry course because I enjoy hands on jobs. I decided to do the course as I aspiring to work within the Vale of Aylesbury house trust and wanted to be qualified to be employed full time. Before getting the opportunity to work with VAHT I had previous experience working as a carpenter. This is what supported me to get the job I wanted however if I was qualified I would have had more responsibility and my salary would have been higher.
I have been offered a full-time job after finishing this course so doing this course has not only prepared me for employment, but provided me with the opportunity of a full time job. It also means that my job role description will need to be updated.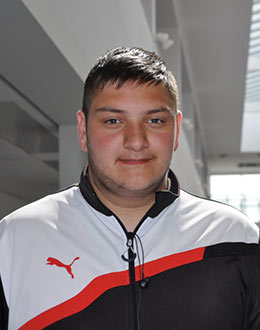 Mohammed Loqman
After finishing Year 11 I decided I did not want to stay in school but did want to stay in further education. I applied to study at Bucks College Group feeling I would receive more support.
I chose to study Computing and IT as I really like computers and want to become a qualified computer engineer.
The teachers have been very friendly. I prefer the way the course runs as a more vocational option of study. My favourite part of the course has been composing formulas. I did initially struggle but the teachers here have been so helpful.
I am staying to do the Level 2 and possibly even the Level 3. I want to go to the University of Birmingham to work towards achieving my goal in becoming a computer engineer.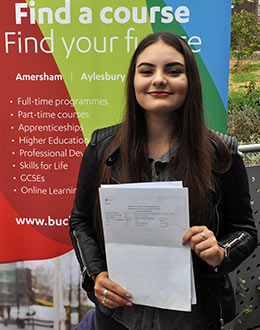 Teodora Dariescu
Teodora Dariescu, who studied the Level 2 Extended Certificate In Health And Social Care, achieved grade 5 in Maths and grade 6 in English. Teodora arrived in the UK from Romania only a year ago. She taught herself English using the internet and television but managed to walk away with a highly commendable result in English Language. Teo has the option to go further at Buckinghamshire College Group with Level 3 Health & Social Care but is also considering A-Levels as she hasn't entirely decided on a career path.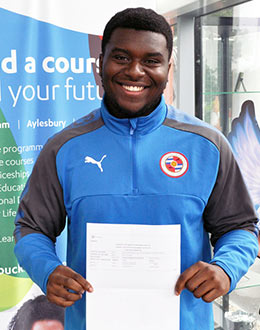 Nathan Jopp
Nathan Jopp, who studied the Level 3 Award in Principles of Coaching, achieved grade 4 in Maths and a Grade 5 in English. Nathan has turned his life around at college thanks to his positive attitude, dedication, perseverence and love of football. He is going on to pursue a career in football coaching having overcome adversity to pass his GCSEs and clinch three recognitions at our Students Awards, including Student of the Year.