The College is committed to pursuing a policy of equality, diversity and inclusion for all applicants, students and staff. We are continually improving employment practices to ensure all applicants receive full and fair consideration for all types of vacancies, as well as for training, career development and promotion.
---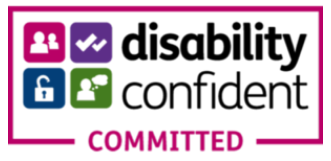 Disability Confident
Disability Confident is a government scheme designed to encourage employers to recruit and retain disabled people and those with health conditions. The Disability Confident scheme has taken over from the previous Two Ticks Positive about Disabled People scheme. Bucks College Group originally gained Two Ticks accreditation in April 2012, and Disability Confident broadens and deepens our existing commitment as an employer.
As a Disability Confident employer, we have committed to the following actions:
Actively looking to attract and recruit disabled people
Providing a fully inclusive and accessible recruitment process
Offering an interview to disabled people who meet the essential criteria for the job
Being flexible when assessing people so disabled job applicants have the best opportunity to demonstrate that they can do the job
Making reasonable adjustments as required
Encouraging our suppliers and partner firms to be Disability Confident
Ensuring employees have sufficient disability equality awareness
Promoting a culture of being Disability Confident
Supporting employees to manage their disabilities or health conditions
Ensuring there are no barriers to the development and progression of disabled staff
Ensuring managers are aware of how they can support staff who are sick or absent from work
Valuing and listening to feedback from disabled staff
Reviewing our Disability Confident self-assessment

---

Mindful Employer
Over 1.2 million people work for employers who are signatories to the Charter for Employers who are Positive about Mental Health.
Charter is just one part of the MINDFUL EMPLOYER initiative and is a voluntary agreement seeking to support employers in working within the spirit of its positive approach. The College has signed up to the Charter and are continually working on ways to support members of our community for whom mental health is an issue.
---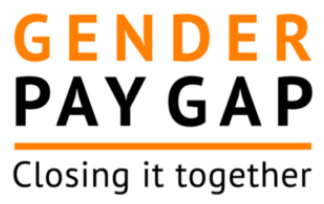 Gender Pay Reporting
Government legislation introduced a requirement for all organisations with over 250 employees to publish data in relation to gender and pay. There is a requirement to publish this data on a central government portal as well as on our own website. Buckinghamshire College Group is committed to placing equality, diversity and inclusion at the centre of everything we do.
The Pay Gap
The following section shows the results of our analysis. We have followed the legislation and used the ACAS guide 'managing gender pay reporting' in coming to these conclusions.
The gender pay gap is calculated as the difference between average hourly earnings (excluding overtime) of men and women as a proportion of average hourly earnings (excluding overtime) of men's earnings. For example, a 4.0% gender pay gap denotes that women earn 4.0% less per hour, on average, than men. Conversely, a negative 4.0% gender pay gap denotes that women earn 4.0% more, on average, then men.
The gender pay gap fell from 2017 to 2018, to stand at 8.6% among full-time employees. The gap among all employees is higher (17.9%), driven by more women working in part-time jobs, which are lower paid (an average hourly rate is £9.36 compared with £14.31, excluding overtime, for full-time jobs).
The snap shot data for the College effective March 2018 shows the following statistics.
| | | | |
| --- | --- | --- | --- |
| Totals | | | |
| Hourly rate | male | female | % pay gap |
| Mean | £13.70 | £13.76 | -0.46% |
| Median | £13.69 | £12.55 | 8.33% |
| Bonus | | | |
| Mean | £1,230.67 | £2,339.60 | -90.11% |
| Median | £100.00 | £100.00 | 0.00% |
| Number of bonuses | 6 | 5 | 3.21% |
| Number of staff | 187 | 275 | 1.82% |
Hourly rate
This is the difference in hourly pay of male and female full-time relevant employees per March time period snapshot, expressed as a percentage of the hourly pay of male relevant employees. This means that a positive number indicates men earn more than women and a negative number will mean the reverse.
The Buckinghamshire College Group mean % shows that on average woman are paid more than men by -0.46%. The median result (the mid-point) shows that men are paid 8.33% higher than women.
Overall this shows that the College are paying people according to their job roles and not their gender.
Bonus
This refers to the bonus pay paid to male and female employees during the 12 months prior to the snapshot date, expressed as a percentage of the bonus pay paid to male relevant employees. There were 6 men and 5 women who received bonuses at the College during this time period. This includes, for reporting purposes the £100 'you make a difference' award and performance related pay.
The College has a -90% score in favour of females getting bonuses rather than males, but the median is 0% as the mid-point for both columns was £100. This data highlights that we have a female Principal and CEO which affects the average ratings.
Quartiles
The relevant employees were organised into evenly sized quartiles based on ranking of all full-pay individuals from highest to lowest by hourly rate of pay. The data focuses on each quartile highlighting the number of full-pay male and females in each quartile as a percentage of the total in the quartile.
Count of Gender

Per quartile

Number of employees

1. Male/total employees per quartile * 100

2. female/total employees per quartile * 100

Male

Female

Grand Total

%

%

LQ

44

72

116

37.93%

62.07%

LMQ

43

72

115

37.39%

62.61%

UMQ

54

61

115

46.96%

53.04%

UQ

46

70

116

39.66%

60.34%

Grand Total

187

275

462
The College has more females in every quartile which is not unusual for an Educational establishment where the demographics regularly show a higher proportion of female to male. Organisations that have a higher percentage of woman in the lower quartile and a higher percentage of men in the higher quartile show that there is a gender pay gap. The College shows that there is between 50 – 60% of women in each quartile, indicating as per our hourly rate and bonus results that the College does not have a gender pay issue.
Isobel Ellison
Executive Director Human Resources