Our Board of Corporation has a total membership of 18, comprising 13 independent members from the local and business communities; 2 staff members; 2 student members and the Principal & Chief Executive.
Independent and Staff Governors serve on the Board for a term of 4 years and may be eligible for reappointment for a further term of 4 years but should not normally serve for more than two terms (maximum 8 years) subject to extenuating circumstances.
Staff Governors are appointed by self-nomination to an election process involving voting from fellow colleagues, whether academic or business support.
Student Governors are appointed (or may be reappointed) each academic year by self-nomination to an election process involving voting from their fellow students.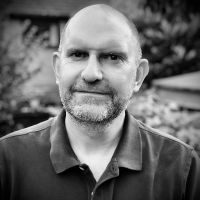 Max Hailey (Chair)
Max is the Chief Operating Officer of Calibre Audio – a national charity based in Aylesbury that lends free audiobooks to anyone who is print disabled. Previously he was the Managing Director of Mix 96 – the local commercial radio station for Buckinghamshire and has worked in media and audio for over 28 years.

Max is a fellow of the Chartered Institute of Management and has held governance roles within the NHS, local government and primary education.
---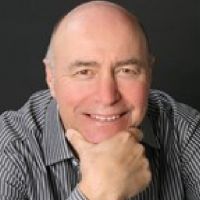 David Bainton (Vice Chair)
Vice Chair and Chair of Remuneration and Finance Committees

David has run his own business for over 25 years working with large companies in the private sector, government departments and the NHS on performance improvement, business restructuring and leading change. Previously he held senior roles in both Human Resources and General Management with blue chip companies.

He is a qualified Black Belt in Lean Six Sigma and a member of the British Psychological Society. David previously served as a Governor of Amersham and Wycombe College and is currently Chair of the College Remuneration Committee. He is keen to ensure students are prepared for the challenges they face in their lives and in the workplace after leaving college. His main outside interests revolve around sport. He is a keen student of military history and is learning Brazilian Portuguese
---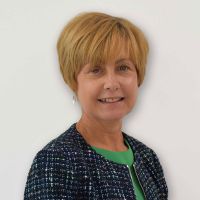 Jenny Craig
Jenny is the Principal and Chief Executive of the Buckinghamshire College Group. Jenny has a strong leadership and management background in Further Education holding a number of senior positions including Deputy Principal and Vice Principal of Curriculum and Quality. Prior to her time in Further Education Jenny worked in Corporate Banking with Barclays Bank.

Jenny is a passionate advocate of technical, professional and vocational skills, education and training. She is dedicated to enabling all students to flourish, thrive and achieve more than they ever thought possible through leading an outstanding team delivering inspirational learning experiences. She strongly believes that colleges should be at the heart of the community they serve, working closely with employers and wider community stakeholders to transform lives and drive local and regional economic success and social well-being.
---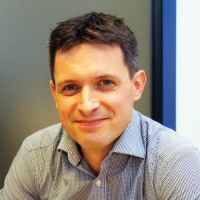 Ian Harper
Chair of Quality and Curriculum Committee

Ian has worked in education and training since 1996, initially for a major retailer in London and then for 14 years at a private apprenticeship training provider in Buckinghamshire. In 2014 he joined Buckinghamshire College Group and Bucks New University's partnership to oversee the development of University Campus Aylesbury Vale and now works for the university as its Commercial Director and Director of Apprenticeships.

Having been educated in Bucks and then having lived and worked in the county for most of his life, Ian understands the educational and training landscape in the region.
---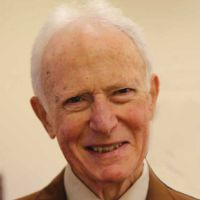 Edward Weiss
Chair of Audit Committee

Edward Weiss, by training a chartered accountant, has recently completed two non-executive appointments, one with an NHS Foundation Trust and one with a Government Commission, the Security Industry Authority. Prior to this he was a member of the Criminal Cases Review Commission dealing with alleged or suspected miscarriages of justice. Edward has also been a non-executive director of the Criminal Injuries Compensation Authority.

Prior to taking up these appointments Edward was Chairman of certain Loss Reviews at Lloyd's of London and on Lloyd's Corporate Finance Panel. He was a main board director of Chubb Security, Lindustries and Drake & Cubitt in each case being Finance Director. Within the Institute of Chartered Accountants, he was Chair of the Pensions and Euro Committees and Deputy Chairman of the Business Law Committee. He was on one of the Treasury's Euro Advisory Committees. He was a member of the Appeals Panel of the Institute of Chartered Accountants and on the ACCA Disciplinary Panel.
---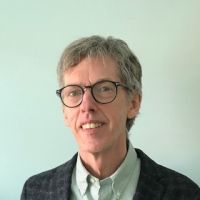 Nick Bevan
Chair of Search and Development Committee

Nick spent his working life in a variety of higher education institutions and his last post, prior to retirement, was Pro Vice-Chancellor, Director of Library and Student Support at Middlesex University. At Middlesex he managed most of the University's generic student support services including a campus-wide help desk, library and learning enhancement, IT support, disability and counselling, and other specialist advice teams. During his tenure, the University was shortlisted three times for a Times Higher Education award for activities and projects managed by his staff.

During his career, Nick contributed to several professional publications, presented at conferences and workshops, and for three years he was Hon. Chair of the London-based M25 Consortium of Academic Libraries. In retirement he enjoys having more time for cultural and academic pursuits, including a return to part-time study with the Open University.
---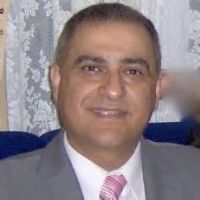 Amir Khaki
Amir is an Organisational Psychologist with over 10 years of experience in the NHS. Currently working as the Deputy Director of HR, Organisational Development and Education at Buckinghamshire Healthcare NHS Trust. Additionally he has worked with multinational organisations such as Xerox, KPMG and PA Consulting, national organisations, such as British Steel Corporation and Voluntary sector and regional organisations such as local authorities & colleges of further education.

His passion is supporting & developing people in their workplace. He is an accomplished leader with many management and senior management roles and qualifications including MSc. Occupational Psychology, PGCE in Adult Education, PG Diploma in Leadership & Management, PRINCE2 Practitioner, Green Belt in Lean Six Sigma, BPS assessments Level A & B qualified, Qualified executive Coach.
---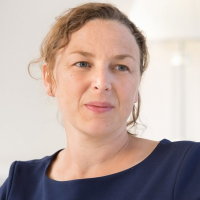 Bethan Waters
Bethan is a finance lawyer by background, working as a partner at London law firm, Farrer & Co. Her practice includes acting for or for organisations lending to, charities, not for profit organisations, educational institutions and cultural organisations.

This is her first governship role and she is looking forward to helping the group move forward and using her skills to assist with this.

In her spare time, Bethan enjoys spending time with her husband and two small children, walking, climbing, cycling and watersports.
---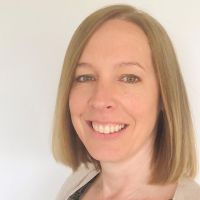 Caroline Hargrave
Caroline is an economic researcher who specialises in labour market and skills research. She is currently Research Manager for the Buckinghamshire Local Enterprise Partnership (LEP), following six years at the Thames Valley Berkshire LEP.

Prior to working for LEPs, Caroline worked in research roles at the UK Commission for Employment and Skills (running large UK-wide employer surveys), Sector Skills Councils (including four years as Head of Research for People1st, the Sector Skills Council for Hospitality, Leisure, Travel and Tourism), the Learning and Skills Council, and the Chamber of Commerce.

Caroline has a BSc in City and Regional Planning and an MSc in Social and Market Research.

In her spare time, Caroline enjoys walking and pub quizzes, and is a Brownie leader at 3rd Haddenham Brownies.
---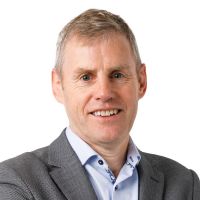 Chris Oakley
Chris is a finance director with extensive UK and international experience, having worked in many businesses in the Fast Moving Consumer Goods, engineering and construction sectors. A qualified chartered accountant, he has worked in Private Equity, PLC and family owned businesses.

He has a strong commercial and strategic focus and works closely with the CEO and Board to deliver the business strategy and its financial targets, whilst ensuring there is a tight corporate governance framework. He has also led several major change projects and business turnarounds.

Chris has been a careers mentor for undergraduates at the University of Birmingham for the last three years. His other interests include sport, travel and the arts.
---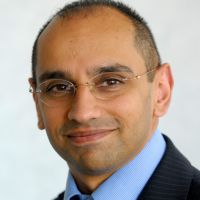 Kish Sidhu
Kish worked in the NHS for 20 years as a qualified accountant and operated at Board level as Finance Director / Chief Financial Officer. Kish led departments in finance, estates IT and information. Recently he has worked more internationally in Health and is now semi retired running his own consultancy.

Kish lives and works in Aylesbury. He is married and has 2 children, both of whom are at school locally. His interests include construction and IT. He enjoys playing squash, but admits to not being very good.

Prior to entering health Kish spent some time in education undertaking academic research and study in Birmingham, where he was born and still has family.

This is his first membership role and would like to help in any way he can.
---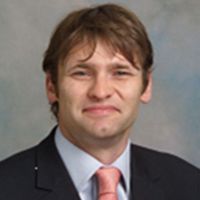 Ian Greggor
Chair of Estates Committee

Ian is currently the Director of Estates and Facilities for Frimley Heath NHS Foundation Trust, which includes Frimley, Wexham Park and Heatherwood Hospitals. He has spent almost all of his career in healthcare, starting in the NHS General Management Training Scheme in 1991 before taking on roles ranging from a private hospital manager to the Strategic Estates Director for NHS East Midlands and the East of England. He has also been a Programme Director for the development of acute hospital and community buildings. He is a member of the Association for Project Management and the Royal Society of Medicine and holds the Institute of Directors' Certificate in Company Direction.

Ian was raised and educated in south Buckinghamshire and his family has strong connections with the local furniture industry and Wycombe Wanderers FC. He is passionate about the professional and personal benefits of education and is a particular proponent of vocational learning and for many years lectured at the University of Sheffield to MSc students.

Outside of work he is developing an interest in photography and for the last 12 years has coached at Amersham and Chiltern RFC
---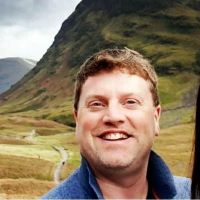 Adam Poland (Staff Governor)
Adam has been employed as the HealthTec Centre Manager since June 2017 and experienced the merger of the former colleges and the great steps taken to enhance the learning provision across Buckinghamshire by the College Group.

Adam lives in Aylesbury and is currently both a serving Parish Councillor (and former Chairman) of Coldharbour Parish Council and the Buckinghamshire Unitary Councillor for Aylesbury West (encompassing Fairford Leys, Prebendal Farm, the Hartwell estate, the Willows and Walton Court). These roles have provided Adam with skills and attributes that are highly valuable in the role of Staff Governor.

Adam takes a keen interest in health and fitness and competes in Triathlons and cycle events in his spare time. He also has a young son.
---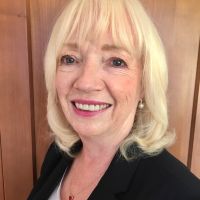 Cathie Prest
Co-opted Member of the Quality and Curriculum Committee

Cathie has had a long and extensive career in further education. Previously, she held a number of Executive roles including interim Principal, Deputy Principal and Vice Principal Curriculum and Standards. Cathie currently serves as a co-opted member on the Board for Activate Learning having previously been an independent board member of East Surrey College and Guildford College and was Vice-Chair of the Standards Committee for Surrey Police Authority.

More recently Cathie has managed her own consultancy company that provided bespoke coaching for senior leadership and curriculum and quality reviews. She was an Ofsted inspector for 9 years before being appointed an FE Adviser for the Further Education Commission in 2017 until July 2021. Cathie believes that further education should be accessible and of high quality.
---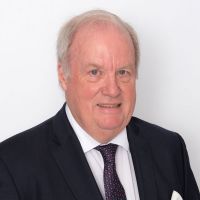 Colin Hayfield
Co-opted Member of the Audit Committee

Colin is a Chartered Accountant and a Director of Keen & Toms Holdings Limited, the Hypnos beds group. He was educated at The John Hampden Grammar School, where he was a Governor for twelve years, and The London School of Economics and Political Science.

He is the Chair of Governors at Orley Farm School in Harrow and High March School in Beaconsfield and a Governor of LVS Ascot. Colin lives in Beaconsfield and was formerly a Trustee of Heart of Bucks and the Paul Strickland Scanner Centre at Mount Vernon Hospital. Photo to follow.
---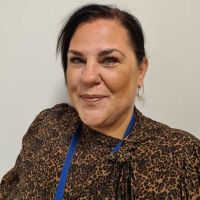 Alex Reynolds
Staff Governor

Alex's career started in the healthcare sector and her passion to train other care staff was what led her to join the College. She has a wealth of experience as both an Assessor and on the teaching side, most recently supporting the T-Level provision and as Course Leader for Level 2 Health & Social Care.