We have exciting plans to build a modern, purpose-built campus delivering technical, professional and vocational skills, education and training in the centre of High Wycombe. We have agreed to acquire neighbouring sites in Oxford Road and Brook Street in High Wycombe town centre which are ideal for the new campus.
Since we announced our plans, Buckinghamshire Council has now reviewed the planning applications and approved unanimously a "resolution to grant planning permission" giving the College the green light to move forward.
The brand new campus will enable us to relocate the activities currently delivered at the Amersham and Flackwell Heath campuses to this new state of the art learning environment. Construction is yet to begin, but we estimate the project is likely to complete during 2025. In the meantime, our Amersham and Flackwell Health (Wycombe) campuses continue to operate as normal. When we do move, we will support staff, students and parents through the transition including travel planning which will be aided by the excellent public transport links the new campus will have nearby.
---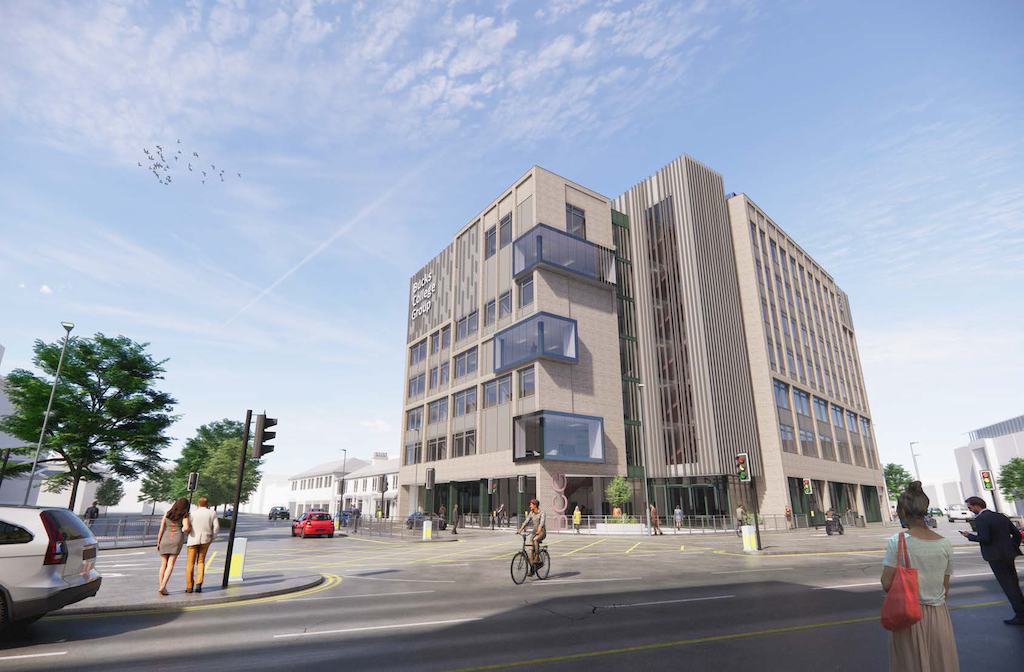 The College has been working with Buckinghamshire Council, Buckinghamshire Local Enterprise Partnership (LEP) and a number of other stakeholders following a review of the condition and use of its existing campuses in the south of the county at Amersham and Flackwell Heath. Demographic studies have shown that the demand for college places is growing quickly in High Wycombe and the new campus will be ideally placed to support this increased need for high quality technical, vocational and professional education.
Every year we have a thriving community of more than 5,000 students across our estate who deserve the very best facilities we can provide, in the locations where they need them, and which enable them to get the very best standards of teaching, learning and training.
---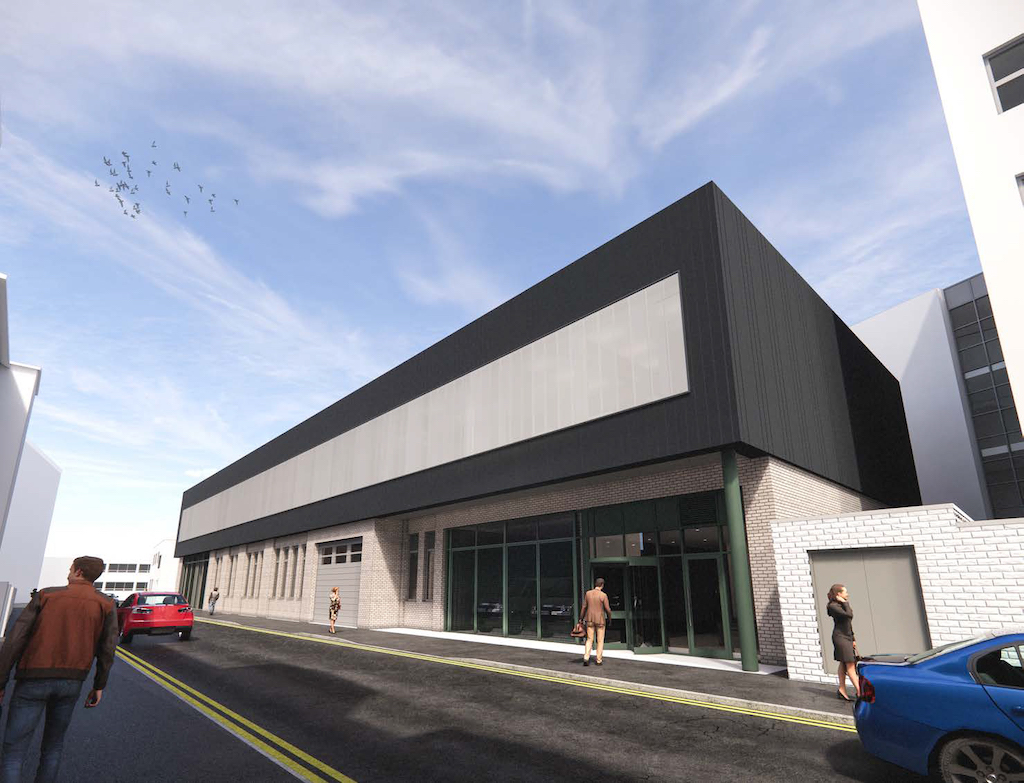 New High Wycombe Campus, skilled trades building located on Brook Street, High Wycombe
Our ambition is to provide inclusive vocational, technical and professional skills education and training that is high quality, cost effective and provides progression into employment, apprenticeships, further and higher education. In order to achieve this ambition our business plan supports investment in providing the best industry standard learning spaces, facilities, resources and technology possible using resources wisely, efficiently and effectively to build a sustainable future.
---
Frequently asked questions
Which subjects will be offered at the new campus in High Wycombe?
Our curriculum is developing all the time to meet the needs of local employers; however, we expect to offer majority of the subjects currently offered at our Amersham and Flackwell Health campuses, accompanied by those with emerging demand.
Is the new campus all in one building?
Our new High Wycombe Campus main building on Oxford Road is supported by a secondary building located on Brook Street, which is two minute walk away. The building on Brook Street will be used to deliver training in skilled trades, such as motor vehicle and plumbing, which wouldn't be practical in the main building due to the floorspace and specialist facilities required. Students who use the workshops in the Brook Street building will still attend the main campus building.
How will students get to the new campus?
As the new campus will be in the centre of High Wycombe it benefits from excellent transport links. Opposite the main building is High Wycombe Bus Station which has bus services travelling to and from Amersham, Bourne End, Chesham, Marlow to name a few, along with all areas of High Wycombe. A ten minute walk away is High Wycombe Train Station which has trains travelling to and from Aylesbury, Bicester, Princes Risborough, Beaconsfield, Gerards Cross, all the way through to London. We will have plenty of cycle parking on site, and there are nearby car parks for those who choose to drive.
When will the Amersham and Flackwell Heath campuses close?
The campuses will close once our students, staff and operations have relocated to the new campus in High Wycombe. We expect this to be in 2025 but will provide frequent updates.
What will happen to the Amersham and Flackwell Health campuses?
Funding of the new College campus in High Wycombe is dependent on the two existing College campus sites in Flackwell Heath and Amersham being reused for residential purposes. The housing developments propose new high-quality homes with a mixture of tenures with a significant proportion being classed as affordable housing. On both sites, publicly accessible open space, footpaths and community sports facilities (Football pitch and Hockey pitch) will remain with the addition of new children's play spaces. We have submitted planning applications for both projects to Buckinghamshire Council and have already received unanimous resolution to grant for the Flackwell Heath site. We don't anticipate development to begin on these sites until students have moved into the new campus in High Wycombe.
Last updated 26th January 2023.