Our Vision & Mission Statement ensures we have a positive impact for our students, our businesses and our community.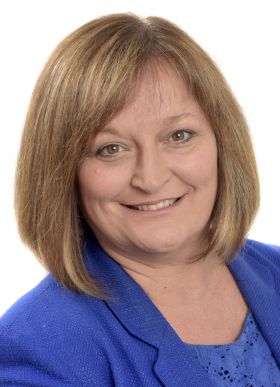 Karen Mitchell — Principal and Chief Executive
Karen is the Principal and Chief Executive of Buckinghamshire College Group. Karen has a strong leadership and management background in Further Education holding a number of senior positions including Vice Principal and Director of Quality. Prior to her time in Further Education Karen worked as a nurse practitioner and manager for 17 years in the Health Service.
Karen is a passionate supporter of technical, professional and vocational skills, education and training. Her focus is on serving students, employers and the wider community through leading an outstanding inclusive learning experience, which prepares young people and adults to realise their ambition and achieve long-term success in work and life. She strongly believes that Colleges should be at the heart of the community, transforming lives and driving local and regional economic success and social well-being.
Karen is a Trustee of the Helena Kennedy Foundation and is Vice Chair for Youth Concern. She is a Board member of the Bucks UTC and Bucks Education Skills and Training (BEST), and sits on the Bucks Thames Valley LEP Skills and Enterprise Board. She is a member of the ETF/Saïd Business School, Oxford University development steering group for the Strategic Leadership Programme for further education CEOs and preparing for CEOs programmes.
Karen is a leadership mentor and coach and holds a range of teaching and coaching qualifications as well as a Master's Degree in Leadership and Management and has completed the CEO Strategic Leadership Programme at the Saïd Business School, Oxford University.
John McGrath — Vice Principal Corporate Services
John joined the College in 2014, initially as the Director of Finance. Prior to this John spent 20 years in the private sector, the last 10 years with Babcock International Group. Much of this time was spent working with the public sector, including an educational improvement business.
John is a qualified accountant and his background includes a significant amount of commercial finance and change management.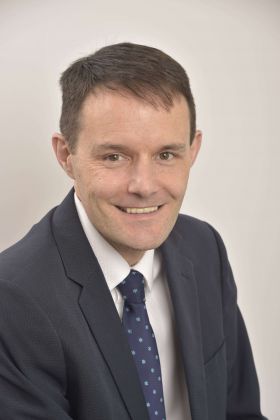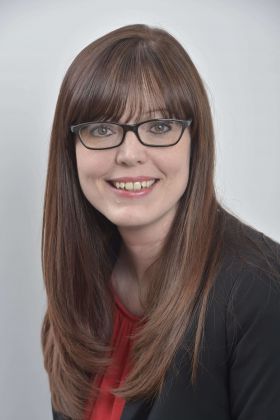 Clare Rooney — Vice Principal Learning & Quality
Clare began her vocational career as an Aylesbury College student and studied a 2-year Apprenticeship in hairdressing. Clare has worked at the College for 18 years following a successful career within the hairdressing and beauty therapy industries. Her passion within her quality role is to provide all students across all curriculum areas with a high quality, inspirational teaching and learning experience. Clare has previously worked as an inspector for Ofsted, holds a post 16 teaching degree and a Master's degree in Leadership and Management.
Teresa Stroud — Executive Director Student Support Services
Teresa's early career was within the Childcare sector with a particular interest in how educators perceive and value young boys' boisterous play. Teresa then took a step into FE starting with assessing childcare apprentices and moving into teaching on all levels of childcare courses including the Early Years Foundation Degree. Teresa has now worked in the FE sector for 15 years starting her FE carer at Aylesbury College, moving onto Uxbridge College and then returning to Aylesbury College in 2010 in her first management role. Since 2010 Teresa has managed most curriculum teams within Aylesbury College and her enthusiasm for supporting young people drives her work ethic. With the introduction of Study Programmes for 16- 18 year olds, Teresa led a whole college initiative and her GREAT Ambitions programme with an emphasis on developing a positive growth mind-set is embedded into the college culture.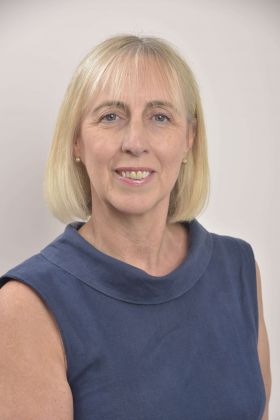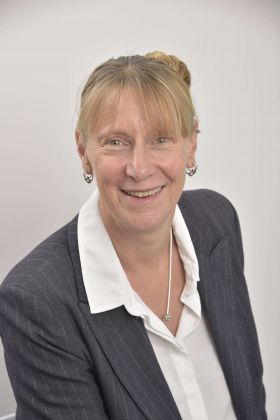 Alison Muggridge — Executive Director of Special Projects, Creative, Digital and Business
Alison has had an extensive career in education working in private learning providers, awarding bodies and further education. Her career started as a teacher in business and IT and she quickly progressed into management and in more recent years has held senior management positions in a number of colleges. Alison is also an Associate Ofsted Inspector which compliments her work on developing and improving the learning experience for students. Alison is passionate about vocational education and improving the lives of young people by offering them options and pathways to training, employment or higher education.
Isobel Ellison — Executive Director Human Resources
Isobel is a Fellow of the Chartered Institute of Personnel and Development. Her first degree was from Leeds University, she also holds a post-graduate diploma in Personnel Management from Nottingham Business Schools as well as an MA in Human Resources Management from Oxford Brookes University. In addition, Isobel brings educational skills gained from being an Associate lecturer at Oxford Brookes University Business School, Associate Member of Quality Service Improvement and Redesign from NHS Innovation and is an Enterprise Advisor to schools via the Thames Valley LEP.
Isobel's work history started, in the private sector, at Acordis before moving to Oxford Brookes University as an HR Manager. Since then she has worked at Buckinghamshire County Council, evolving to Strategic Business Partner for Communities, Health and Adult Social Care. In this role she was responsible for the delivery of workforce strategy, change programmes and the HR leadership of over 1000 employees.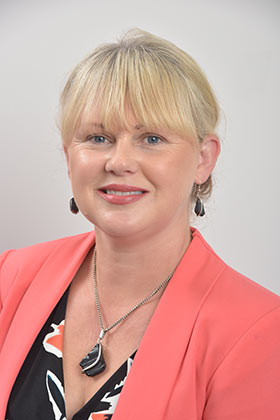 Val Cumberland — Executive Director of Business Development & Marketing
The majority of Val's professional career has been within the education and training sector encompassing a number of specialist roles in marketing and communications. Most of this has been within the public sector working closely with several Government Departments to lead cross government campaigns. Choosing to leave the Skills Funding Agency in 2016 and bring her skills and knowledge from a national level into a college environment she took up a role as Head of Marketing at Hertford Regional College.
In January Val joined Buckinghamshire College Group to develop the strategic priorities in growth, business and commercial development and marketing. She will continue to support the skills agenda by understanding the needs of local businesses and promoting work based learning including apprenticeships and traineeships.