A message from our Chair
"It was an honour and a privilege to take over the rol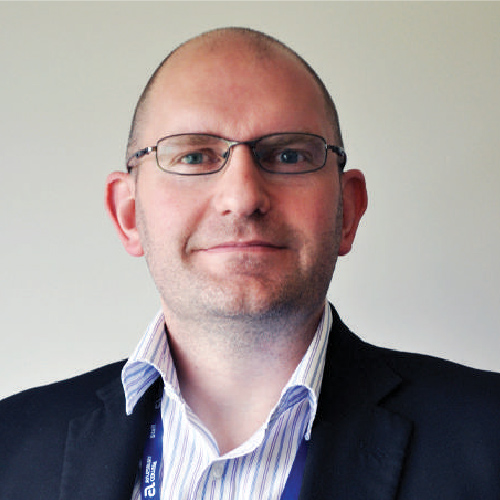 e of Chair from Vice Chair in August 2020 and I am delighted to work with such a professional leadership team and fellow group of Governors. I have been involved with the College for many years and have enjoyed seeing it grow, shaping the curriculum to meet ever-changing stakeholder needs and welcoming more and more students through the doors of our campuses.
Our Governors share a common desire to support the College in maintaining a safe, stimulating and secure environment for all our students to enjoy their learning experience and succeed to achieve their aspirations. We are a team of volunteers from the local community and student and staff groups whose main role is to collectively support and challenge where appropriate and ensure delivery of the College's vision and strategic direction.
I look forward to continuing to support the College in my role as Chair and seeing us grow even further as a successful and supportive hub in the heart of Buckinghamshire."
Max Hailey
Chair of Corporation
---
About us
Buckinghamshire College Group is led by a Corporation or Board comprised of governors representing the community, College staff and students. Buckinghamshire College Group is a trading name of Aylesbury College Corporation.
The role of Buckinghamshire College Group's Corporation is to provide confident, strategic leadership and to create robust accountability, oversight and assurance for our educational and financial performance.
The Board of Corporation is made up of 18 members, comprising 13 independent members from the local and business communities, 2 staff members, 2 student members and the Principal & Chief Executive.
Corporation meetings are held at least five times a year and governors also attend regular Development Events. The Corporation operates a committee structure to assist the Board in fulfilling its responsibilities via the following committees:
Audit Committee
Finance Committee
Quality and Curriculum Committee
Estates Committee
Remuneration Committee
Search and Development Committee
Special Committee
We operate an open and transparent policy in line with government legislation relating to Freedom of Information and Data Protection. If you are interested in attending a Corporation meeting or would like to make a Freedom of Information request please contact Anna Smith, Clerk to Corporation, at This email address is being protected from spambots. You need JavaScript enabled to view it.