On 10th February, 30 business students, accompanied by their tutors, from Bergisches Berufskolleg College in Wipperfürth, Germany, visited our Aylesbury Campus on their 5-day trip to the UK to visit a range of companies in Buckinghamshire and Oxfordshire to gain an understanding of life and business within the UK.
Whilst visiting the Aylesbury Campus, the students were given a presentation on the types of courses we offer to our students here at Bucks College Group. They were then taken on a tour around the college, delivered by our students, to observe what other curriculum areas were studying, understanding what it means to be a student in Aylesbury.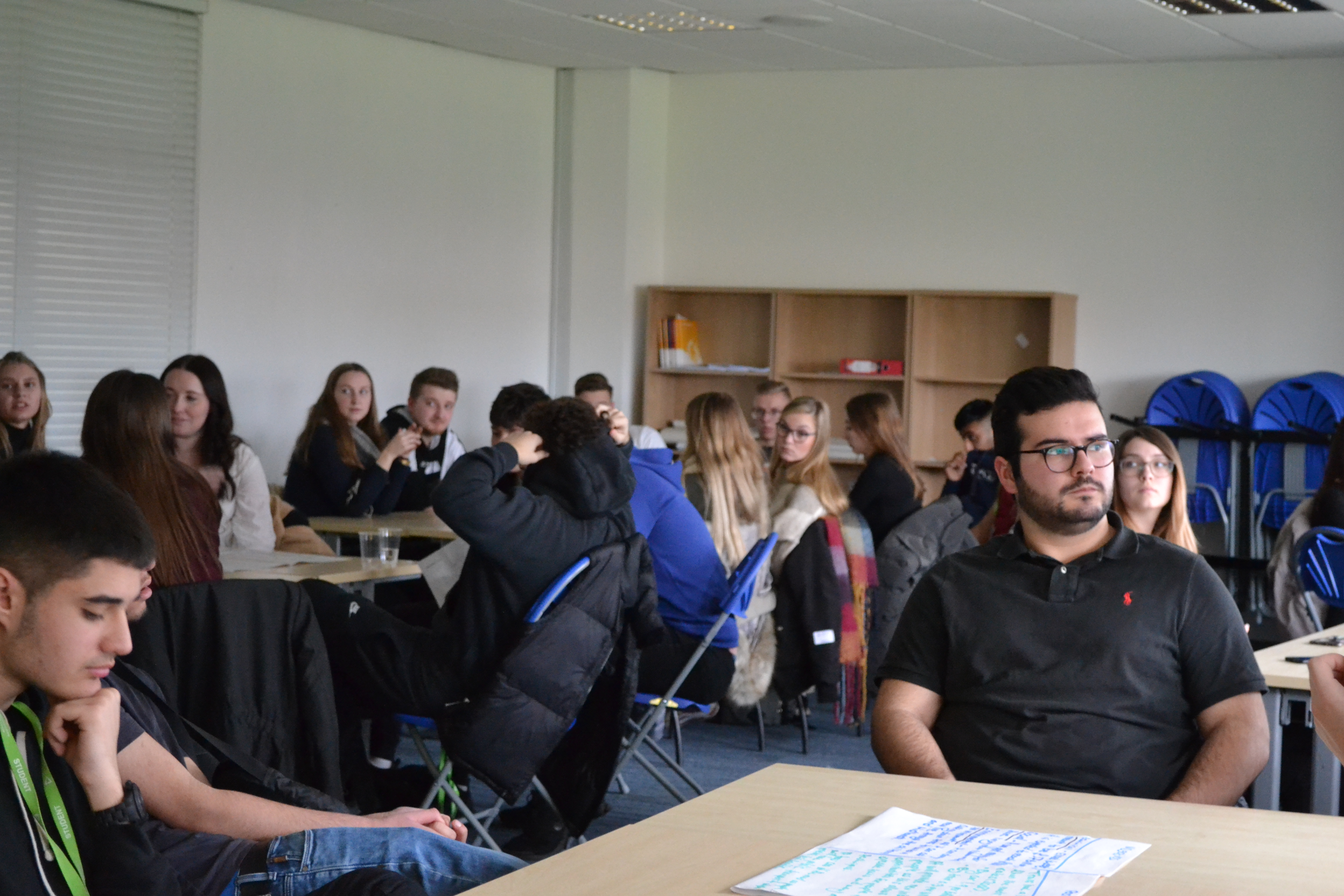 The students also took part in a lesson, delivered by one of our Business Lecturers (shown above), and worked with the Extended Diploma students at Aylesbury Campus to research and discuss the costs and benefits of HS2, as well as making comparisons to the high speed network in Germany. Following their research, all of the students took part in group presentations, working together to showcase their ideas.
To finish their experience at Bucks College Group, our Catering students prepared a delicious afternoon tea with cakes and scones to demonstrate a traditional afternoon tea in the UK!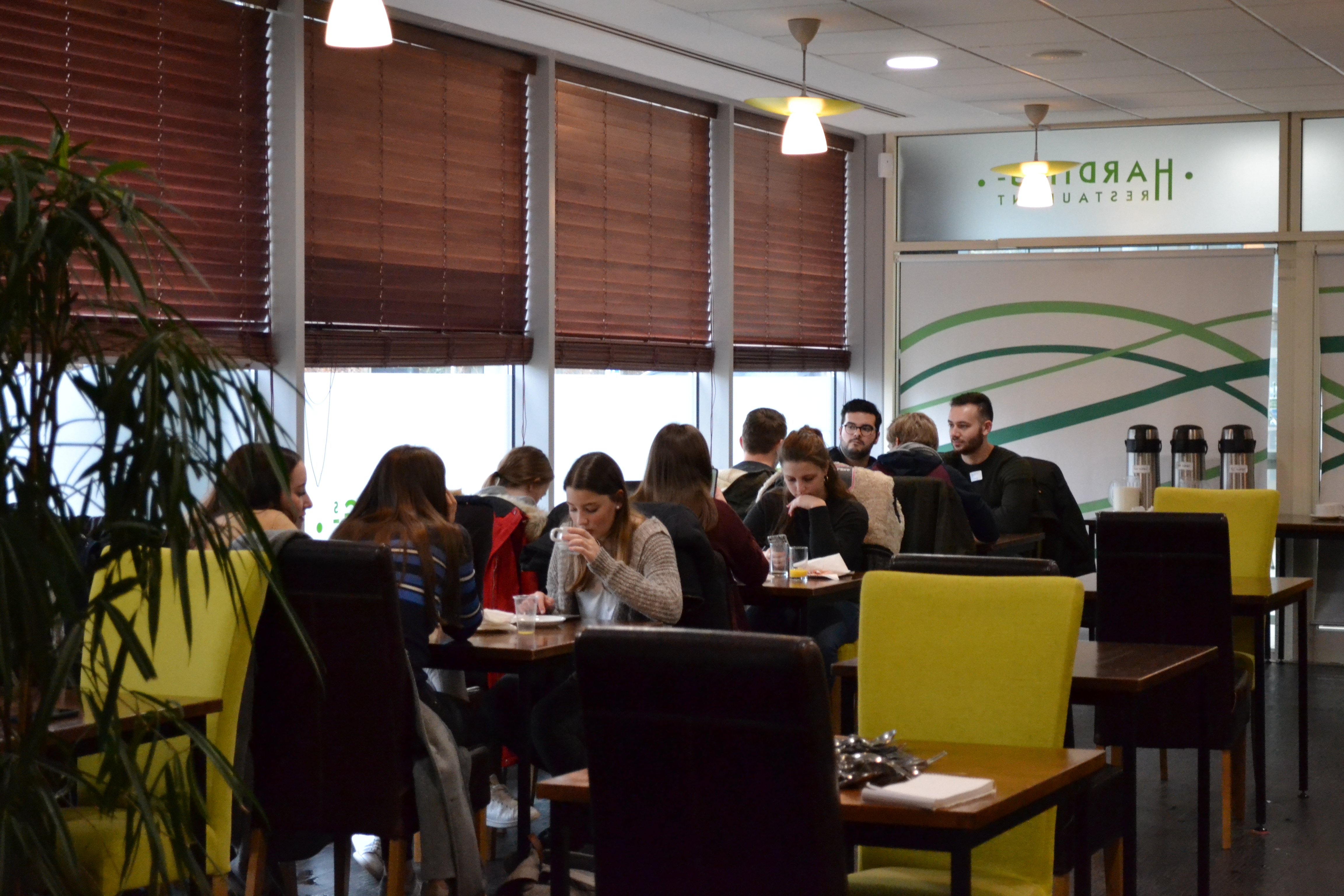 Before leaving the Aylesbury Campus, the students were provided with goody bags to take away with them back to Germany, containing pens, sweets and popsockets.
Thank you to the students of Bergisches Berufskolleg College for visiting us and to our own Business students for being so helpful to our guests!