We are very pleased to announce that Joe Dixon, a Level 2 Electrical Installation student at our Aylesbury campus, won SPARKS Learner of the Month for October.
Joe entered the competition by submitting a picture to SPARKS magazine of a 3 socket radial circuit, simulating connection to a consumer unit, using Twin and CPC cables.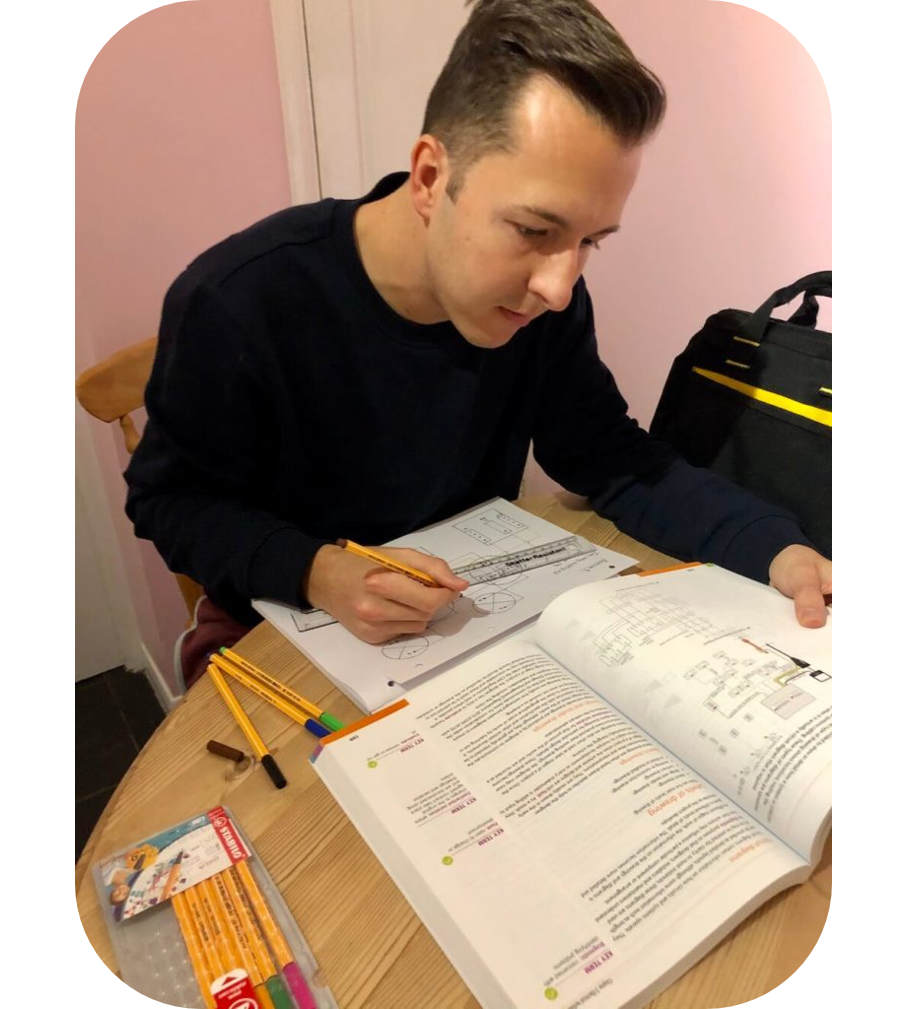 Joe has been doing a desk job for the past 10 years, but has wanted to be an electrician from a young age. Having switched up his career and started his course here at Bucks College Group, Joe is most definitley on the right tracks to becoming a very succesful electrician.
Joe's tutor, Candice Beckford commented: "It has been great to see Joe become more confident in our workshop, he always turns up smiling with the best attitude for learning something new. Joe told me back in September "growing up, I always wanted to be an electrician" – Joe keep doing what you're doing and you'll be a great electrician – Well deserved."
Congratulations Joe, and best of luck with your course and career. To hear what Joe had to say after winning, read SPARKS' article here: https://www.sparks-magazine.co.uk/meet-octobers-sparks-learner-of-the-month-winner/