To celebrate the launch of our new T Level qualifications and T Level Week, our Executive Director of Curriculum Planning and Design, Richard Kirkham invited the Member of Parliament for Aylesbury, Rob Butler to visit the campus and tour the new facilities.
Throughout the summer, all three campuses have benefited from additional funding to allow for the development of new industry standard facilities to support the teaching of T Levels. This September, 137 young people joined T Level programmes at our campuses and to begin work, exceeding the College's target. The T level spaces include labs required for Laboratory Science, computer suites for Digital, Design and Development and new classrooms for Childcare and Education and Supporting Healthcare.
Rob Butler MP visited our Aylesbury Campus today (24/09/21) to take a first look at the new facilities designed for these courses himself. With an interest in the development of T Levels and drive to see young people succeed, Mr Butler was impressed. "It was good to join Buckinghamshire College Aylesbury campus staff and students today as part of T Level Week. There is huge enthusiasm for T Levels locally, and I was impressed by the newly opened facilities for digital, childcare and health & science courses."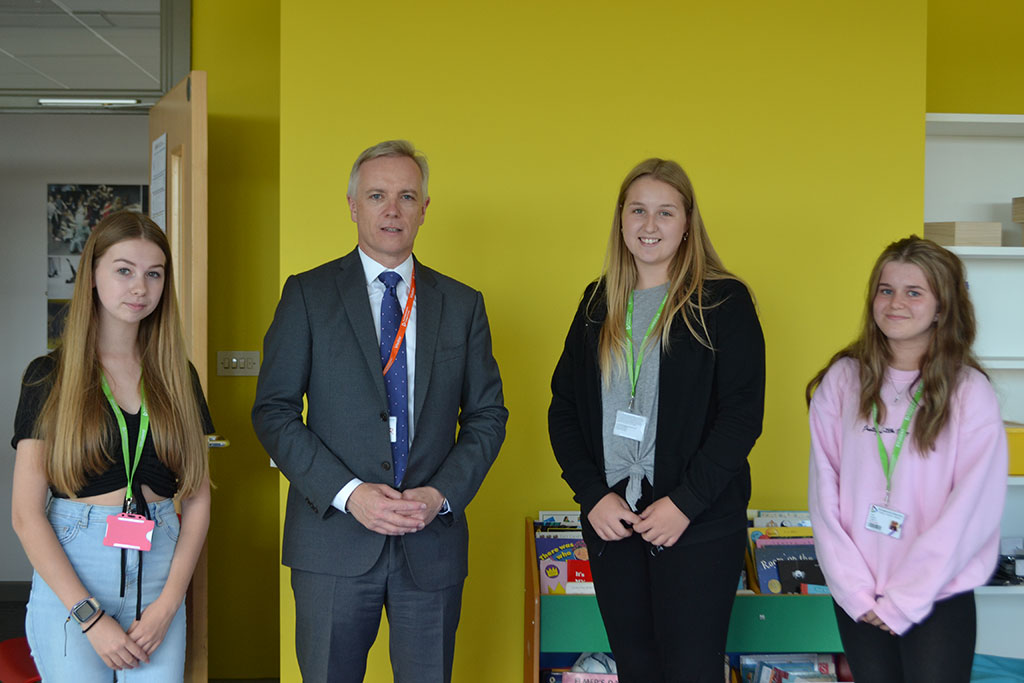 "T Levels are widening the opportunities available for more young people in Aylesbury and giving them skills that are in high demand by employers. I would like to congratulate all the students who have embarked upon their first year of T Levels at the Aylesbury Campus of Buckinghamshire College and the staff who have worked so hard to deliver this new qualification so successfully. I strongly encourage year 11 students to consider T levels as a great opportunity for the next step of their education."
All of us at Buckinghamshire College Group would like to thank Rob Butler MP and his team for taking the time to visit us to celebrate T Level Week and for the ongoing support he has shown to the College and our students.