Continuing on from the success of recent fundraising events, this March our Fashion Retail and Communication student are hosting the Florence Nightingale Hospice's Sustainable Fashion Show.
The show is being held at our Aylesbury Campus on the 31st March 2022 from 6pm. Tickets are currently on sale for £10, with all of the money going straight to the charity. With purchase of a ticket, the holder will gain entry to the event and a complementary refreshment (Prosecco or Soft Drink, served with Canapés).
As part of their role, the students have been split into three teams taking on the task; The Styling, Marketing and Events Teams.
The Styling Team are responsible for picking the items that will be featured in the show from local Florence Nightingale charity shops as well as building the looks ranging from Y2K, Streetwear, Classy, Grunge and Knitwear. They have all been volunteering in the local stores for 6 weeks in the run up to the event.
The Marketing Team are responsible for using Social Media and local advertising venues to promote the event. They have also created a Window Display Booth at our Aylesbury Campus to promote to students and visitors. They also designed their own posters and will be overseeing ticket sales on the night to ensure they are on target.
The Event Team have decided to run a raffle and aim to raise £500 on tickets sold. These will be priced at £1 each with 5 £100 prize 'bundles' to be won. They have also been in contact with local businesses and invited them to have their own stalls at the show.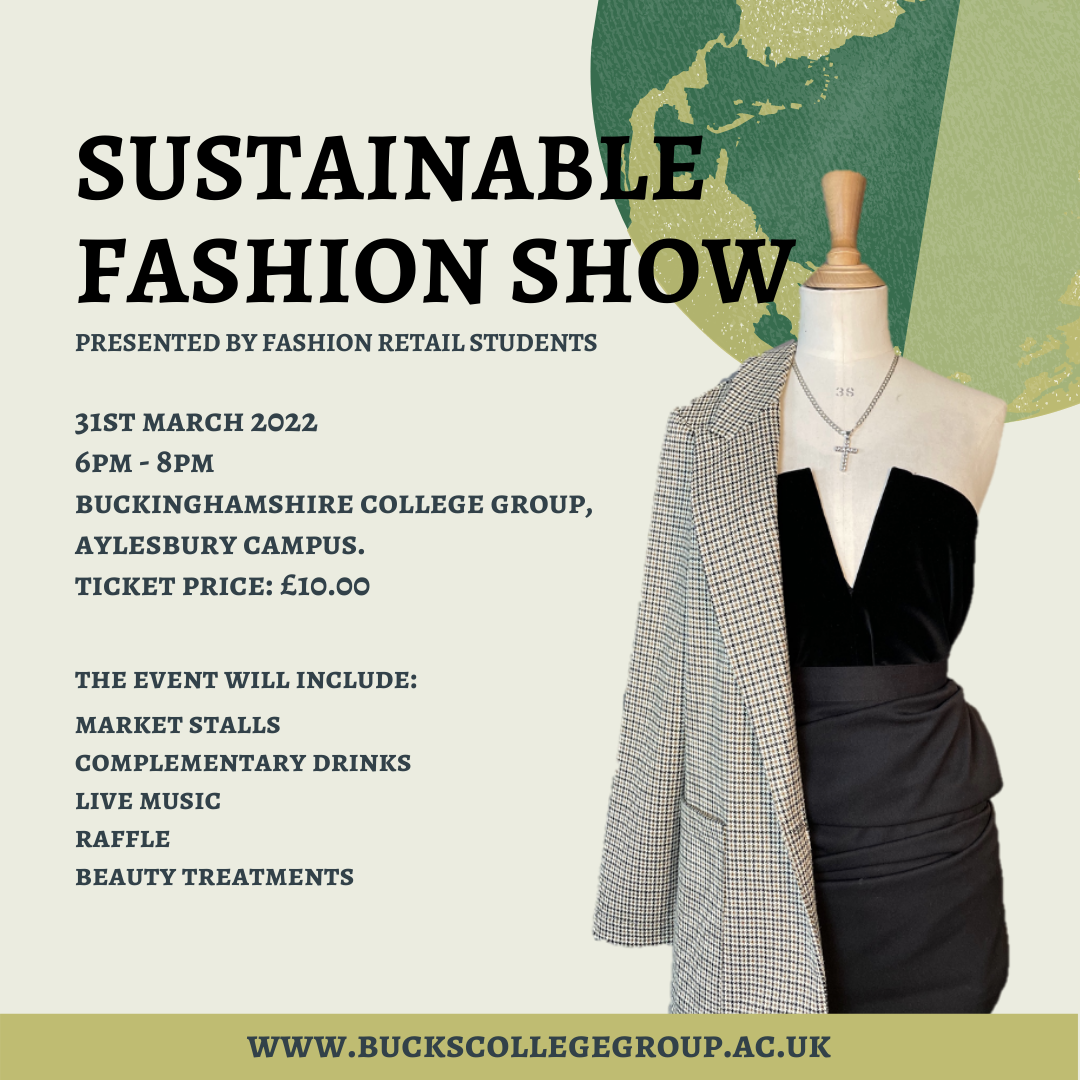 For further information and to purchase your ticket visit https://bit.ly/3BJF47V