Foundation Degree Animation and Visual Effects students have had their work showcased in a video shot at the campus, which is now available for you to see here.
The footage was shot in the classroom and shows some of the amazing work produced by students interspersed with their comments about the course.
If you are looking to channel your creative juices into higher education then the Foundation Degree course available at the college utilises some of the best facilities in the UK - a point endorsed by internationally respected 3D World magazine in a recent article about the college's VFX department.
Reinforcing this, the College enjoys strong relationships with Shepperton Studios and Pinewood Studios - and is currently forging even greater ties with Pinewood. The College is one of the best places in the country to kick start your career in VFX without incurring the often crippling costs of University fees. Additionally, we are one of just twenty Founder Colleges of the National Skills Academy, Creative and Cultural's network – recognition of the quality and specialism of our Creative Industries training and facilities.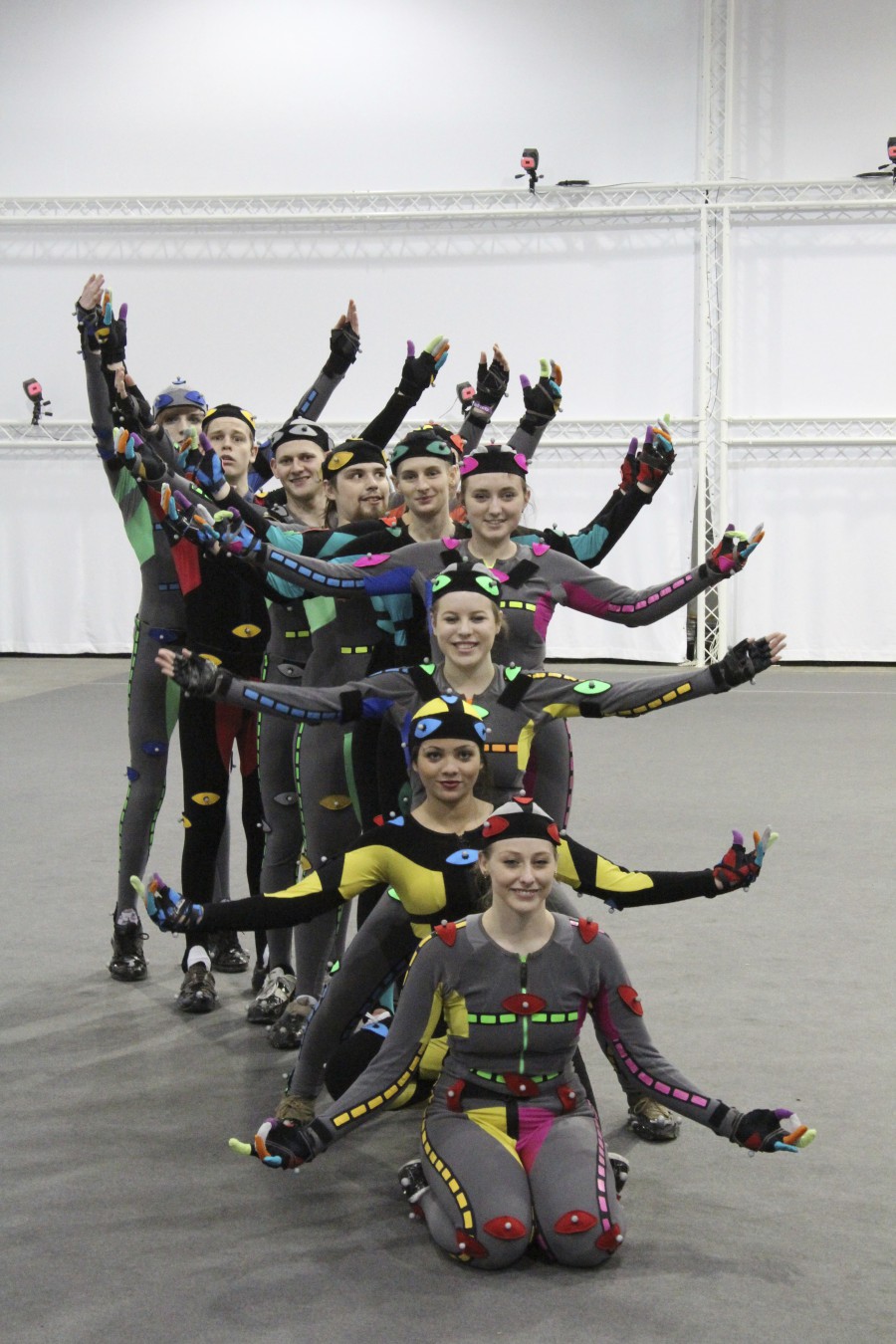 (Students in motion capture suits at Pinewood Studios)
VFX and Animation students get to use a purpose-built green screen room, a dedicted VFX and Animation Lab which also includes a render-farm, and use industry standard software including ZBrush, Maya, NUKE, Mari, MotionBuilder and many more.
A recent media trip to Hollywood, California enabled Foundation Degree students to meet AAA artists working at studios such as Blizzard, Disney and ILM, as well as the creators and developers of Pixologic's ZBrush.
As further proof of our innovation in the field of media, we are the first College in the country to offer an advanced apprenticeship in creative & digital media.
For more details click here.