Bucks College Group has successfully delivered and completed the first cohort of Cache Level 3 Award for Special Education Needs Co-ordinator (SENCO) qualifications in the Early Years, for 22 learners in conjunction with Bucks County Council.
A celebration for learners and the presentation of certificates was held at the Aylesbury campus yesterday, which was attended by students and BCC staff, who praised the learners and the college for this successful pilot.
"We are looking at taking another 20 learners in September and then another group in February as the programme went so well," said Helen Butcher, Curriculum Manager Counselling, Early Years and Care at the Aylesbury Campus. " I'd like to pass on special thanks to Emma Coyne and Vicky Benham who have done a great job of delivery and assessing learners throughout the duration of this course. It has been very good working with Hayley Able from the Bucks County Counsel SEND team and seeing all the Early Years SENCOs receive a qualification that recognises the hard work they do.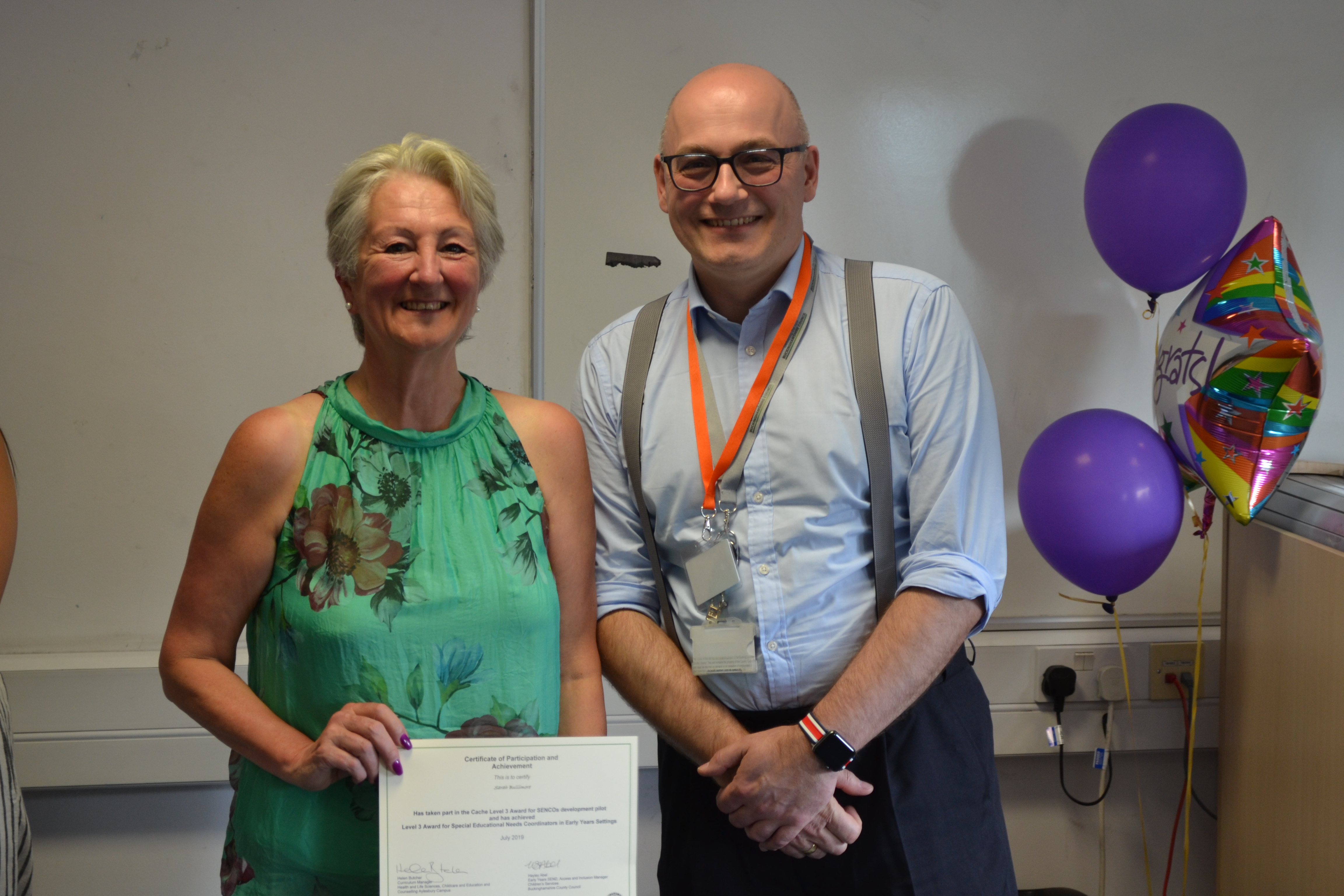 Gareth Drawmer, Head of Learning and Achievement at BCC presented the certificates to the learners