For the second year running a Buckinghamshire College Group Level 3 Acting student has won the UAL Awarding Body Performing and Production Arts Origins Creative Arts Festival Award!
Ana Maria Sandulescu, who earlier won Performing Arts Student of the Year and Overall Student of the Year trophies at the College's annual Student Awards ceremony, picked up the UAL award at the prestigious event at the Old Trumann Brewery in London in July. The Festival celebrates the work and achievements of students completing UAL Awarding Body qualifications at centres across the UK.
"I am so proud of Ana, It's a fantastic achievement and especially when you consider she has only been in the country for a year and has also had to learn English along the way," said her delighted tutor Irene Rambota. "Making this award all the more special, Ana was chosen out of the thousands of UAL Performing and Production Arts students in the country," added Irene.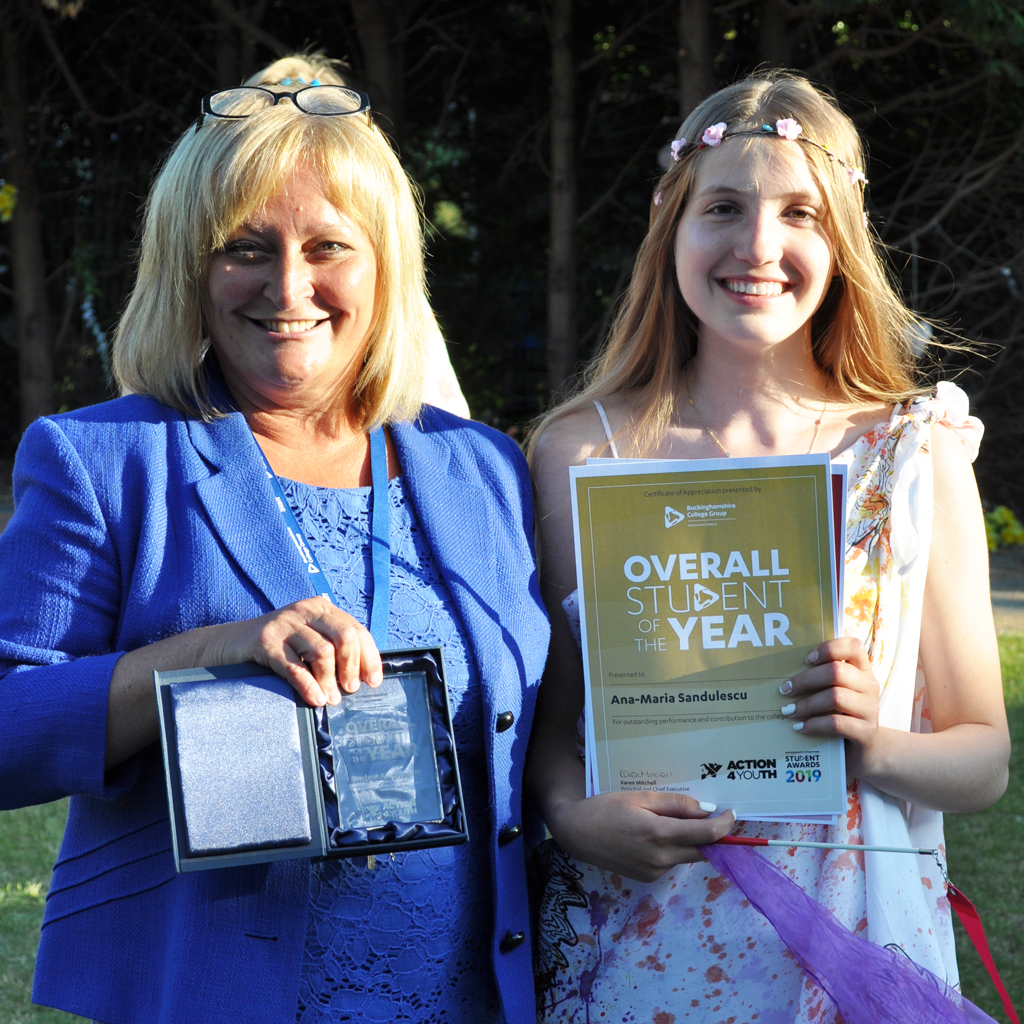 Ana with Principal Karen Mitchell at the College Awards ceremony. Ana was also taking part in a performance of A Midsummer Night's Dream at the time.