Students from all thee college campuses have been eagerly awaiting their GCSE results today. We caught up with a number of students as they collected their envelopes with family and friends and asked individuals how they felt and what the grades will mean for their futures.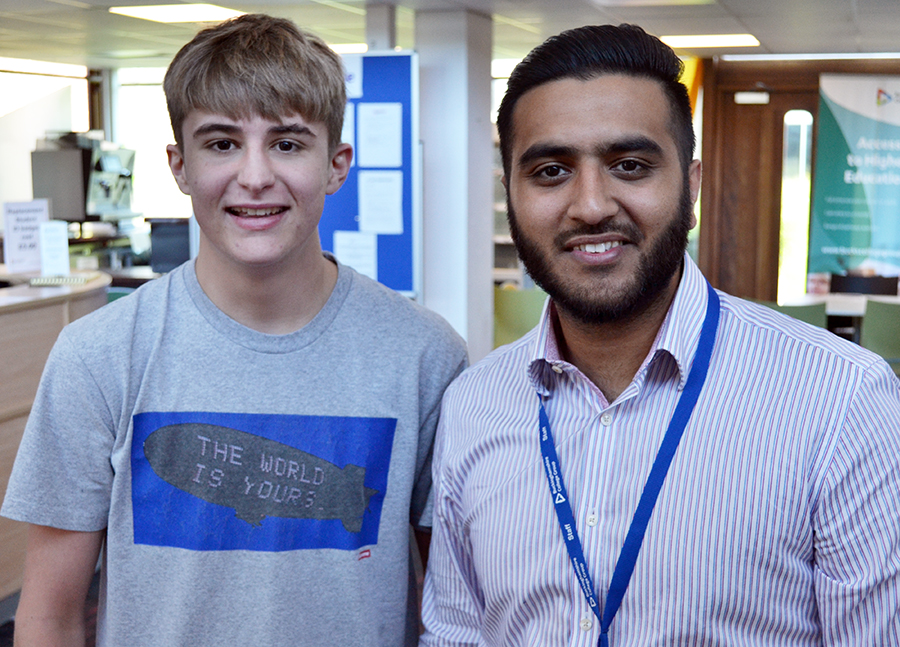 In Amersham Sam Chapman (above) was particularly pleased as he finally got his GCSE English with a Level 5 pass at his third attempt. "I've managed to build up my knowledge each year and I felt I had done enough to get through," said Sam. "He has taken ownership of his learning and I think this attitude has helped enormously to give him the results he deserved," said tutor Ali Isahaq (above).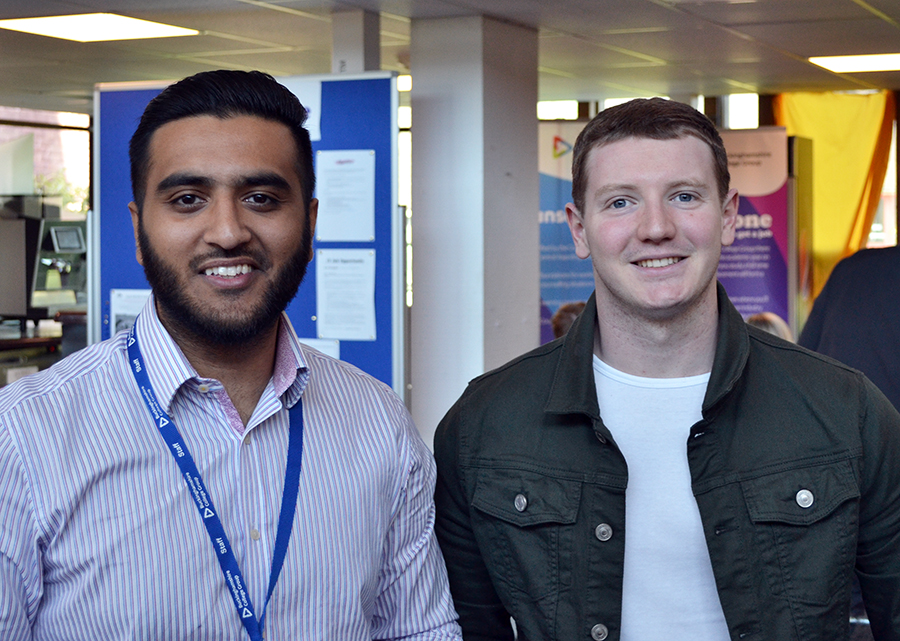 Level 3 Applied Science Student Max Newton (above), achieved a Grade 6 in English at his first attempt and will be putting his qualification to good use in his future studies.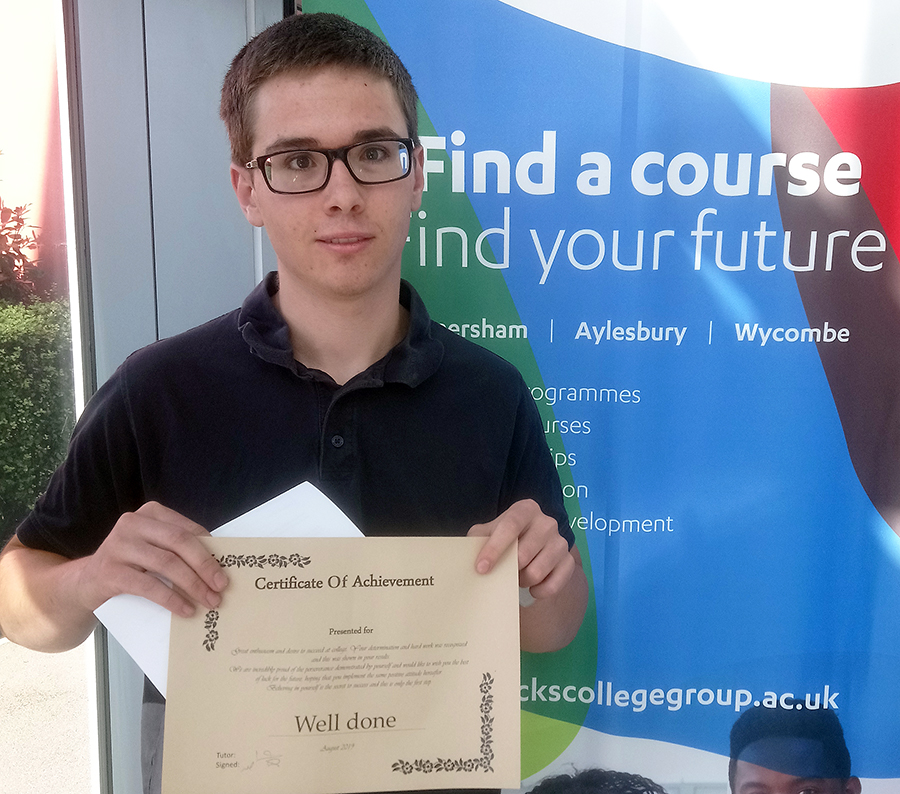 James Bovingdon (above), a level 2 Carpentry student at Wycombe achieved grade 4 results in both English and Maths. James was home schooled before joining Bucks College Group and said: "I'm really pleased with my results and I did better than expected." James will continue to study Carpentry & Joinery at Level 3 and was keen to say to potential students that they should take on a subject that they genuinely enjoy.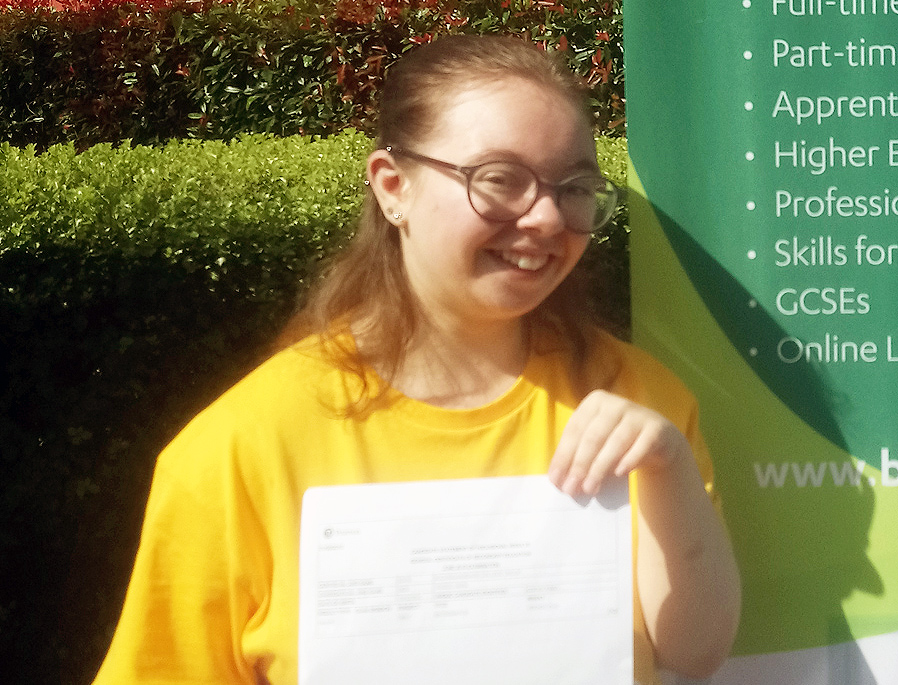 Anna Treble (above) didn't expect to pass at all let alone achieve a grade 5 in Mathematics, and so was pleasantly shocked and surprised when she opened her envelope. She'll be back next year to continue on the Level 3 Health & Social Care course but already has her eyes set on a future Degree with our partners at Bucks New University.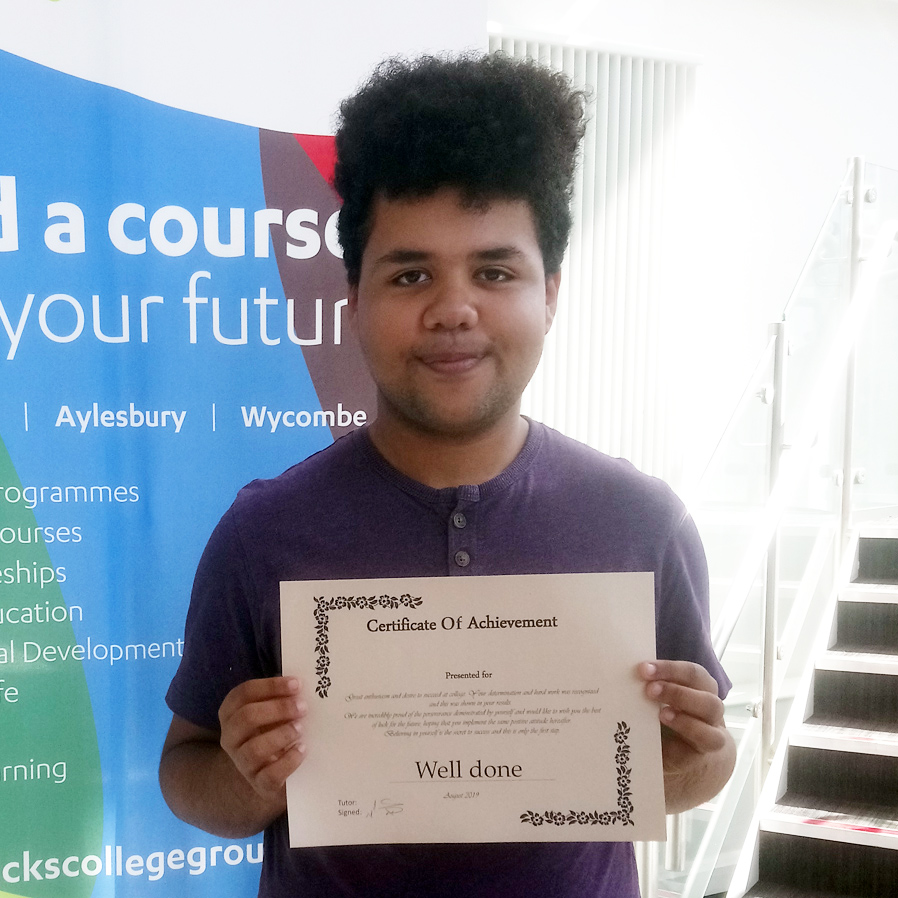 Fellow Health & Social Care student Sean Hawkins (above) achieved Grade 4 in English & Maths. "I've really enjoyed my time at the Wycombe Campus and am very happy to have passed," said Sean. "I've also been able to focus on what I really want to do when I leave college which is a work-based route studying a Higher Education Apprenticeship in Nursing."