Nine new Public Services students attended the Waterside Festival on Saturday 14th September to complete their work experience assignments, by acting as stewards.
Their job roles included welcoming visitors and helping them with enquiries, dealing with lost children, reporting any issues such as lost property and suspicious activity, as well as responding to the main control room and Lead Steward's requests. Specific roles were allocated to students and, in turn, they received a personalised reference with their work experience hours quoted.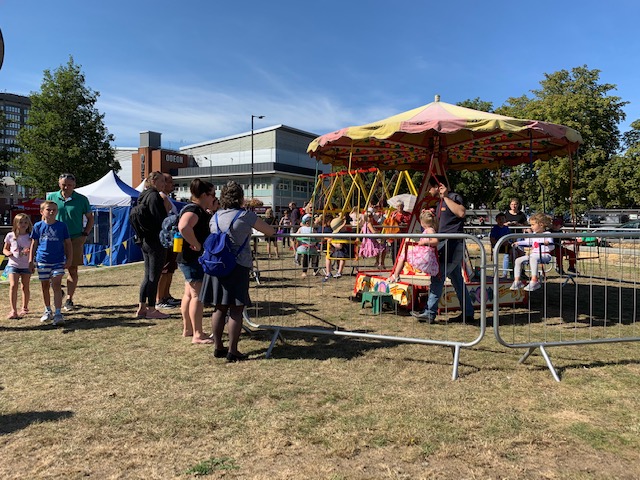 Thank you to Johnathan Tunstall, our lead steward, Ben Peerless, Isabel Bateman, Scott Benn, Summer Allum, Blayke Ingamells, Oliver Bamforth, Chelsea Brinkley and Cameron Hobbs – our Public Services students who represented our college in a professional and helpful way to the community.
If you are interested in joining any of our Public Services courses, and gaining new experiences like this, apply now for the opportunity to help at future events! Click here to view our range of Public Services courses, or check out our list of upcoming Open Days to discuss your options with one of our very own Public Services tutors!