Public services student, Jamie Drew, competed in the Reykjavik International Judo Games on 26th January 2020 and had great success!
Jamie Drew, who is a Year 1 student enrolled on the Level 3 Diploma in Police, Uniformed and Emergency Services course attended the Reykjavik International Judo Games in Iceland and competed in four different fights, winning all of them and earning the gold medal in the senior age group.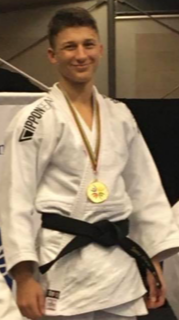 Jamie started Judo nearly nine years ago and has been enjoying it ever since. He said his course in Public Services helped him with his success due to the physical activity they take part in every week, allowing him to build his strength and confidence in the sport.
Congratulations, Jamie!