On 4th March 2020, a small group of Construction students attended a working day visit to Flannery Plant Hire in Wembley.
The day took place at Flannery's headquarters, where students got to meet senior members of staff and were introduced to the wide world of construction and the apprenticeship opportunities that are offered by the industry.
The students were exposed to the rigorous Health and Safety requirements and the diverse environment construction now is. They met training officers and current apprentices, one in particular that had been at college on a hairdressing course when she realised this was not for her! The student had applied to become an apprentice with Flannery and now drives a "Roller and Leveller", a very large machine that levels, flattens and compresses the subsoils for motorways to be built on. She has spent 12 months helping to build the new A14 and living on-site!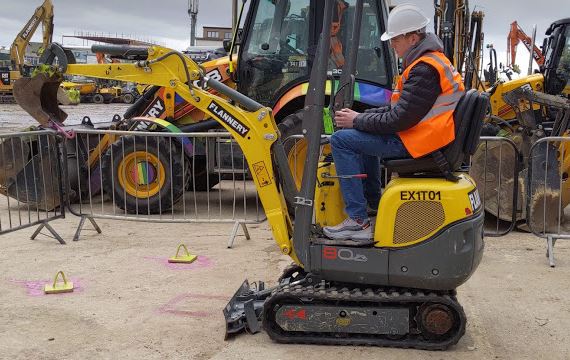 Our students' eyes were very much opened as they got to use a 360-digger and simulator, taking part in discussions and giving presentations on how to apply for apprenticeships and their current skills.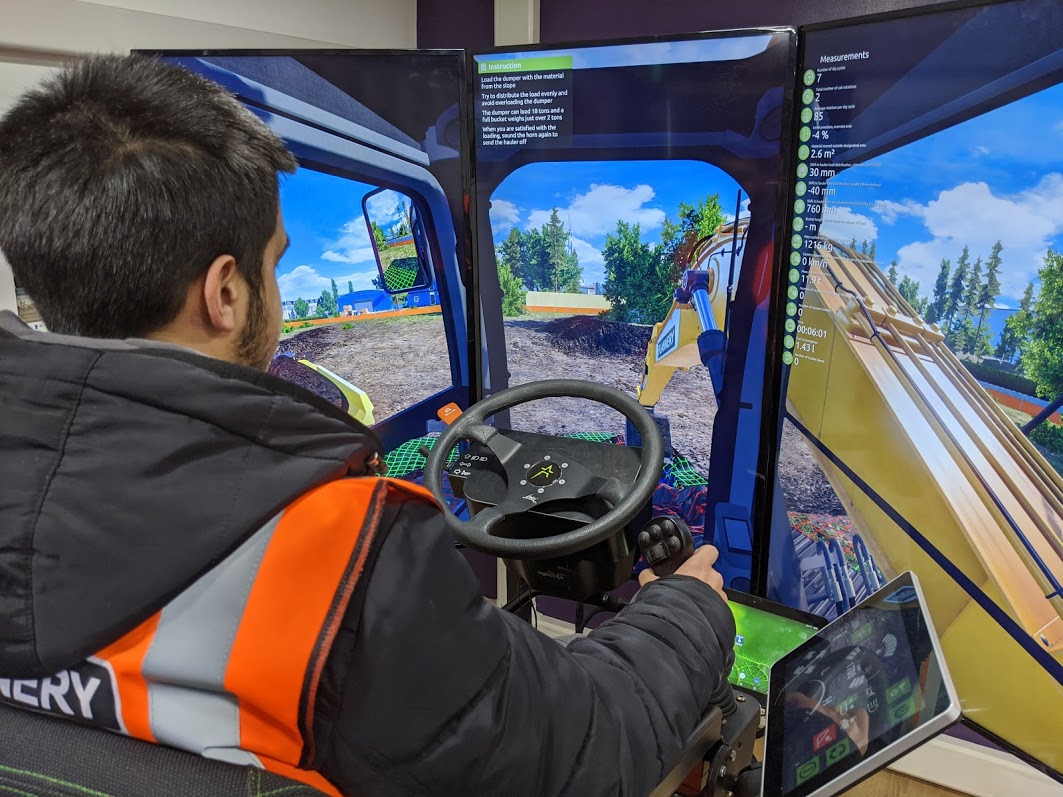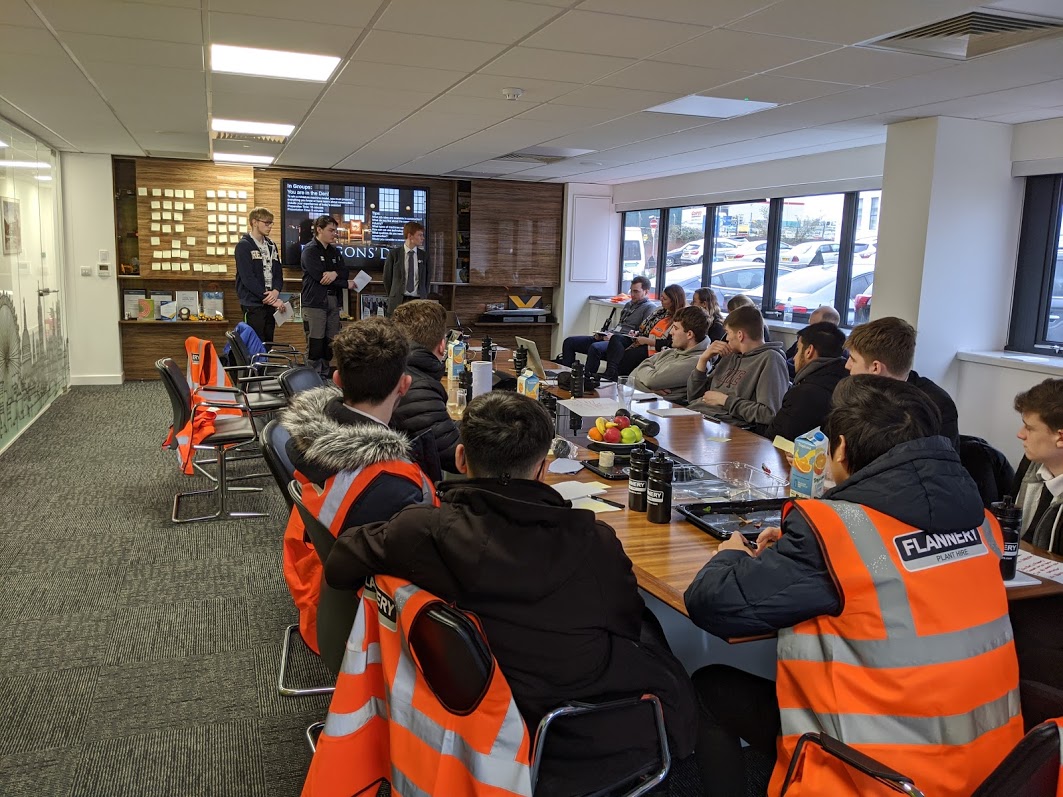 Thank you to Flannery Plant Hire for allowing our students to get a real life insight into the construction industry!
You can view our Construction course offerings here.