Throughout this year, our Fashion Communication and Retail Students have been working in partnership with the well-known brand Dr. Martens.
Back in May 2020, the brand was contacted by Nicola Hieatt, Industry Placement Officer who reached out to the company regarding any online material they may be offering for students while they studied from home.
Dr. Martens agreed to providing materials for the Fashion Communication and Retail's final project of 2020/21. The project's aim was to create a campaign including promotional material for a collaboration of a culture of their choice while using a Dr. Marten product. Dr. Martens send over 30 shoes and boots of different styles and sizes to the college for students to use to create and complete their final project.
Once completed, the final designs were shown to the current class of apprentices at Dr. Martens who had to do a similar project. Our students then received some exciting feedback from those at Dr. Martens. 'I am very impressed with what your students have come up with. They have all been very thorough and creative while showcasing what Dr. Martens stands for, in terms of self-expression and empowerment. I am very impressed with the project.'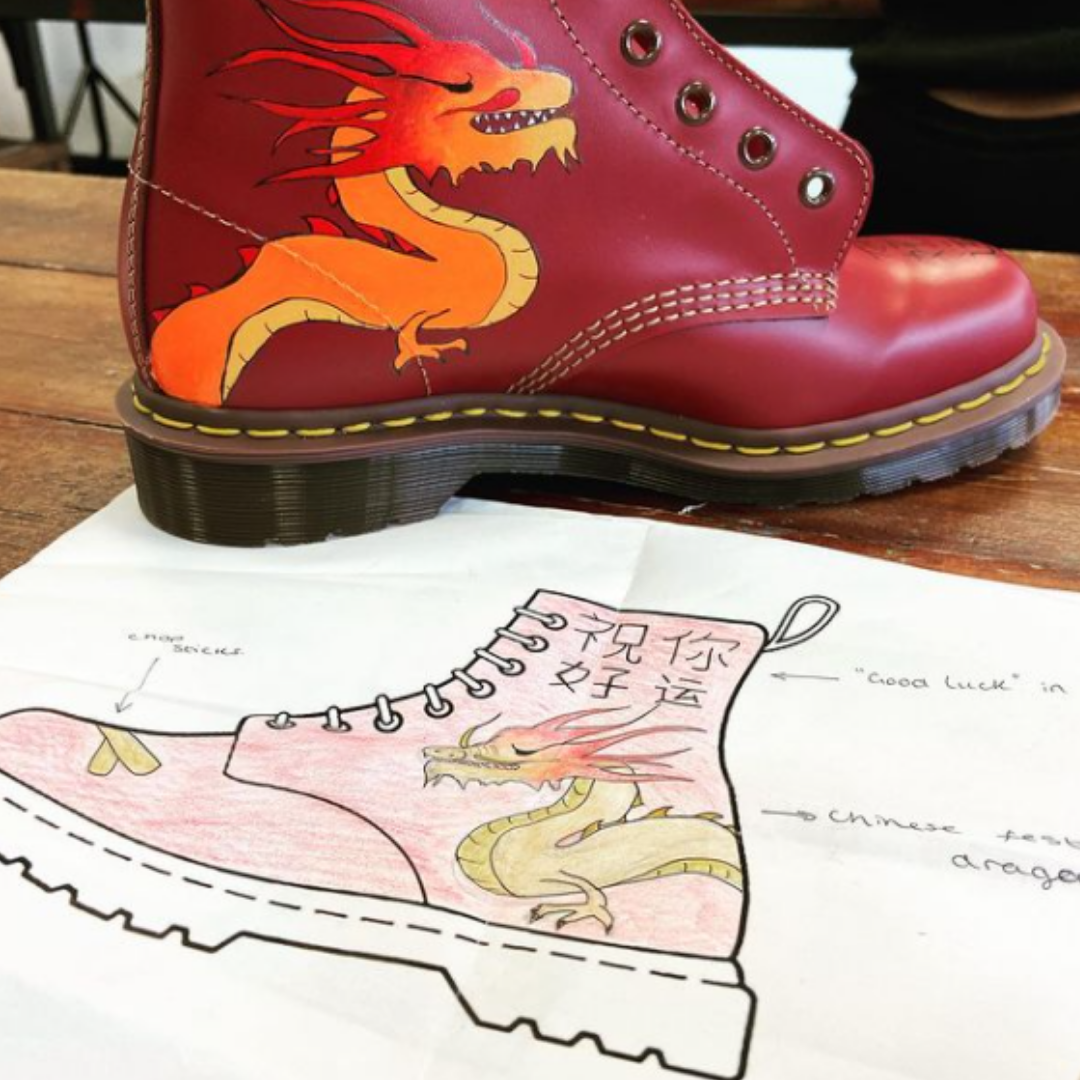 We are happy to announce that the same project will be included in next year's curriculum and Dr. Martens have agreed to provide materials for this and intend to come and see the completed projects in person while giving our students an insight into Dr. Martens 'Made in England' range.
We would like to congratulate our Fashion Retail and Communication students on completing their final project and thank Nicola Hieatt for contacting and creating a partnership between Bucks College Group and Dr. Martens. As well as this, a huge thank you goes to Dr. Martens for their continued support of our students and their amazing work.