We are proud to announce that we are Gold Sponsors of Nightingale's Rainbow.
The Rainbow is a large arched instillation covered with thousands of coloured tiles located on the roundabout at the A&E entrance to Stoke Mandeville Hospital in Aylesbury, Buckinghamshire.
The structure pays tribute to the NHS but is also be a permanent display of resilience, community spirit and kindness shown across the communities of Buckinghamshire during the COVID-19 pandemic.
We decided to show our support by sponsoring a Slice of the Rainbow containing 223 Rainbow Tiles on the west-facing side of the structure.
All the proceeds from the sponsorship of Rainbow Tiles is to be split between Buckinghamshire NHS Charitable Fund and the Florence Nightingale Hospice charities to support nurses, healthcare workers and their patients across the country. The Buckinghamshire NHS Charitable Fund supports the improvement of care for patients through extra funding for equipment, research, staff and patient welfare. Florence Nightingale Hospice provides palliative care free of charge to those with life-limiting illnesses in Buckinghamshire.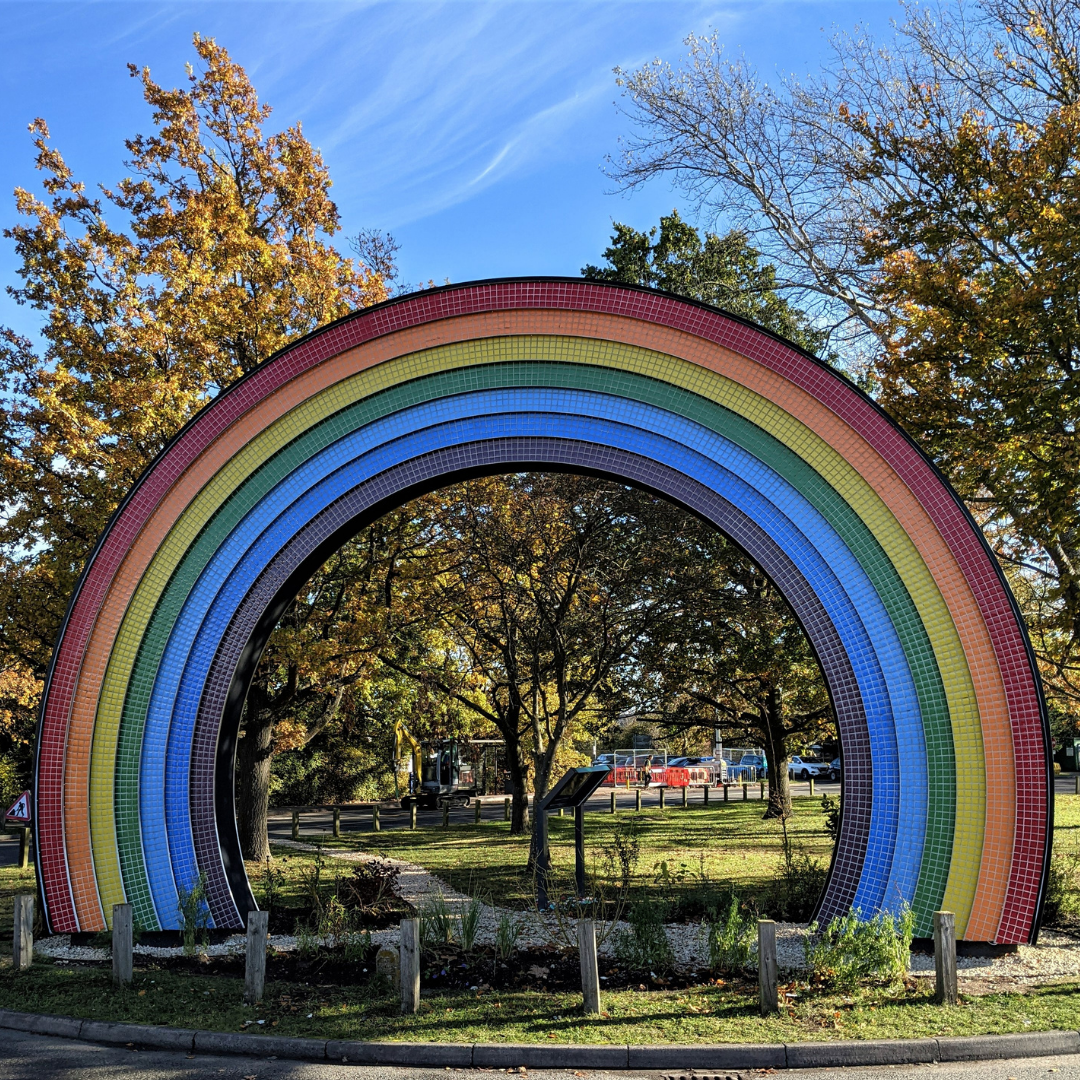 If you would like to show your support of Nightingale's Rainbow, there are many tiles available for the public to buy. Each tile bought can be dedicated to an individual, group or organisation who has supported you or your community throughout the pandemic. All money raised will be used by the charities mentioned above. You can sponsor a tile by clicking here.