This March, Buckinghamshire College Group attended the annual Bucks Skills Show hosted by Bucks Skills Hub. This year, the event took place at Westcott Venture Park, Aylesbury.
The Bucks Skills Show is Buckinghamshire's largest skills and careers event helping young people explore future careers and work out how to get where they want to go. This year, we were joined alongside many businesses and educators. These included Flannery, Health Education England, Haven, Royal Air Force, Buckinghamshire Fire and Rescue, Buckinghamshire New University and many more.
The event was a great success and saw close to 4000 school students, staff and parents attend over the two days.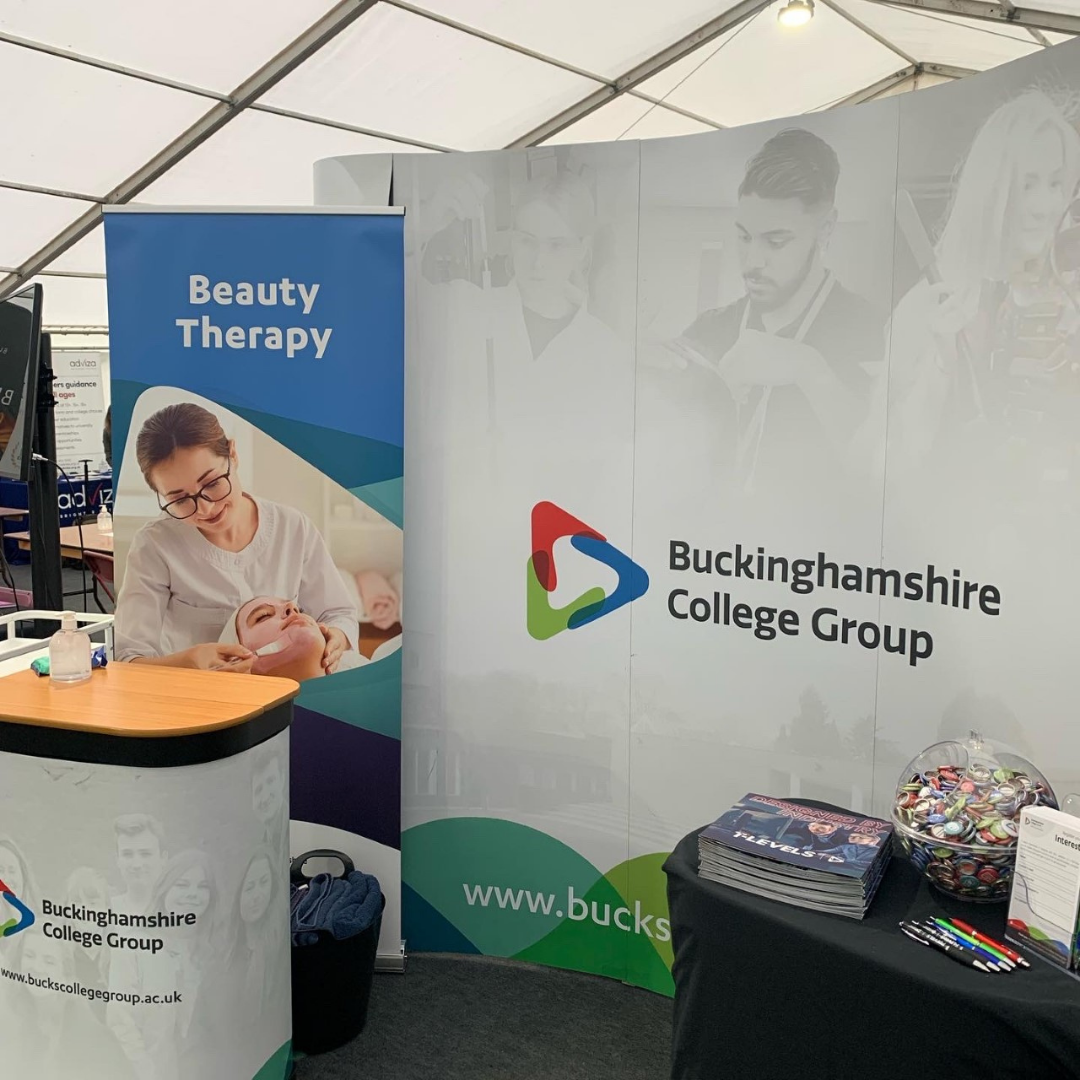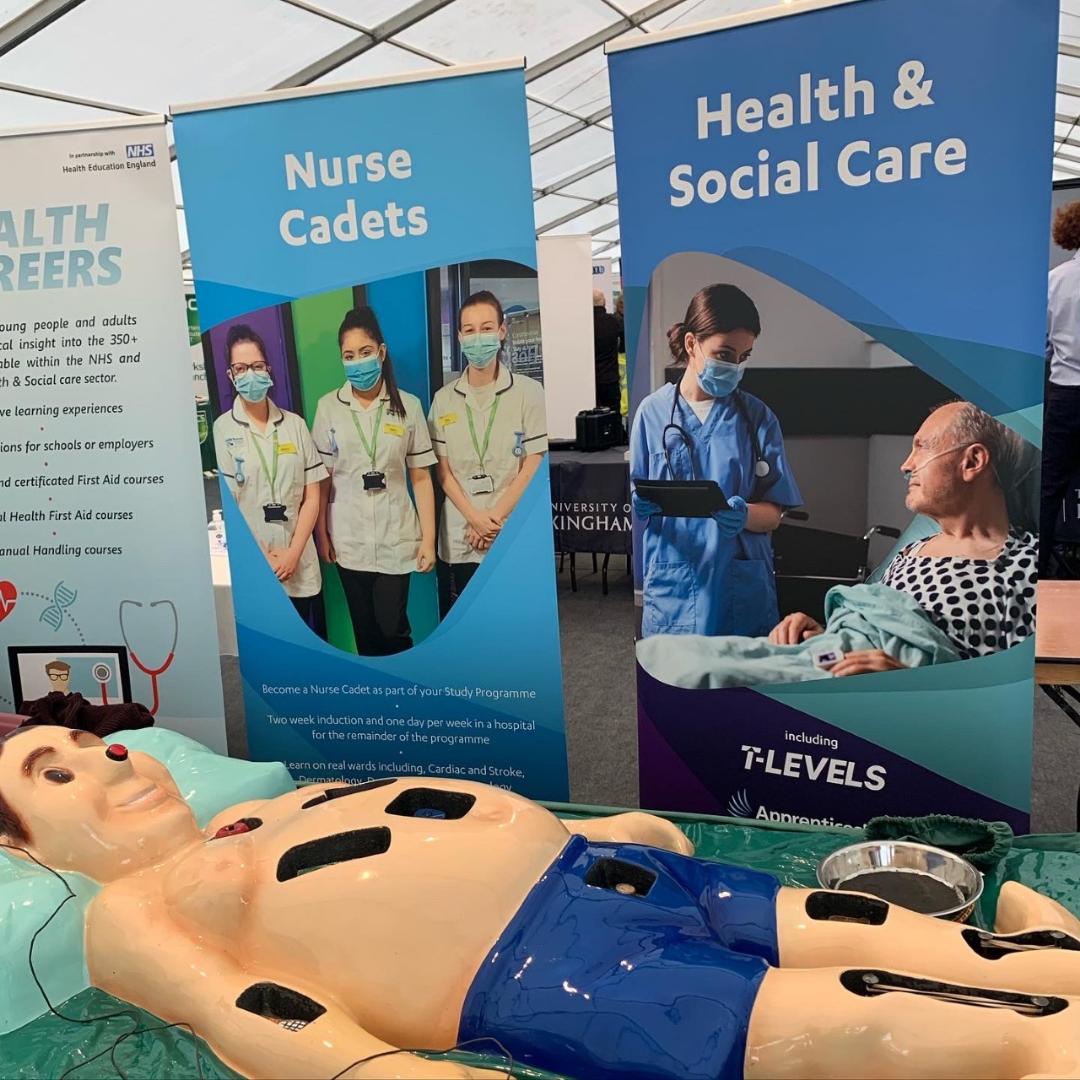 We would like to thank all the students that came and visited one of our many stands, and finally thank our students that volunteered their time to attend and represent their course.
To find out more about Bucks Skills hub visit, https://bucksskillshub.org/