Jenny Craig has been appointed to be the College's new Principal and CEO following an extensive and rigorous selection process. Karen Mitchell, the College's current Principal and CEO made the decision last year to step down from the role and retire in the summer of 2022.
Jenny is currently Deputy Principal at Abingdon & Witney College and whilst holding responsibility for curriculum and quality, she also has an extensive professional background in finance ensuring an overall skillset to support the College's strategic direction.
Speaking of her appointment, Jenny said;
"It is an honour to be joining the fantastic team at Buckinghamshire College Group at this exciting stage in its journey and to lead its ambitious vision and strategy for the future. I am looking forward to working with students, staff and stakeholders to continue driving forward the skills and education agenda throughout Buckinghamshire serving the needs of its communities and employers."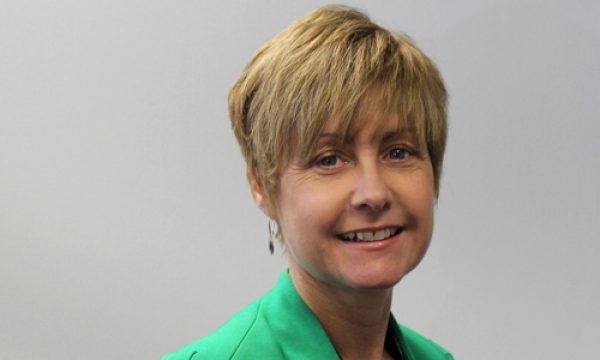 Jenny has worked within the Further Education sector for 15 years, starting as an hourly paid lecturer teaching A-Level Business and Economics and progressing through curriculum leadership roles to Deputy Principal with Abingdon and Witney College, with senior leadership responsibility for curriculum and quality. Prior to her time in Further Education, Jenny had a varied career within Barclays Corporate Banking in the City of London. Jenny is passionate about the difference that inspirational teaching and learning can make to students' lives and works tirelessly to promote a culture where innovation flourishes and staff and students are supported to achieve their full potential.
Welcoming Jenny to the College, Chair of Governors, Max Hailey said;
"I am delighted that Jenny has been appointed to the role of Principal and Chief Executive at Buckinghamshire College Group and I am really looking forward to working with her. Jenny's background will ensure we continue to deliver excellent teaching for our students across the county and I am excited to have her on board as we deliver our new campus and facilities for High Wycombe. I would like to reiterate my thanks to Karen on her exceptional leadership of the College and dedication to our journey and wish her the very best for her retirement."
Outgoing Principal and CEO, Karen Mitchell said;
"It has been a privilege to lead the College for almost 10 years. I am really proud of our many achievements during that time and the many talented people that work hard for our students and Buckinghamshire. I leave the College in an exciting position and with a bright future. I am delighted that Jenny has been appointed as our next Principal and Chief executive and know that with Jenny leading the College it will continue to go from strength to strength in the best interests of those we serve; our students, employers and our wider community. I look forward to working with Jenny to ensure a smooth handover and transition before I retire in the summer."