This April, our Level 3 Actors are inviting you to their production of Thornton Wilder's 'The Skin of Our Teeth'. The show will take place at our Amersham Campus on Thursday 7th April and Friday 8th April at 13:00 and 18:00.
Join George and Maggie Antrobus (married a mere 5,000 years), their children, Henry and Gladys, and their feisty maid, Sabina, as they face the Ice Age, cataclysmic flooding and devastating war with equal measures of humour, nostalgia and searing grief – surviving each catastrophe by the skin of their teeth.
April 17, 2022 marks the 125th anniversary of Thornton Wilder's birth. The Skin of Our Teeth is Wilder's extraordinary Pulitzer Prize winning play, written in 1942. This rollercoaster of a story shines a light on the human race's indomitable spirit when faced with potential destruction, ready to 'begin again' after every catastrophic disaster, natural or self-inflicted. Using a breathtaking variety of visionary theatrical techniques and a myriad of historical references, Wilder invites us to question the very core of the human experience. Ultimately, this is a play about the human race's eternal struggle to survive and the strength and unity we need to find, individually and collectively, in order to keep going. Onwards.
Our Level 3 Performing Arts students are thrilled to be able to put on a full-length show once again in the College's fantastic Theatre-on-the-Hill. They will be joined with our Level 3 Backstage students who are creating the set, lighting and sound for the show, as well as undertaking stage management responsibilities. Our Level 3 Music Performance 2021 graduates, Jack-Jordan Neal (piano) and Alex Oldknow (guitar), will be playing live music throughout the entire show. The beautiful costumes you will see were made by past Level 3 Fashion students.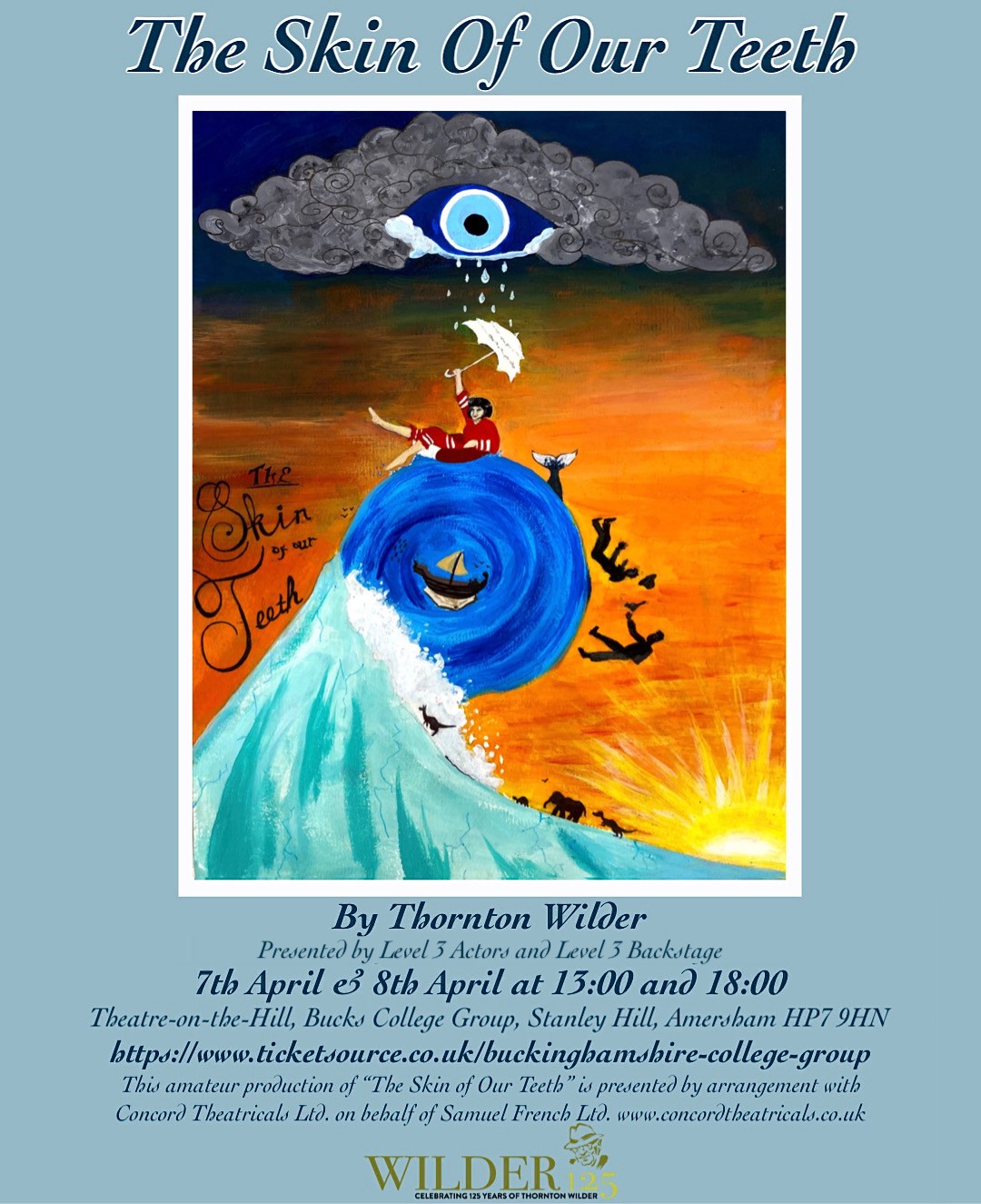 Tickets cost £7.00 (Full Price), £5.00 (Concession) and £3.50 (students).
To purchase your ticket today visit https://www.ticketsource.co.uk/buckinghamshire-college-group