In March, Buckinghamshire College Group attended the National Apprenticeship Show Central hosted at the Marshall Arena, Milton Keynes.
We were joined by many employers, providers and educational establishments to show off the potential and opportunities that come with apprenticeships. Familiar names included, Thames Valley Police, The Royal Navy, ALDI and Mercedes Benz.
As the largest provider of work based education in Buckinghamshire, we got the chance to speak with hundreds of school students and teachers across Central England about the variety of Apprenticeships we provide and the process students need to take to apply. With our stand, we brought along our life-size Operation Game. This was a great opportunity for us to share the amazing Health and Social Care Apprenticeships we have to offer, along with many more.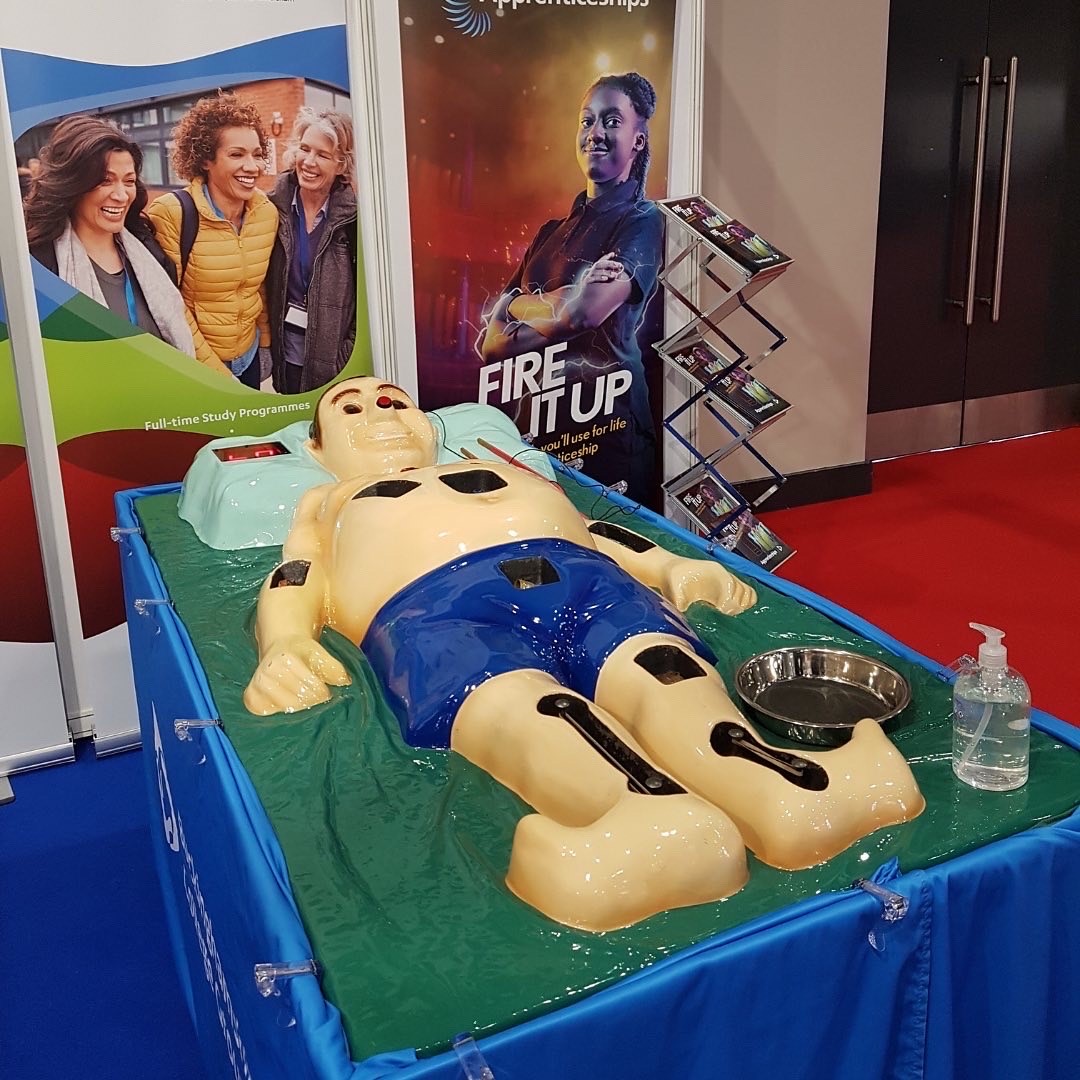 If you would like to find out about the variety of Apprenticeships we provide, click here.
We would like to thank our staff that attended on behalf of Buckinghamshire College Group; and thank all the students from a variety of schools that attended.