Throughout the month of March, five of our Level 3 Hairdressing students organised a Donation Drive for those in need in Ukraine.
The students who were led by Ameila Nitu, a student herself, were collecting items such as warm/waterproof clothing, first aid, hygiene products, baby formula, milk powder, nappies and sleeping bags.
We spoke with Amelia who said 'I decided to start the drive and with the help of my peers and it was successful. We managed to collect three full trolleys filled with bags of items such as clothes, shampoo, sanitary items, medicine and much more.
I was motivated to start this drive as my family live near the border of Ukraine and hearing all the stories you don't get to hear on the news really affected me; such as elderly people cycling to the border of Romania by bike just to get to safety and all the people suffering in the cold with nowhere to go.
I was upset so decided I needed to do whatever I could for the people in need. My friends helped create posters and we placed them all around the College. We also offered salon services and all the money collected went towards the drive.
I want to thank everyone who donated, it really means a lot to me and it means much more to those that need it'.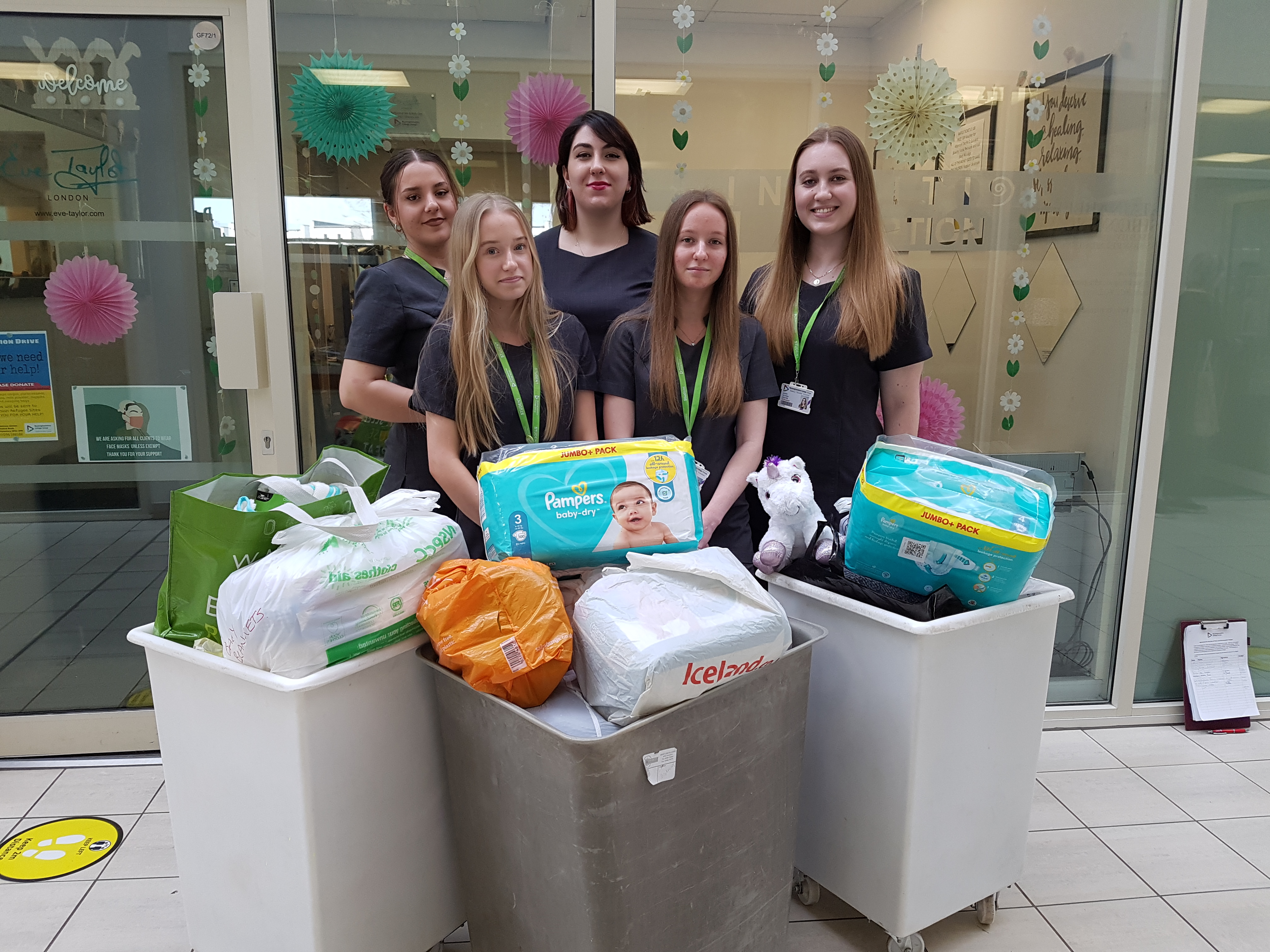 From Left to Right: Amelia Nitu, Poppy Abraham, Judith Reeve, Caitlin Mills and Jenifer De Freitas.
All items donated where dropped off to the local collection point in Aylesbury on the 23rd March 2022.
We would like to thank Amelia and her peers for all the effort they made in collecting for the cause, they should all be extremely proud of what they have achieved.
To find out how you can donate to the Ukraine Crisis Appeal, click here.