Last week, our Foundation students welcomed the newest additions to their classrooms, therapy guinea pigs, Peanut and Smudge.
While they were settling into their new surroundings the students learnt how to care for small animals, made class rules, developed a red and green visit system and finally a rota to care for them. The therapy guinea pigs are used not only to teach our students about responsibility but also help calm and ease anxiety.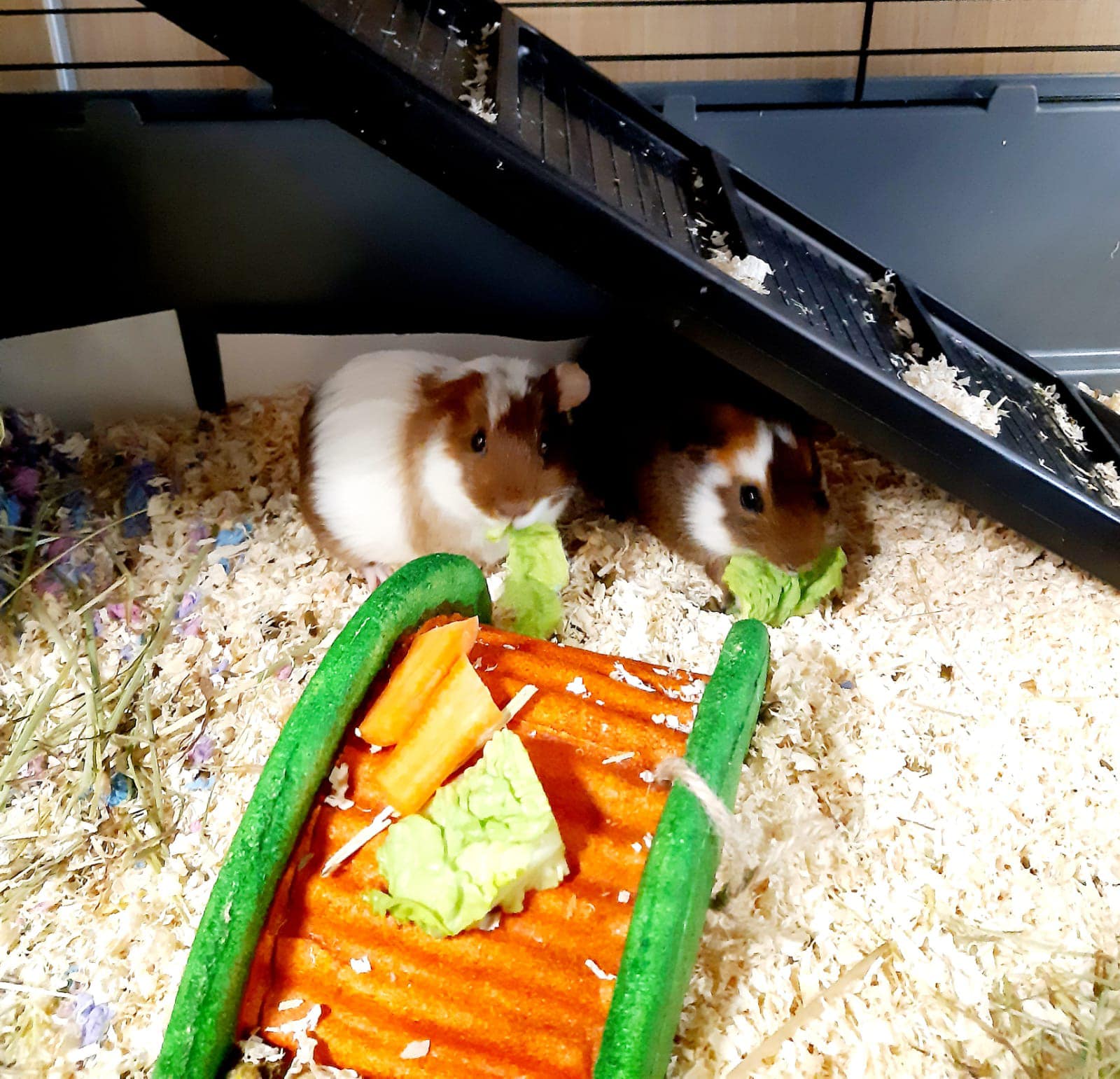 (From Left to Right) Smudge and Peanut.
Peanut and Smudge have a Facebook page which will be used to showcase the work from our Foundation students, as well as keeping you up-to-date with Peanut and Smudge's daily routine. You can find them @FoundationLearningWithPeanutAndSmudge