On the 30th June, we celebrated the success of our students at our annual Student Award Ceremony. This year, the event took place at Missenden Abbey, Great Missenden and was hosted by television and radio presenter, Andy Collins.
Many students, parents, staff and employers attended to see who received each award, and who would win Employer of the Year and our Overall Student of the Year Award.
Morgan Sindall Group plc won our Employer of the Year Award. They were nominated by Industry Placement Officer, Nicola Hieatt. The nomination was as follows.
''Our partnership with this employer began late last year. During this academic year they have provided Buckinghamshire College Group construction students with over 500 work experience hours, careers sessions, help with CV writing, week long virtual work experience projects, industry insight days not only for students but staff as well. Their staff are always courteous and welcoming to students and regularly take time out of their working days to carry out safe site tours and offer advice. The construction students have been extremely lucky to have been given the opportunity to work alongside these professionals. On a more personal note our contact Norma Odain-Hines repeatedly goes out of her way to include the students in the site development in every possible way. We will certainly miss her dedication once the Buckinghamshire project is complete.''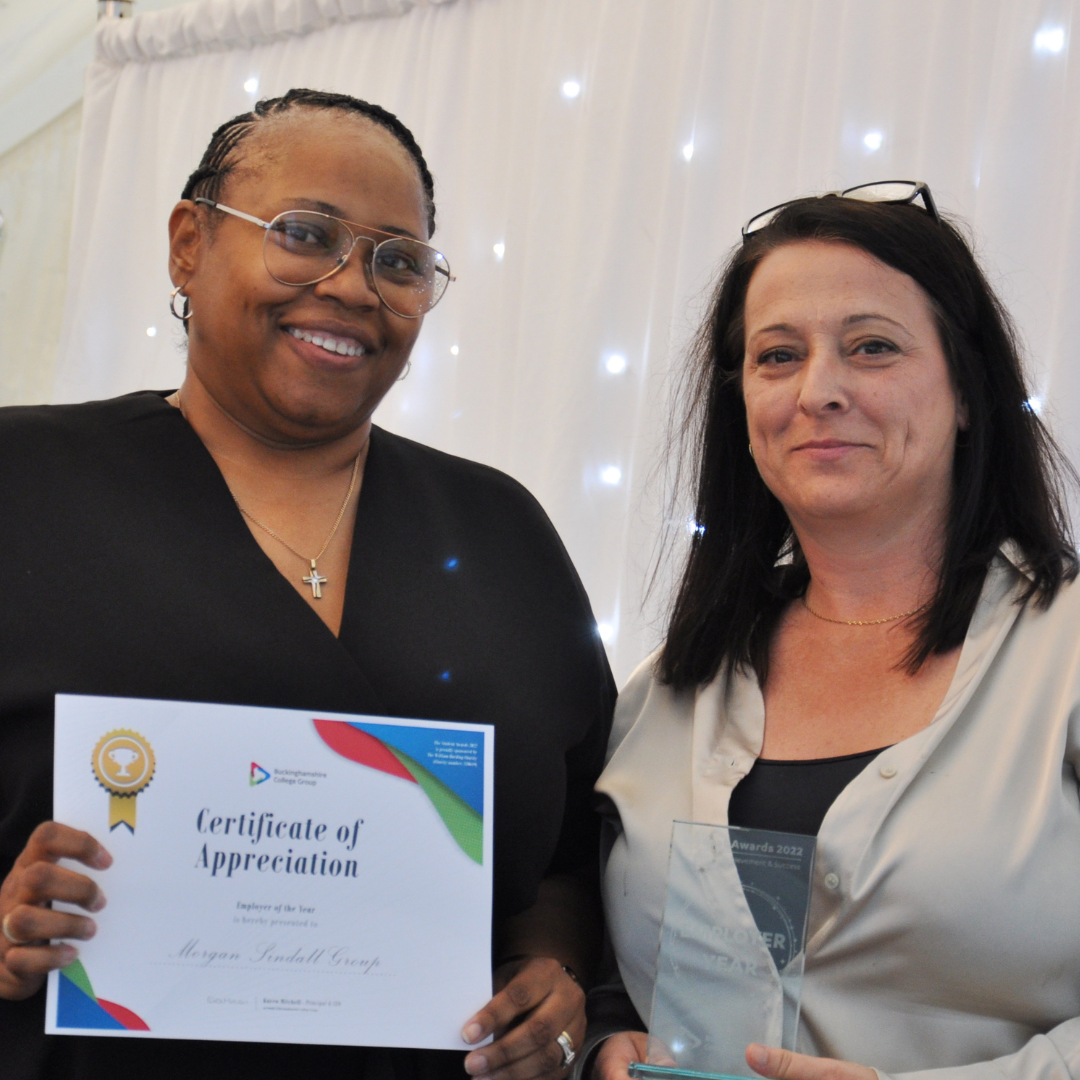 Photo: Norma Odain-Hines (Morgan Sindall Group) and Nicola Hieatt
As for our Student of the Year, the award went to our Level 2 Bricklaying student, Jamie Cremin. Jamie was nominated by Craig Hart for the Construction and Technology Student of the Year.
''This student has been an outstanding for me all year. He was able to land himself a Apprenticeship with a large firm from London called Lesterose Builders after impressing at the work experience placement. He was offered one of two full time positions they had available. He has been a pleasure to teach since he arrived and has shown an outstanding natural talent to bricklaying and general construction. He is always willing to help others in the classroom and workshop giving up his own time to help show others how things should be done. He works through his breaks to make the most of his time here, taking advantage of quiet times in the workshop to concentrate on improving his skills. I can confidently say Lesterose Builders have found themselves a real gem in this student and he will go on to have a very successful career in Bricklaying. It's only a matter of time till he will be back here asking the college for apprentices of his own. He has been a pleasure to teach and will be missed when he leaves us at the end of the year.''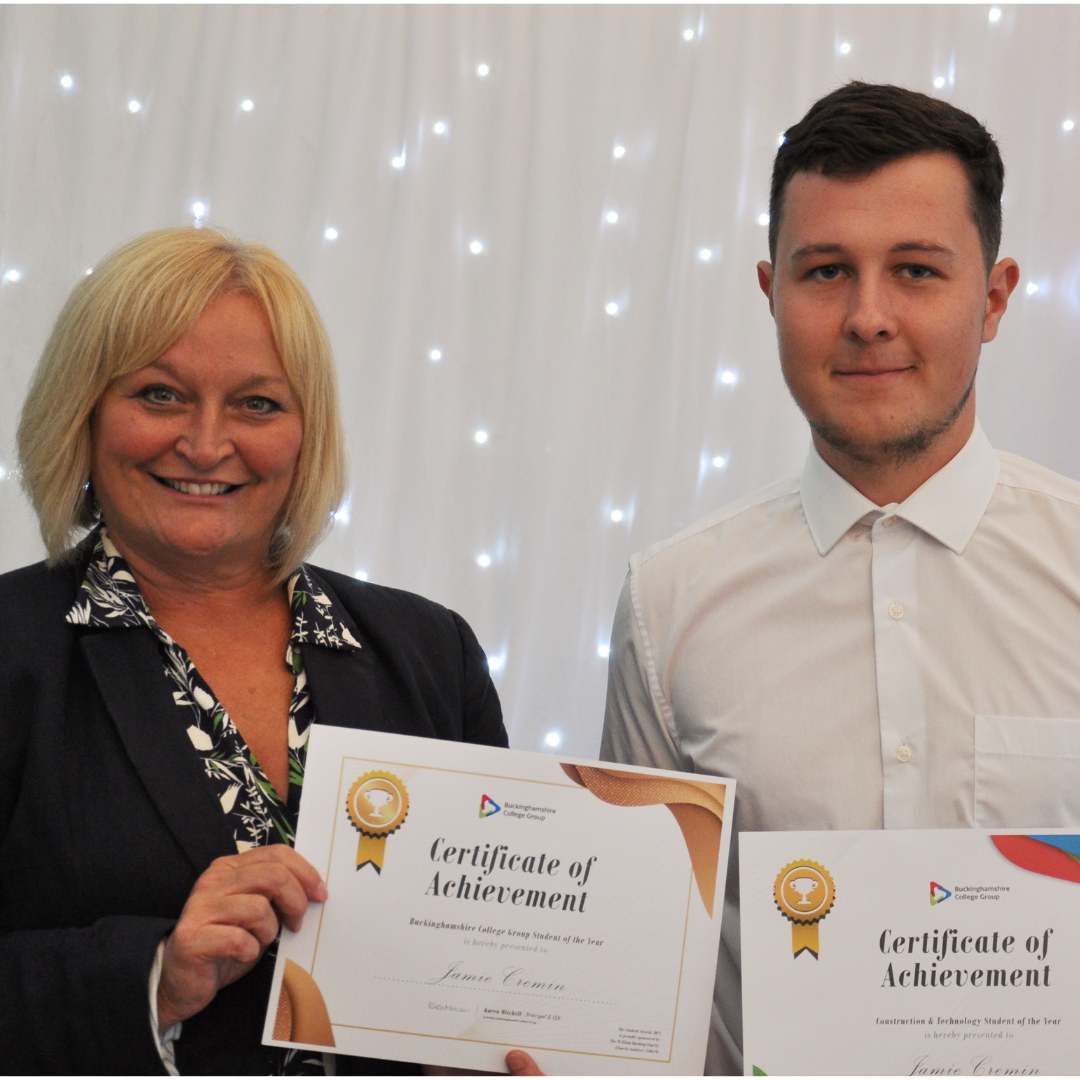 Photo: Principal, Karen Mitchell and Jamie Cremin.
We would like to wish all of our winners a huge congratulations on their achievement, as well as thank all those that attended to support them. We would also like to thank our host, Andy Collins who helped make the event a success! We couldn't have done it without him!