We were delighted to welcome a team from Flannery to the Aylesbury Campus with their state of the art Mobile Operator Skills Hub for the day.
Over 100 Construction Students had the chance to learn more about working and careers in the construction industry. They were able to learn from professionals from Flannery Plant Hire, one of the largest plant hire companies in the country about how to operate plant machinery. Finally, students we able to have a go at driving plant equipment using the 3D motion simulators. The simulators allowed students to operate Excavators, Backhoes, and drive Dump Trucks using realistic controls and 3D motion.
Paul Skitt from Flannery Plant Hire said;
We have had a fantastic array of students, with carpentry, electrical, plumbing, and multi-trade students coming in and they have all had a fantastic time. The feedback has been brilliant and some of them have been really good drivers. We think it has been a fantastic day and we look forward to future events like this and working more with Bucks College Group.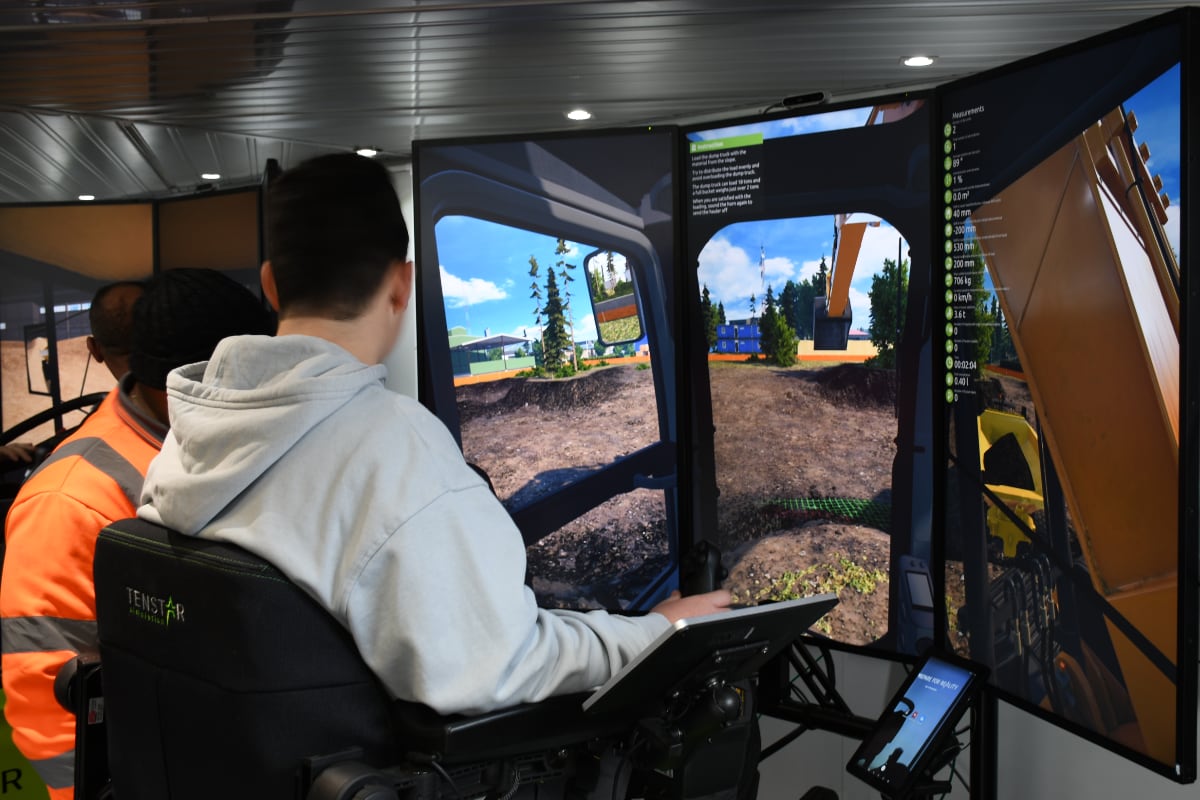 Jenny Craig, Principal and CEO said;
It was wonderful to see how engaged our Construction and Motor Vehicle students were when having a go on the state-of-the-art simulator. It is so important that our students experience the real world of work and have the chance to practise and develop their technical skills in a safe way; our partnership with Flannery Plant Hire enables them to do just that. As a skills-led college committed to supporting the local economy, we work with a wide range of stakeholders to create many varied opportunities for students to work with employers throughout their programmes. We are hugely grateful to Flannery Plant Hire for providing this amazing learning experience for our students; they absolutely loved it!
We are proud to work with national and local employers to present opportunities like this to our students. In the next few months we have many events planned covering all aspects of the curriculum. The Mobile Operator Skills Hubis scheduled to visit the Construction students based at our Wycombe campus later in the term.