Film and Television student Eduard got the fantastic opportunity to work as a runner for EMG. EMG is a leading global provider of broadcast services and media solutions.
Eduard worked alongside EMG for 6 days for the NFL London at 'Tottenham Hotspur' London Stadium. He was given a wide variety of tasks, all of which he excelled at. He used his time with EMG to network and really impressed the team with his continued enthusiasm, skills and work ethic.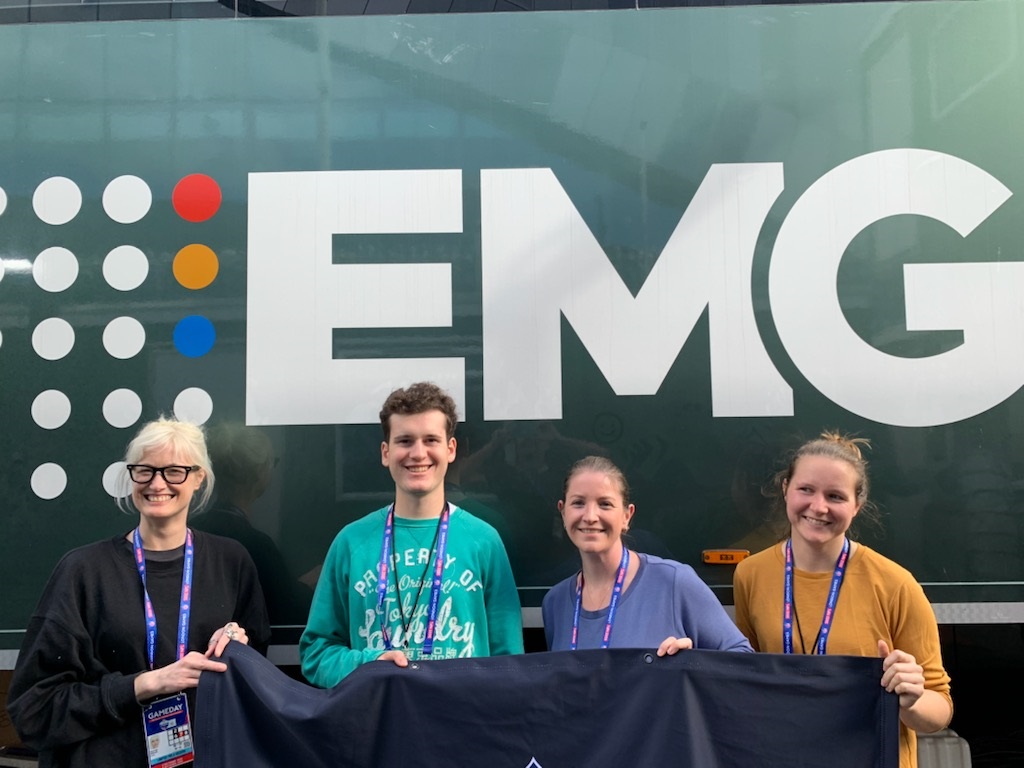 Left to Right: Victoria Williams (Production Manager), Eduard, George Gibson (Senior Production Coordinator and Kate Marron (Unit Manager)
EMG Production Manager, Victoria Williams said,
Thank you again for giving us Eduard on such short notice. He was absolutly amazing and a great help. Nothing was toom much and I feel he reall got into it.
Eduard said,
I found my work experiance with EMG a privilege and was very grateful to be given the opportunity to work with them. I look forward to working with EMG again very soon.
Everyone at Buckinghamshire College Group would like to congratulate Eduard his work experience success and can't wait to see what happens for him next!