Performing Arts students are staging two major productions this month at the College's Theatre on the Hill at the Amersham Campus which are open the public and college students.
The first of these is a reimagined performance of Mozart's 1791 fairytale opera The Magic Flute staged by Buckinghamshire College Group's Level 2 and 3 dance students. Performances take place on 5, 6, and 7th December at 7.30pm and tickets are priced £7 Adults, £5 Concessions.
David Copperfield, which is performed by Buckinghamshire College Group Level 3 Acting students and adapted from the novel by Charles Dickens is the second December production. Referring to his eighth novel as his 'favourite child', Dickens tells the loosely autobiographical tale of David's journey from neglected orphan to acclaimed author, interlacing his sobering social commentary with searing wit and biting humour. Performances run through 13, 14, and 17th December at 6.30pm. Ticket are priced £7 Adults £5 Concessions, £3.50 BCG staff and students.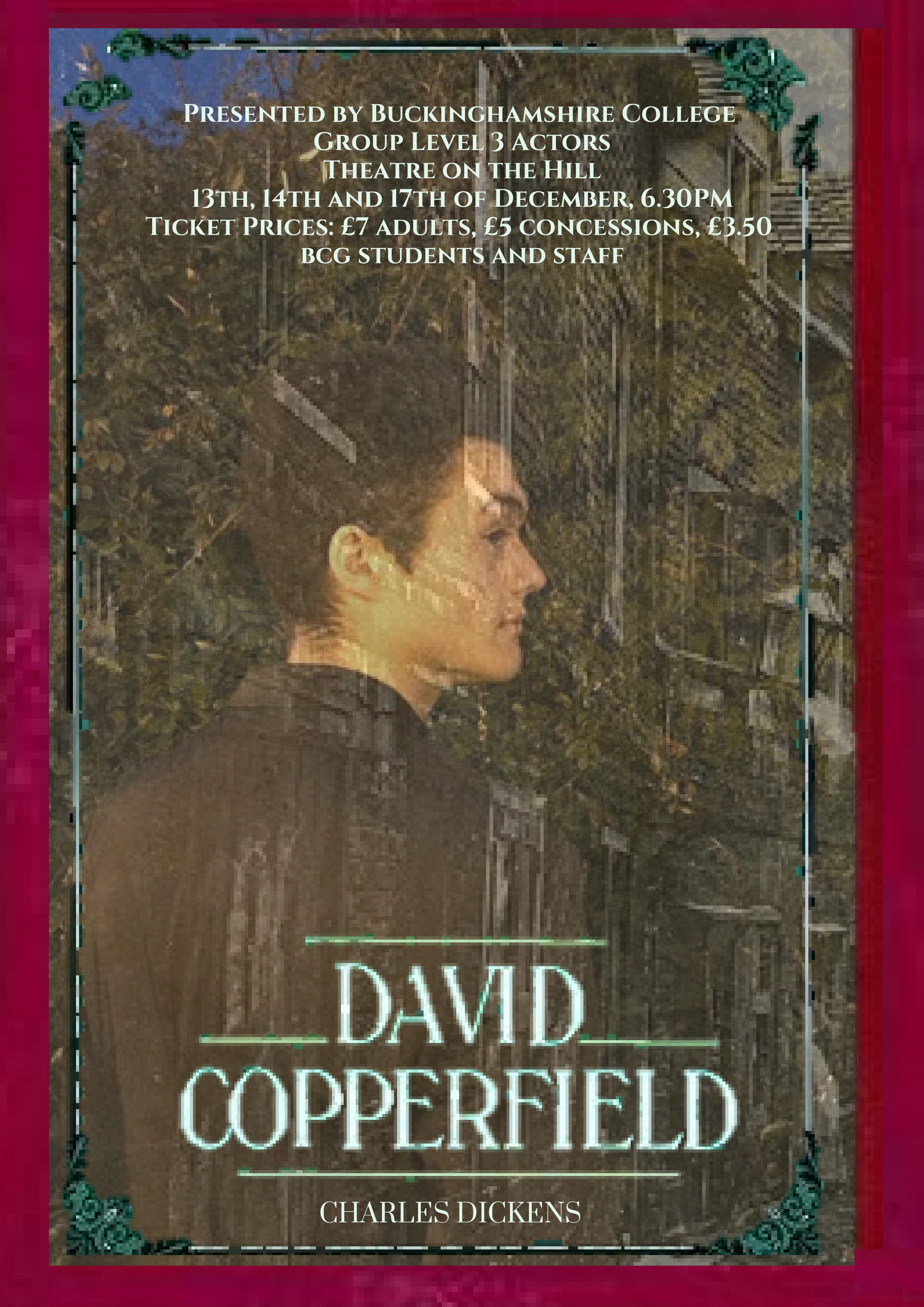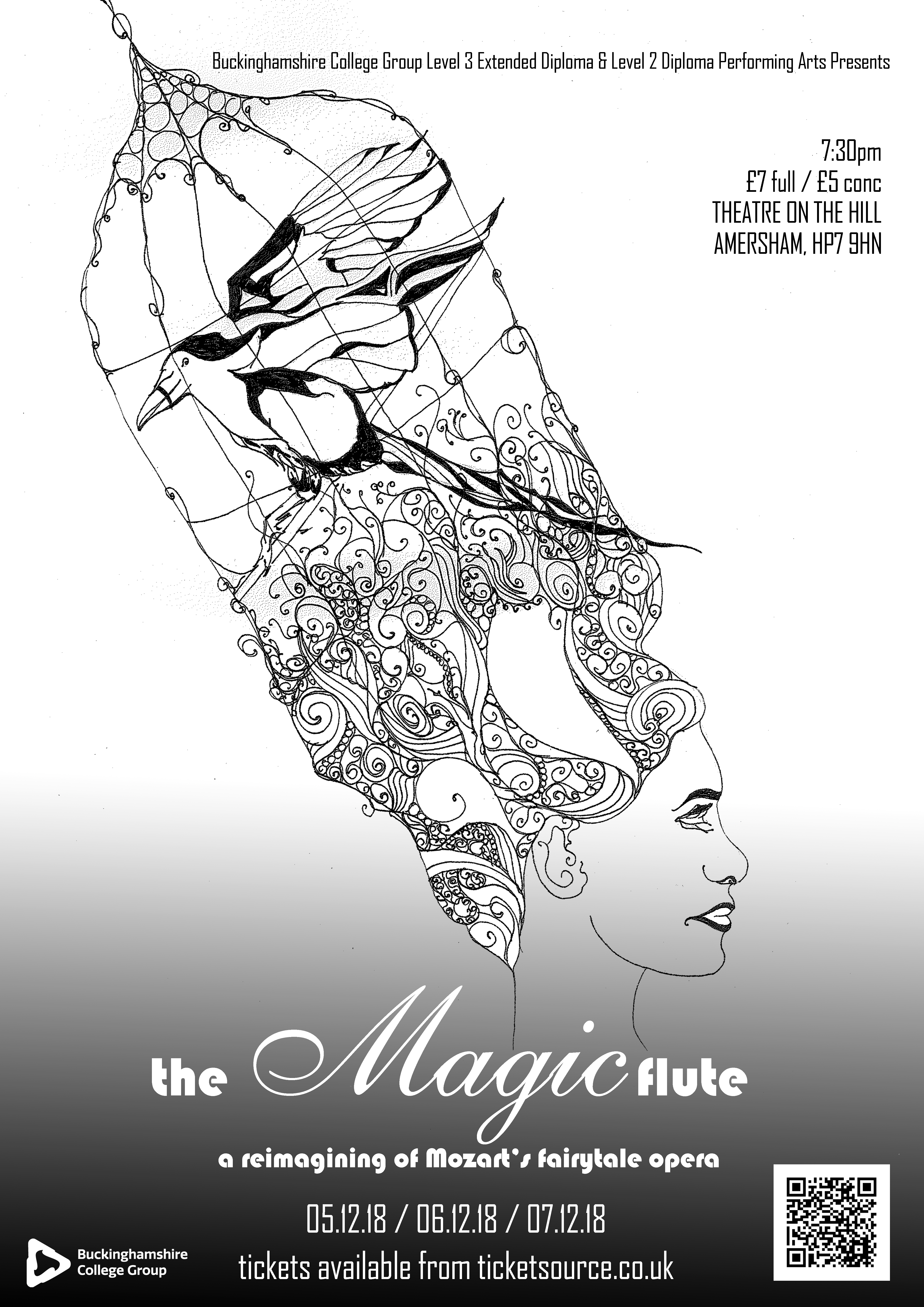 Our Christmas shows are very popular and do sell out, so it is advisable to book tickets in advance via TicketSource. Your tickets can be collected from our box office on the night.
We also also offer free parking on site and refreshments which can be purchased from the bar in the foyer.