Tyler Ioannou, a first year student on the Level 3 Sport and Exercise Science course at the Wycombe campus, had a dream of one day becoming a Paralympic swimmer.
Regular training with four hours in the pool over six days a week (two in the morning before college and two in the evening) plus 20-plus hours of gym training are helping Tyler to build up his stamina, his swimming technique and gradually, through his most recent swimming performance, to achieve his goal. "I've wanted to swim for my country for years as well as improve my sports knowledge, so this course is really helping me to understand more about my body, how muscles work and more about diet and exercise - all of the things I need to know to improve my swimming," said Tyler. "I'm looking forward to the psychology aspects too as I'm interested in how you can trigger the brain to think differently."
In 2018 Tyler, 20 from Reading, who is diagnosed as autistic, put his swimming skills to the test at a major para-swimming event, competing in five events and coming away with no fewer than three gold medals - 100m butterfly, 200m individual medley and 100m breast stroke.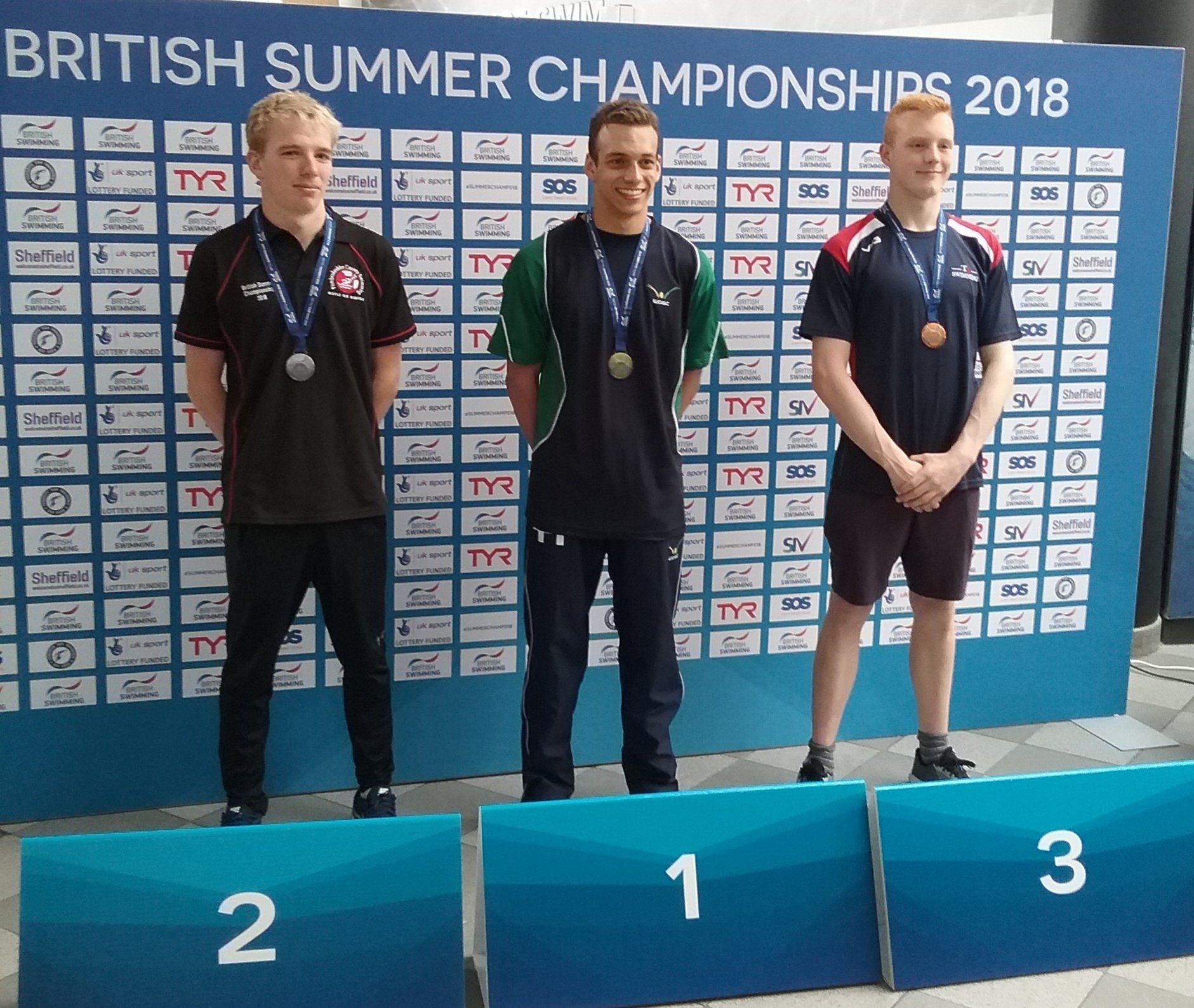 Tyler at the British Summer Championships 2018. Image courtesy of Twitter @IoannouTyler
As a result, British Para-Swimming has selected Tyler to be part of its World Class Performance Programme for the 2018/2019 season and Tyler has been selected to train as part of the podium potential squad. Selected athletes receive access to world-class sports science and medicine services, advanced training camp and competition opportunities and support from British Swimming performance staff and National Institute of Sport programmes across the UK.
Tyler has been pre-invited to train in Italy in May with the British squad and hopes to be competing at the next major Para-swimming event in Berlin and the World Championships in Malaysia later this year. All of this with an eye on the ultimate prize – a chance to compete in the 2020 Paralympics in Tokyo in 2020.