Plumbing apprentices at Bucks College Group's Wycombe campus visited Stuart Turner in Henley on Thames this week. They were there to see current and future pump and heating technology developments from Britain's oldest and biggest shower pump manufacturer/supplier.
With the decision by the government's advisory committee on climate change last month, which called for new homes to have no gas for cooking or heating from 2025, it was interesting for students to see the alternative heating solutions proposed by Stuart Turner, which they have been developing for a number of years. In addition to this, the company already manufactures and supplies a variety of pump ranges including solutions for low water pressure, such as mains boost pumps, shower pumps, macerators, and wastewater removal pumps.
Stuart Turner was established in 1906 and has built up a strong reputation for quality over the years whilst also becoming market leader in the shower pump sector. "All of our pumps are assembled on the premises and shipped out to UK outlets and overseas customers with a fair percentage of products now going to the Middle East," said Darren Cooper, Business Development Director for the company. "Every pump is assembled and tested for flow and leaks before it is packaged up and sold, so we know they all work as they should before they leave the factory," added Darren.
"It's great that companies like Stuart Turner are able to spend time with our students and it's been an eye opener to see the assembly lines and the care that goes into producing their trademark pumps," enthused plumbing lecturer Jamie Cousins. "They understand that our apprentices are their future customers and are keen to show them the product range and open their eyes to alternative pump and heating solutions as the market develops. It's been a great educational visit and I can't thank Darren enough for showing us around.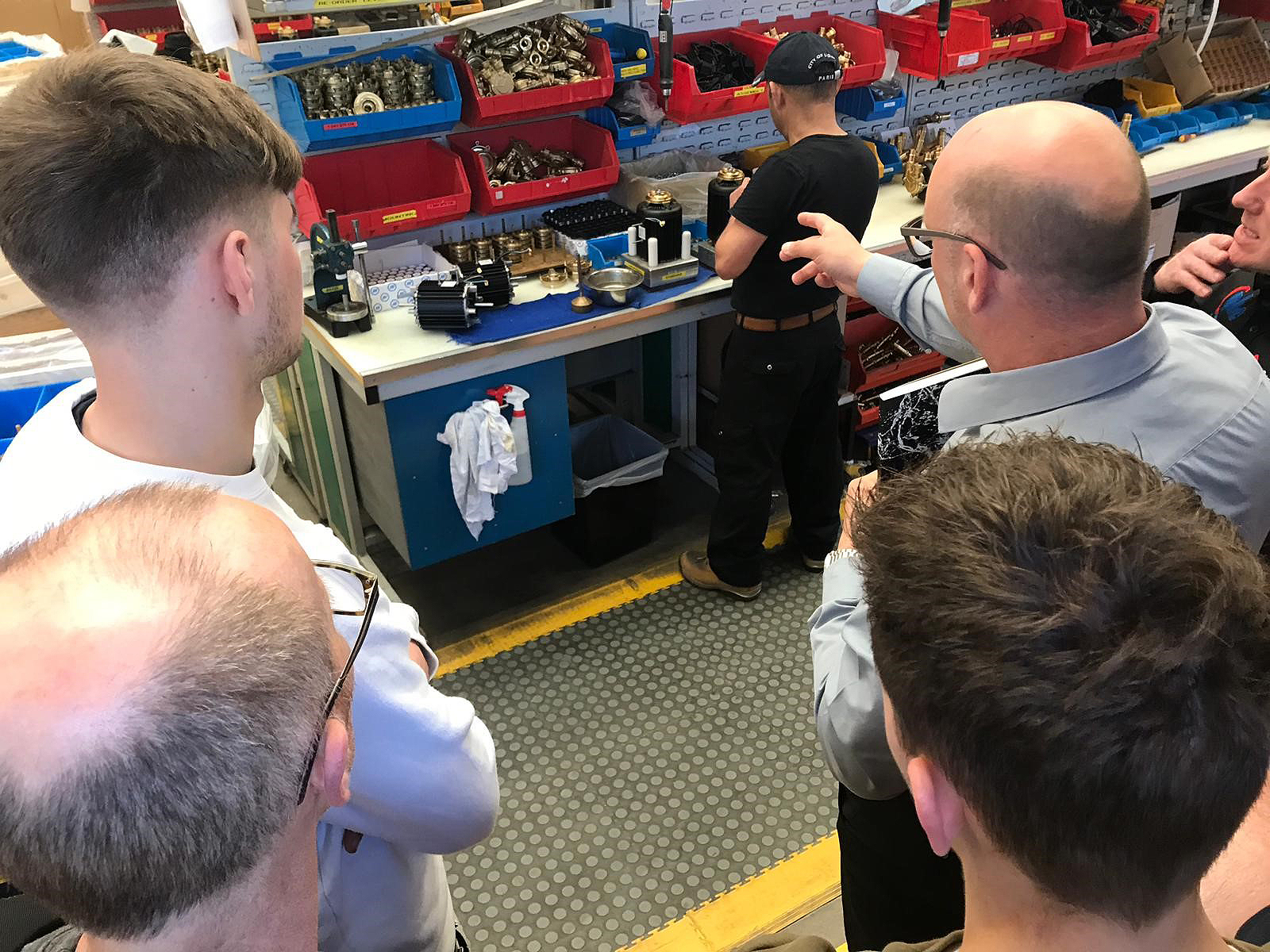 A section of the shower pump assembly line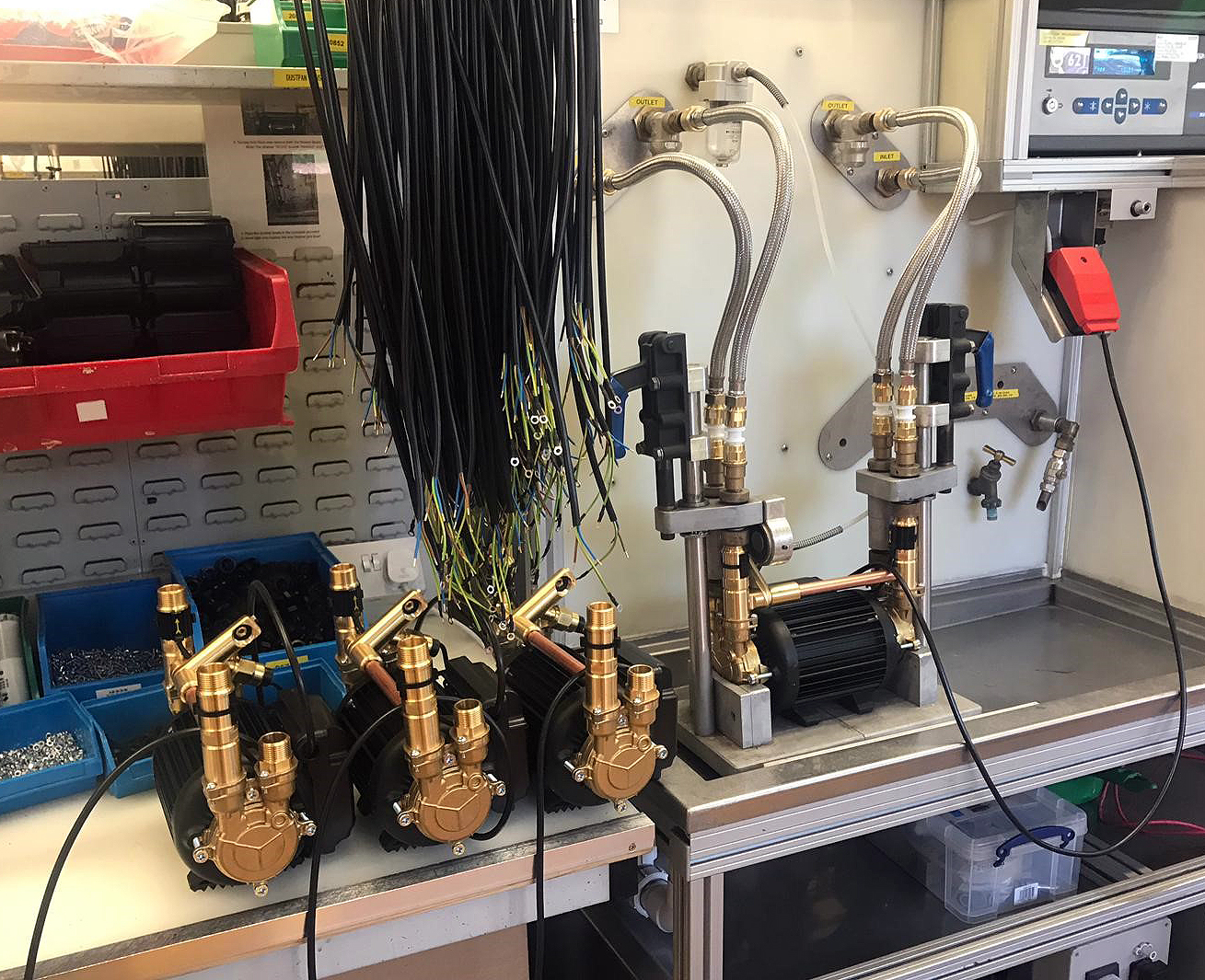 Completed pumps awaiting testing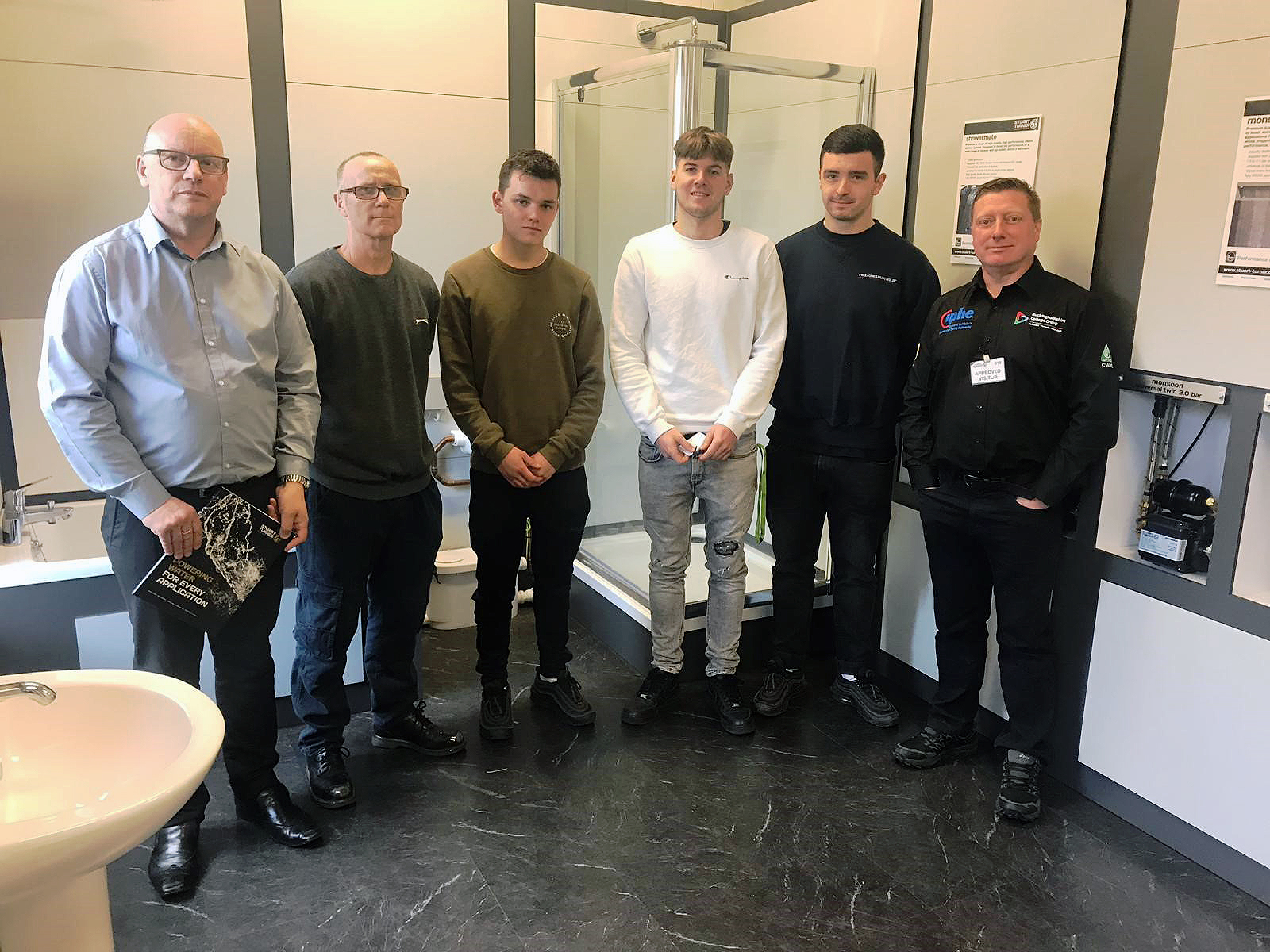 Darren Cooper left, College apprentices and Jamie Cousins right all within the product demonstration showroom