Level 2 Electrical students from Wycombe Campus recently had the opportunity to visit a building site in Amersham this week to check out the electrical instalations in a large block of retirement apartments being built by McCarthy & Stone construction.
Senior Site Manager Tony Carr and Assistant Site Manager Behdad Shabani explained the processes involved in building the apartments and how the electrical instalation fits into the timeframe as the units move from bare shell to drylined structures.
"We really appreciate the time taken out by staff to show us around and give our students a flavour of what they can expect when they qualify in the electrical profession," said College lecturer Rob Howlett. "Staff have been very patient and I am sure the lads have learnt a lot which will hopefully enable them to start thinking more seriously about their futures."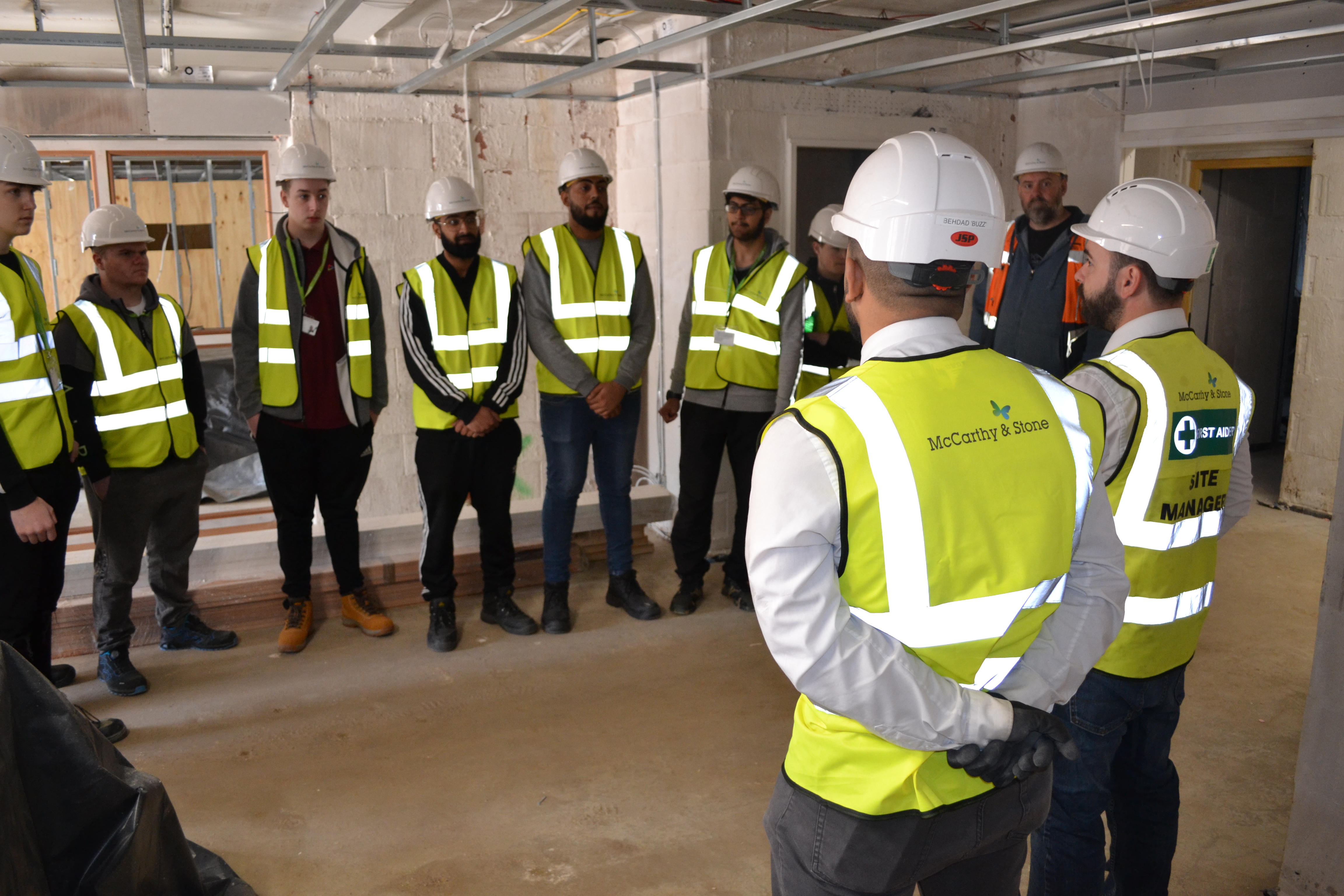 Behdad (left) and Tony explain the electrical instalation process to the students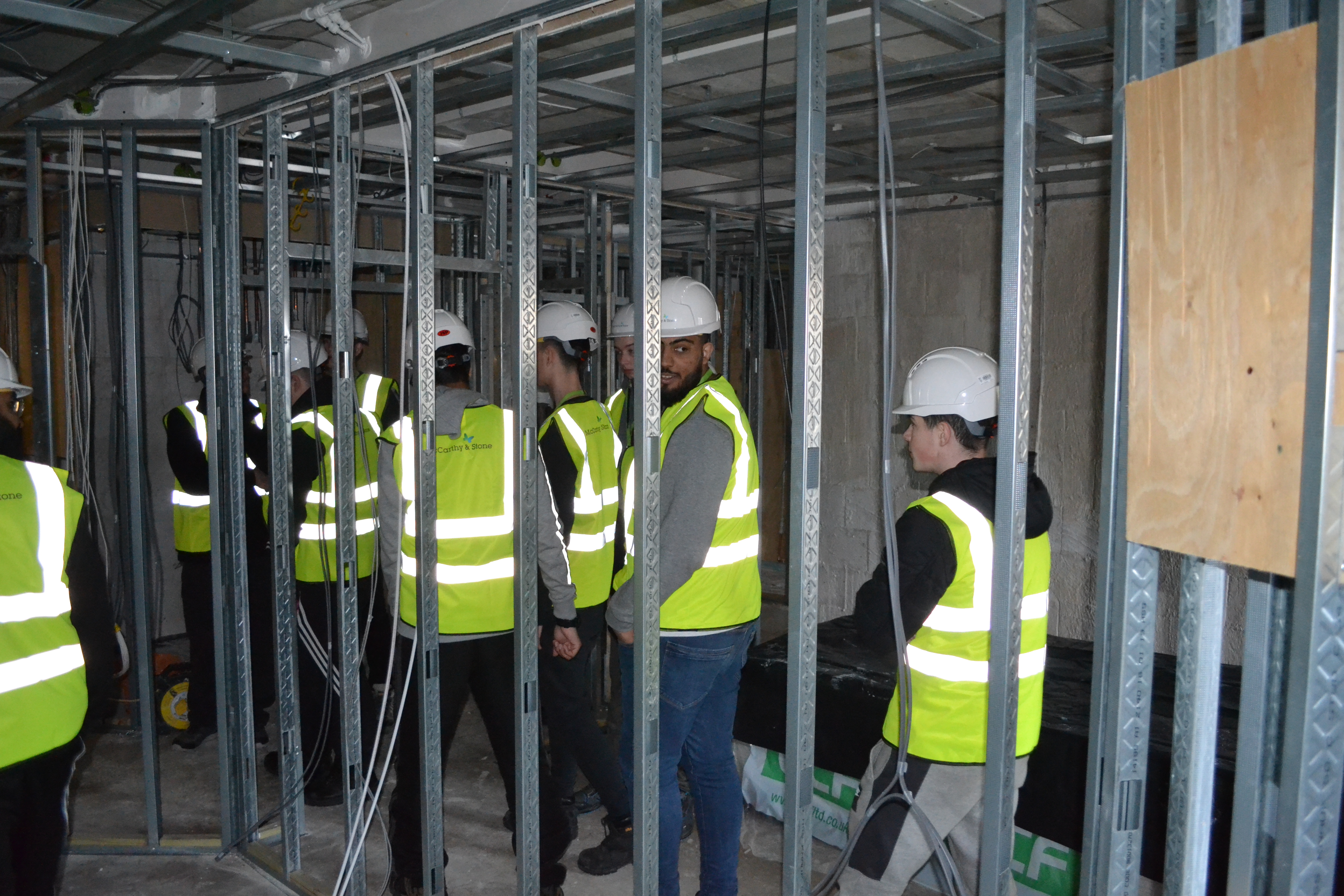 Basic shell of a room with the cables run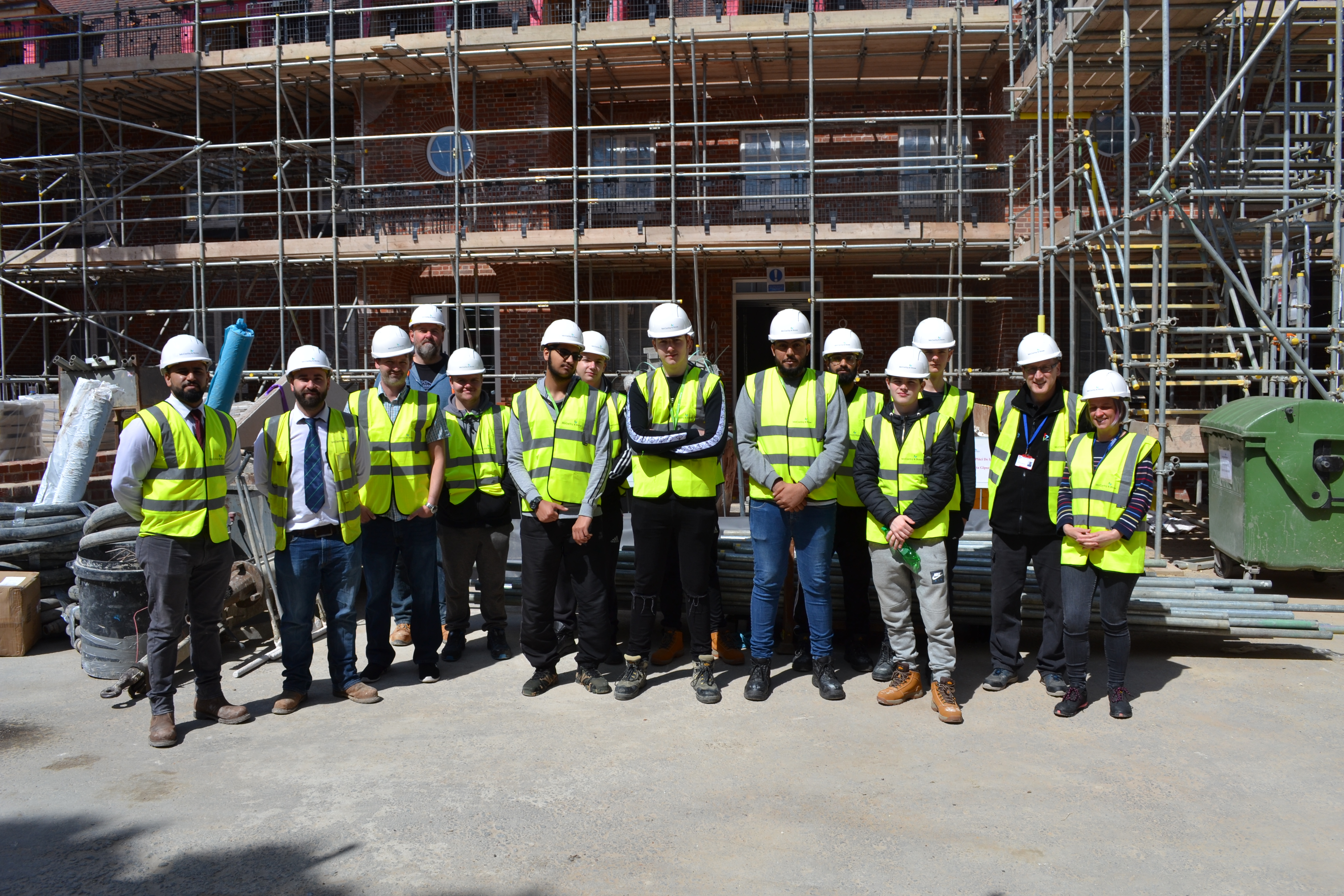 McCarthy Stone staff (left) with students and college staff (right)