Football legend Alan Shearer and Reggae sauce creator Levi Roots were just two of the high profile names at a networking and fundraising event attended by four Peter Jones Enterprise Academy students from the Amersham campus at the weekend. The students were able to talk to fellow entrepreneurs about their business ideas and learn from many successful individuals.
Hannah Routledge, Head of Fundraising Events for the Peter Jones Foundation said: "Harri, Rory, Kristian and Phoenix were an absolute credit to the college and were a delight to have on site. All four boys spoke professionally and eloquently to so many of the successful business people in the room. They seemed particularly happy to spend some time with Alan Shearer - which was no surprise! They really impressed many people and I am sure their future holds great success within entrepreneurship and business."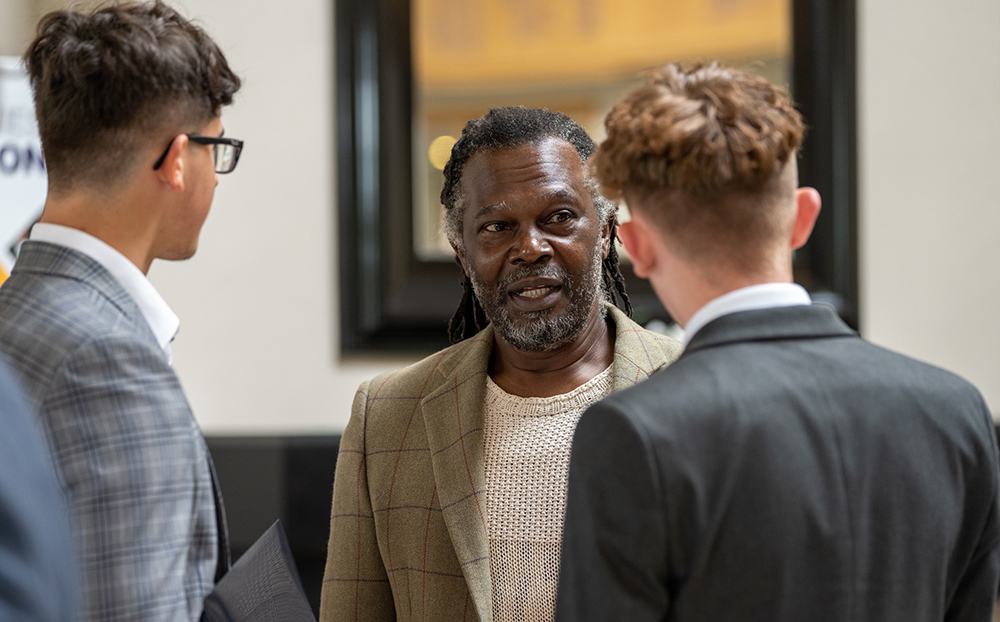 PJEA students chat with Levi Roots who secured the support of millionaire 'Dragons', Peter Jones and Richard Farleigh to launch his Reggae Sauce business
Level 3 Creative Media student Kobe Moor is making a name for himself at the Bucks Free Press newspaper where he is honing his journalistic skills. Kobe only started his work placement at the newspaper in March but is now a regular contributor as part of the editorial team and has had a number of stories published online and in print.
Meanwhile, Abigail Sergeant is bringing her placement at Bucks Herald to an end, having had over 100 stories published during this academic year, including several front page articles. Along the way, she has conducted numerous interviews, including one with Speaker of the House of Commons John Bercow no less. The article – in which he announced his intention to leave his job – was picked up and cross-referenced in other national newspapers, including the Daily Telegraph. Abigail used her stories at the paper to help gain an unconditional offer on one of the UK's most highly regarded BA Creative Writing programmes at Southampton University.
Level 3 Beauty Therapy student Brooke Grimsdell is celebrating after winning the title of Eve Taylor beauty product Student of the Year. The Aylesbury campus student demonstrated the highest standard of professionalism in handling clients, attention to detail and all round expertise. As Brooke will be completing her NVQ Level 3 Qualification shortly, she is finishing the course on a real high and is looking forward to her future career.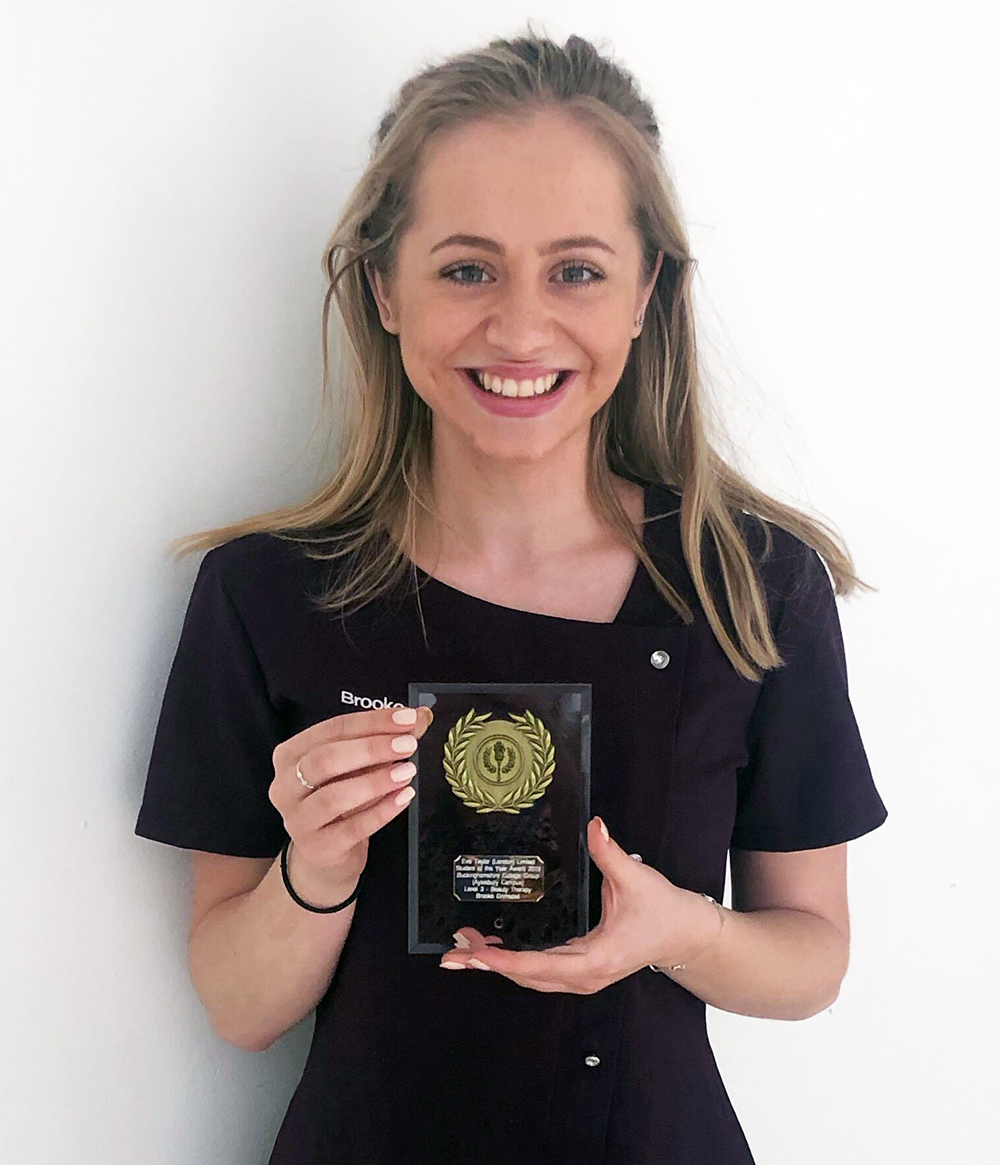 Finally, during May, students studying the Level 2 Diploma in Music Performance and in Music Production at our Amersham Campus were given the opportunity to experience work in a number of organisations including HMV and Buckinghamshire Music Trust. All participants greatly enjoyed their week and learnt valuable skills within their chosen industry. One student commented; "My work placement was so much fun, I met some amazing people and have learnt lots."