Declan Avery is an Independent Living student at our Wycombe campus, who showcased his incredible model of a city, constructed from paper. Declan named the city 'Decopolis'.
Declan spent several months on this creative project and explained how "each building had to be measured precisely, drawn, printed and cut carefully. Folding the paper into the right shape was very tricky and needed a lot patience."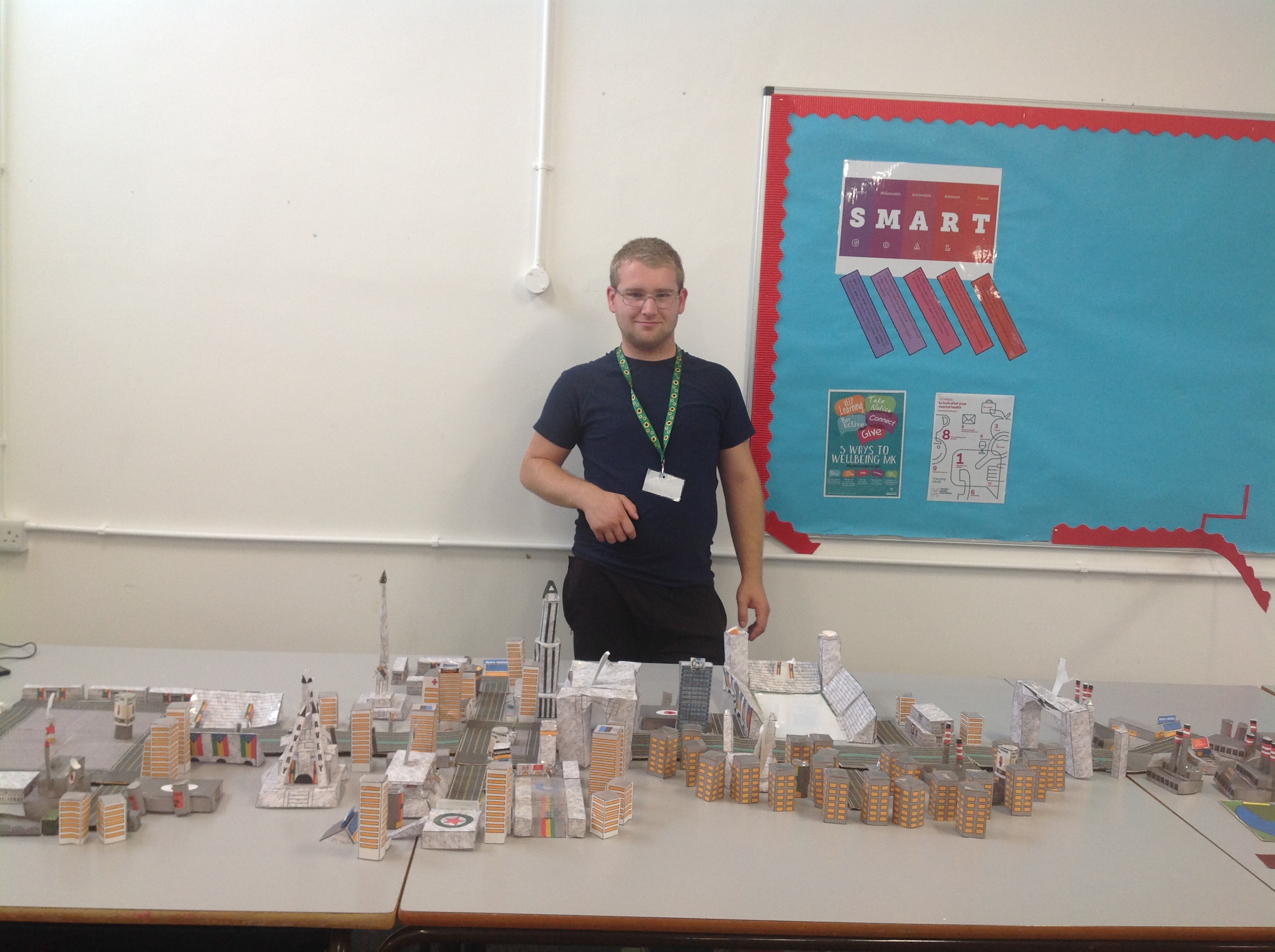 "Decopolis has all the important buildings that a city should have, for example an airport, bus station, entertainment centre, police station, hospital and schools. Decopolis is a project of monumental proportions."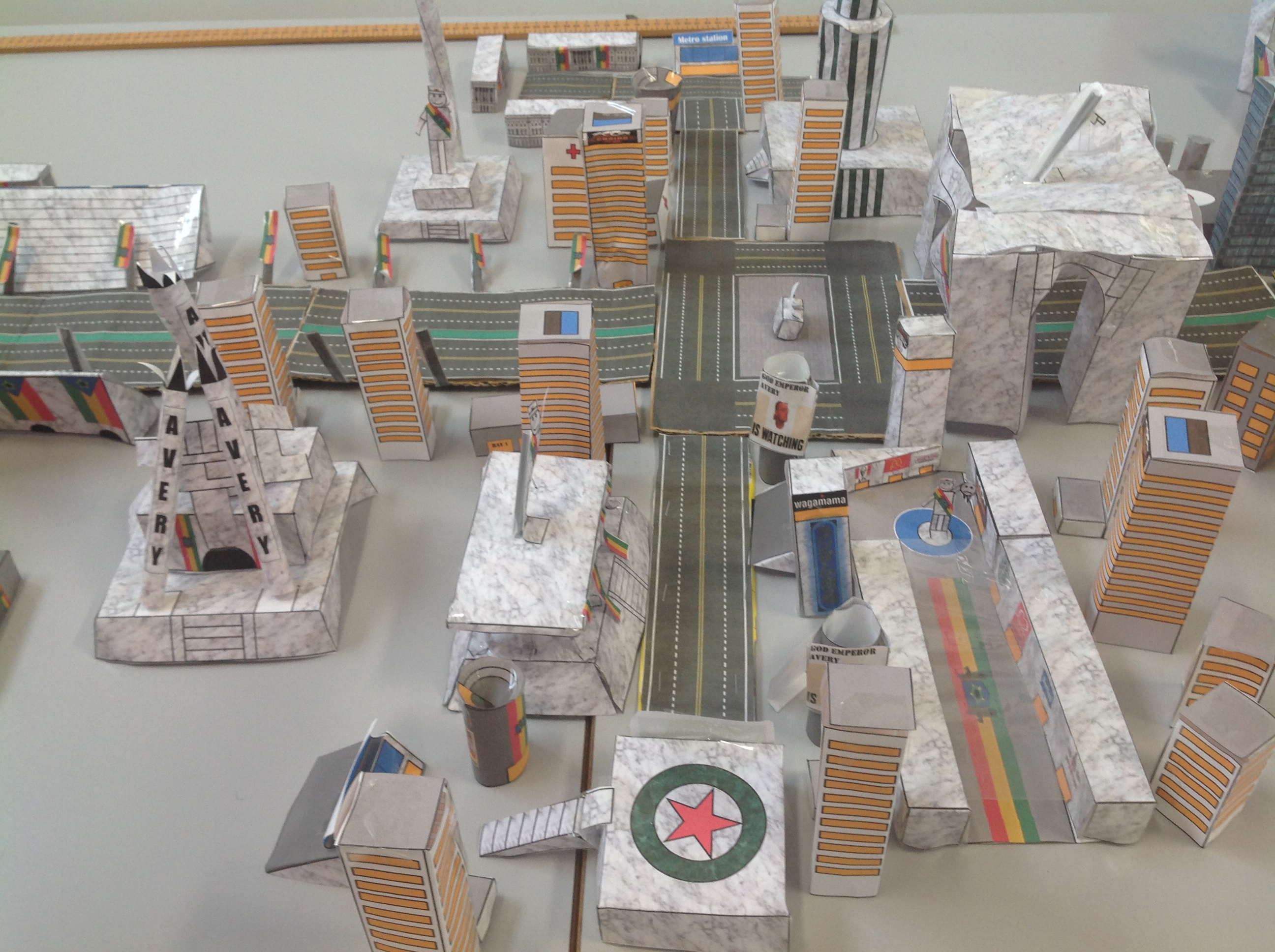 Some of the buildings that can be seen in Declan's model include:
The Palace of Avery Clan: A domed hall, so large that the Eiffel Tower can be placed inside it.
The Avery Stadium: A colossal stadium with a capacity of 500,000 people
The Avery Triumphant Arch: large enough to fit the Arc de Triumph underneath
The Eternal Flame: a massive marble spire with a gold flame on top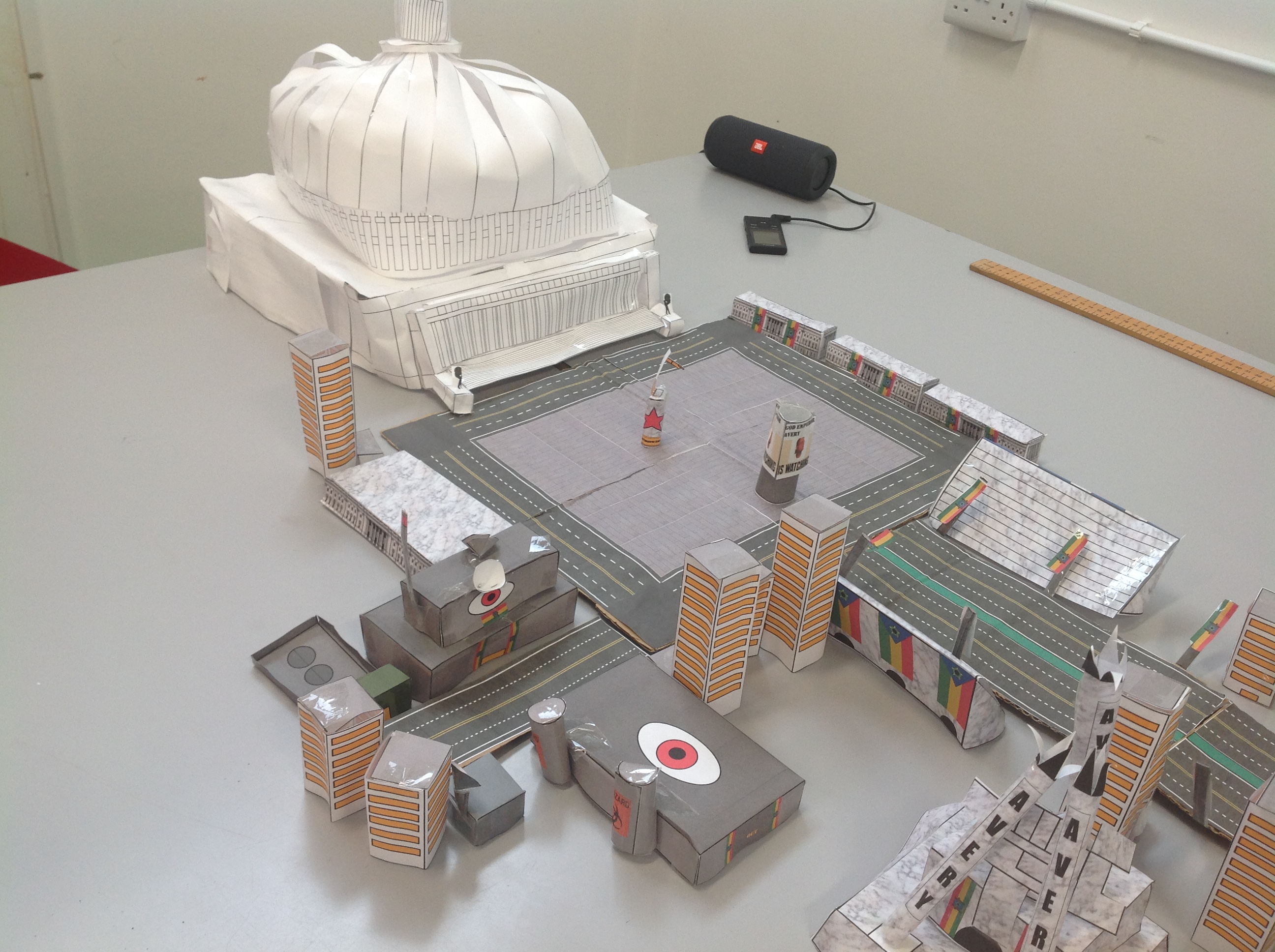 Congratulations Declan on your very impressive model and the creativity, detail and patience you have shown!