This June we have been celebrating Pride Month. Pride is the celebration of people coming together in love and friendship to show how far LGBTQ+ rights have come.
Pride is celebrated annually in the month of June in honour of the 1969 Stonewall Riots and works to achieve equal justice and equal opportunities for those in the LGBTQ+ community.
Throughout the month of June, our LQBTQ+ Champion Staff have been placing some colourful additions across all three of our campuses and got many subjects involved in the process.
Our Champion staff is an initiative inspired from the Thames Valley Police LAGLOs (Lesbian and Gay Liaison Officers) who are specially trained to support with crimes relating to hate crimes. We have three lead Champion staff, one for each campus. Alex Pazik is the lead for Aylesbury, Hannah Kape for Amersham and Sam Lee for Wycombe.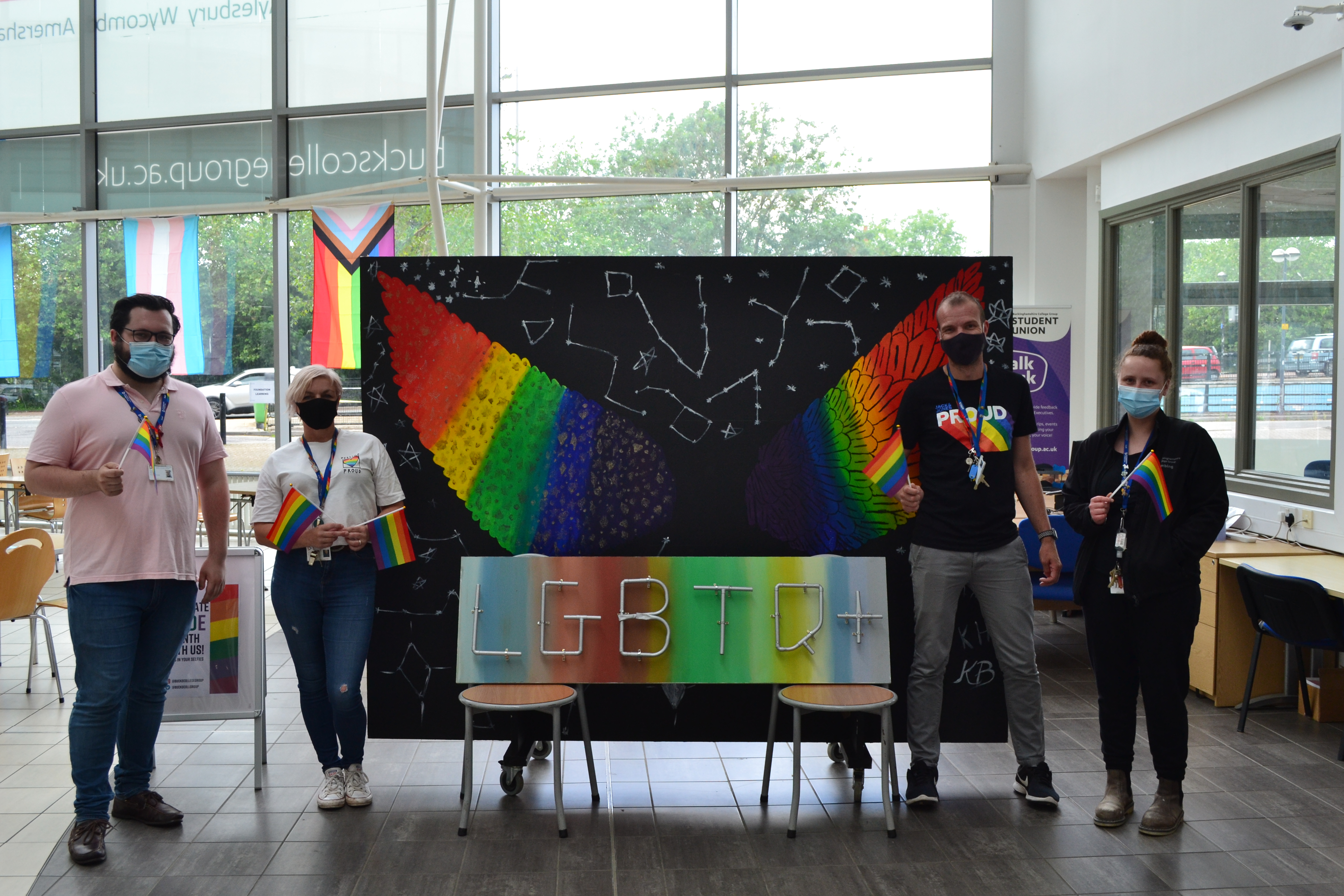 We have 13 Champion Staff located across all three of our campuses and are easily identifiable by their rainbow lanyards.
Their main purpose is to be easily available to students and staff as someone who is safe to talk to about LGBTQ+ matters. Sometimes the fear of talking to someone about LGBTQ+ matters can prevent people from seeking help, so we are hoping to help overcome this barrier. The champion staff also assist with the running of the LGBTQ+ Student Group while gathering information that will help educate others.
We'd like to finally thank all our LGBTQ+ Champion Staff for the continued support that they provide for all our students throughout the year.