Picked from almost 600 submissions our Level 3 Acting students' 'The Shadow Project' has been chosen to be featured in UAL's Digital Showcase, Origins Creatives 2021. The selected works are to be featured in an online exhibition, live YouTube event, and Soundcloud playlist. An extract of The Shadow Project will be showcased at UAL's YouTube live event on 23 July 2021 and the full piece will be made available in a playlist on UAL's YouTube channel after the 29 July 2021.
The Shadow Project was inspired by Maxim Gorky's 1902 play, 'The Lower Depths'. How do you tell a story in 2021 while maintaining social distancing? How do you show a hug when the actors can't touch each other? …. Using shadows!
Performed by Level 3 Actors: Sophie Billing, Kian O'Callaghan, Kennedy Clarridge, Freya Darlington, Isabel da Silva, Rosie Hunt, Aaron King, Ben Welshman, Antoni Unsing. Edited by Sophie Billing. Original music by Level 3 Music Performance students: JJ Neal and Alex Oldknow.
Irene Rambota, Course Leader for Level 3 Acting for Stage & Screen, says;
"A chance observation of late afternoon shadows of leaves on our classroom wall led to this shadow work experiment. I am exceptionally proud of the work the students put into this project, individually and collaboratively, finding such creative inspiration during these unusual times. The story they created as a group is such a credit to their generosity of spirit, creativity and skill as young actors: using shadows to show that storytelling can survive and thrive despite the challenges that social distancing brings. It is a wonderful example of ensemble work and they honoured the story with great respect and sensitivity. It's amazing to see how they enabled the shadow characters to embrace and touch while, in reality, the actors themselves were metres apart! Huge credit must go to Sophie Billing for her incredibly sensitive and inventive editing and to JJ Neal and Alex Oldknow for their beautiful music."
To view The Shadow Project showcased at UAL's YouTube live event on 23 July 2021 sign up to receive your special viewing link.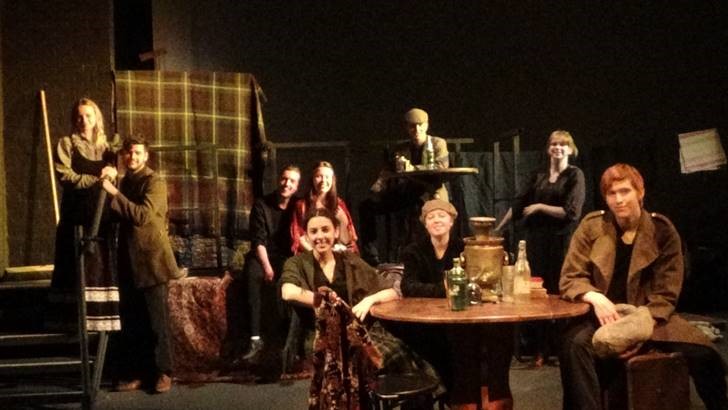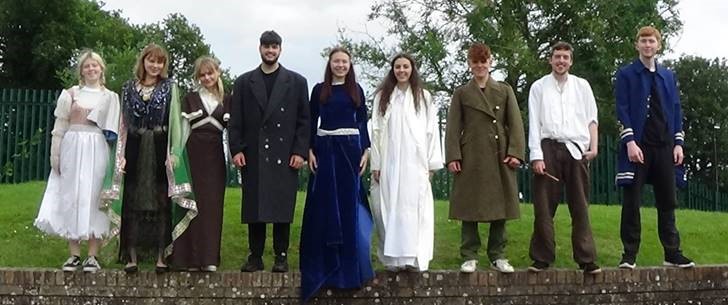 Images of the Level 3 Acting students taken on the set of their stage production of 'Scenes from The Lower Depths by Maxim Gorky' and their outdoor production of Shakespearean monologues.
UAL is a recognised awarding body who specialise in the design and award of qualifications for the creative sector.