High Wycombe has landed the honour of its very own edition of the world's most famous board game, MONOPOLY: High Wycombe Edition from Winning Moves UK and Hasbro, a global branded entertainment company.
The town today (28th October 2022) 'Passed GO' to land its very own official game. ALL the famous multi-coloured MONOPOLY property squares like Mayfair and Park Lane from the classic MONOPOLY London original are represented by High Wycombe landmarks and organisations... and we get to feature too!
We appear on a yellow space, with an image of our proposed new campus in the centre of High Wycombe!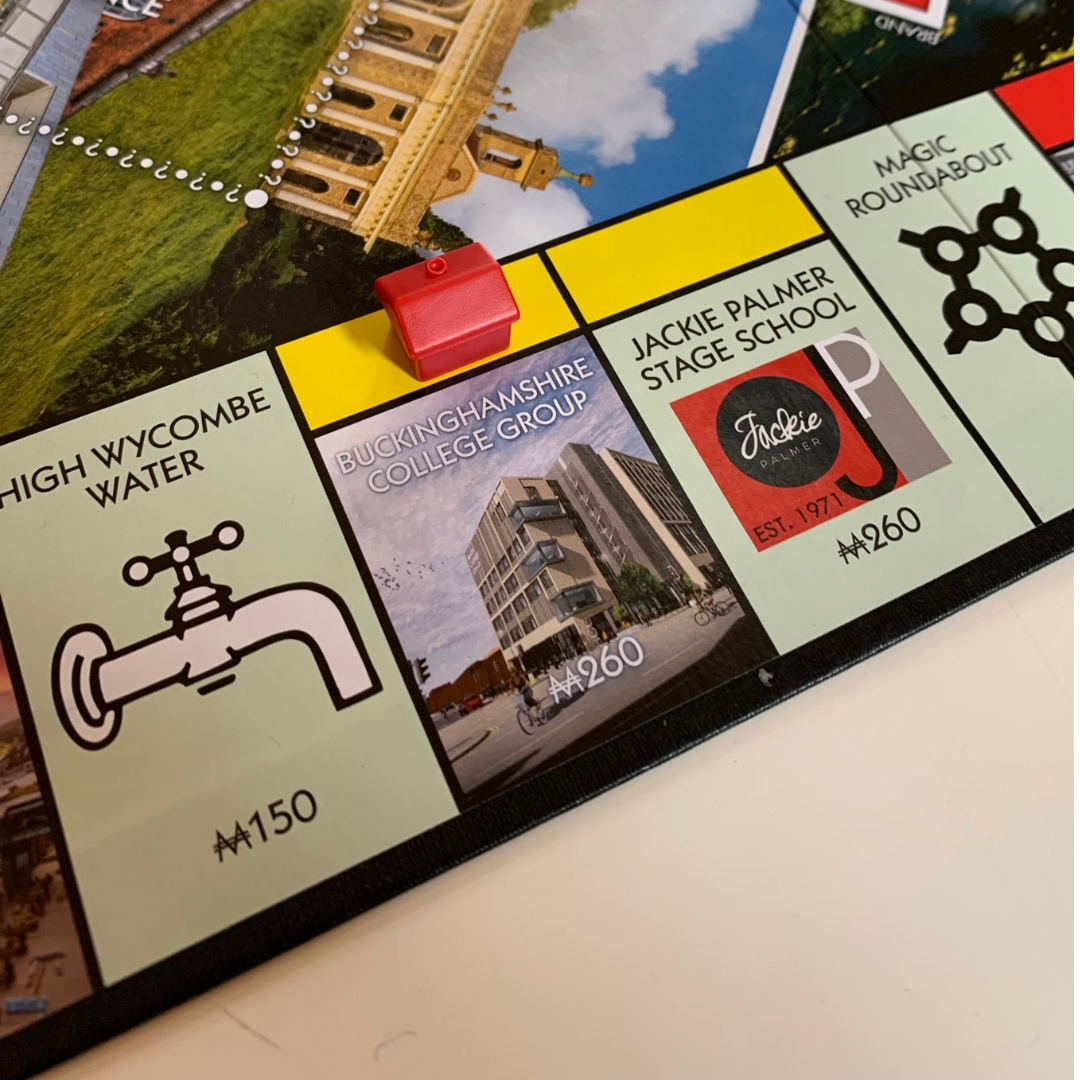 The brand new MONOPOLY: High Wycombe Edition game landmarks and features include:
Foodbank lands on the board: One Can Trust foodbank is one of several charities to be included and honoured within the game. Hearing Dogs for Deaf People features too.
The new Mayfair of High Wycombe: The new 'Mayfair of High Wycombe' is revealed as Hughenden Manor.
30+ Landmarks 'Pass Go': More than 30+ High Wycombe landmarks and favourites feature including The Golden Ball, Wycombe Arts Centre, Adams Park and the Eden Shopping Centre.
'We have been wonderfully spoilt for choice putting this unique game together,' says Ella Gibbs, Custom Games Executive at Winning Moves UK. "It's a board celebrating High Wycombe's past and present and is very much reflective of the times." Over the last 25 years Winning Moves UK and Hasbro have produced official version of MONOPOLY in places all over the world from Sydney to Dubai .. and now High Wycombe.
The MONOPOLY: High Wycombe Edition game is available at Waterstones, WH Smith and extensively online, including on Amazon and Booghe.