First year Level 3 Acting student Maia Cebula Mackenzie has won the UAL Awarding Body Performing and Production Arts Origins Creative Arts Festival Award for demonstrating exceptional commitment to her work.
UAL Awarding Body hosted their first Origins Creative Arts Festival on 3-5 August 2018 at Bargehouse, Oxo Tower Wharf, where they showcased a selection of the finest creative work produced by students completing further education qualifications at UAL approved institutions across the UK. Maia was awarded her prize at the Creative Arts Festival private view on 2nd August 2018 and, as you can see from her smiling photo, was delighted to discover a £50 Amazon voucher with which she plans to buy as many plays as possible!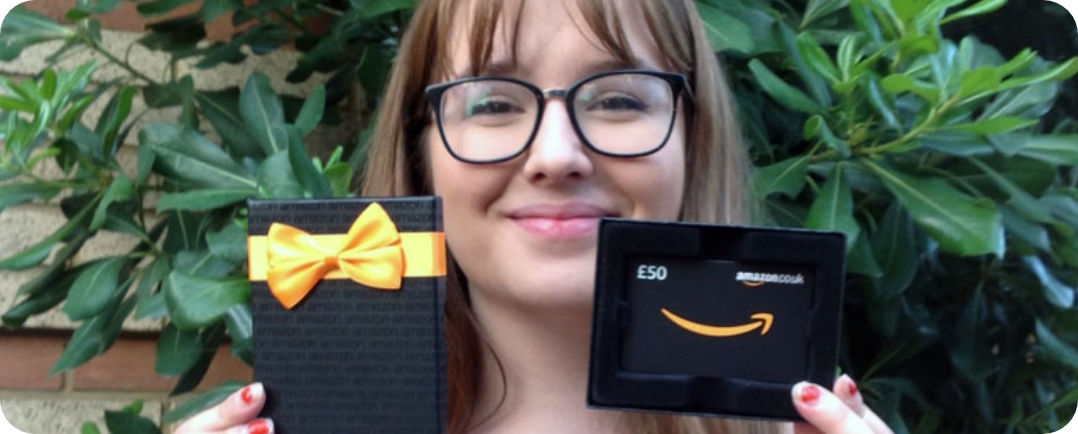 Irene Rambota, Course Leader for Level 3 Acting, said, 'I am thrilled that Maia won the Performing and Productions Arts Origins Creative Arts Festival Award. I nominated her because she demonstrated extraordinary commitment to the Level 3 Acting course, especially during the final shows, and completed her first year with a fantastic Distinction. Maia was originally cast as Cornelia in Something Unspoken, part of our outdoor double bill of Tennessee Williams' Garden District, the other play being Suddenly Last Summer. Due to unforeseen circumstances, the role of Catherine in Suddenly Last Summer had to be recast and, without hesitation, Maia agreed to take on the role. This meant Maia had to embrace two extremely demanding and contrasting roles in a very short period of time. In addition, she only had a 15 minute turnaround between shows, playing Cornelia first in Something Unspoken, a 60 year old socialite spinster, and then the young traumatised Catherine in Suddenly Last Summer, threatened with a lobotomy if she dares to repeat her version of events. Her performance as Catherine was beautifully raw, moving and incredibly powerful, leading to a standing ovation after the second performance. Equally, her performance as Cornelia was unwavering in its honesty, full of detail and subtly nuanced. She was able to commit to both characters without muddling any boundaries of personality - an extraordinary feat considering the intense emotional journeys they had to go on. Both plays cover deep themes, strong and at times unsettling - difficult for a young actor to tackle. An extremely hard-working and talented student, Maia has every reason to be incredibly proud of what she was able to achieve. I certainly am."
Highest Grades for Level 3 Acting Students
More cause for celebration on the Level 3 Acting Course comes from the second year cohort, 70% of whom graduated with a fantastic triple distinction (DDD) or higher. Three students, Elliot Allder, Laike Deacon and Laurence Kirk, achieved the highest grade of D*D*D*. A stunning result. "I am so proud of each and every one of the Level 3 Acting students, who throw themselves into their work with such dedication and passion. It's a joy and privilege to be part of their journey", says Irene.