Creative Buckinghamshire College Group students had their work showcased over the weekend at the annual Pop-Up Art Weekend organised by the Chilterns Multiple Sclerosis Centre in Wendover, Bucks. Student work sold raised over £320 with a percentage of sales going to the charity, which raised over £16,000 during the course of the weekend.
College students from Graphics, Fashion, Ceramics and Art Foundation had their work on display thanks to the generous support of the College's art technician Nicola Gilson, who attended the event on behalf of the college over the entire weekend.
Over 85 painters, jewellers, potters, and ceramists exhibited their work and the charity raised a record-breaking amount this year, to help families affected by MS in the Chilterns and beyond.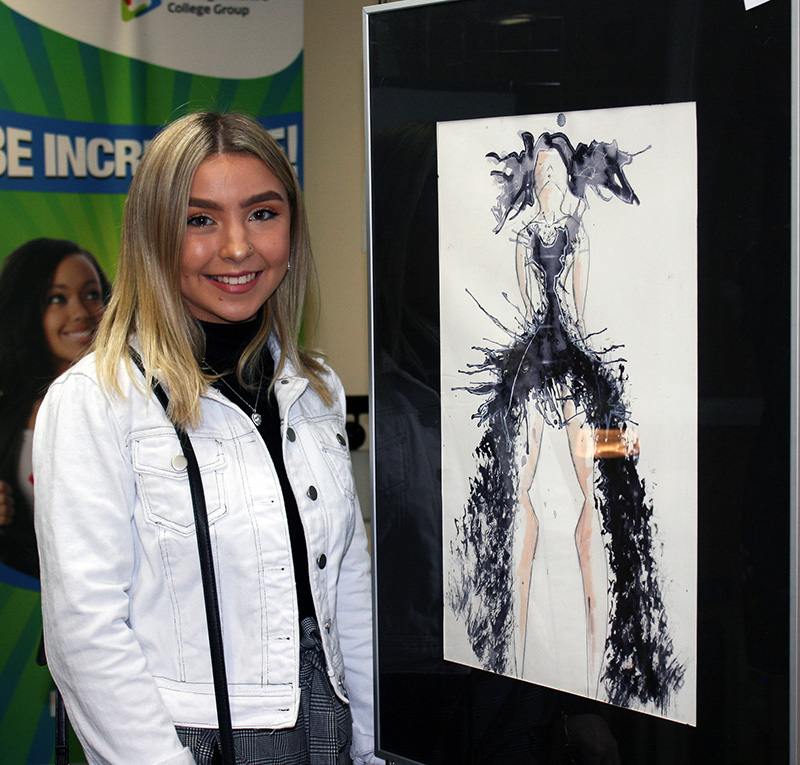 BCG student Amy Hamill with the fashion artwork she sold at the event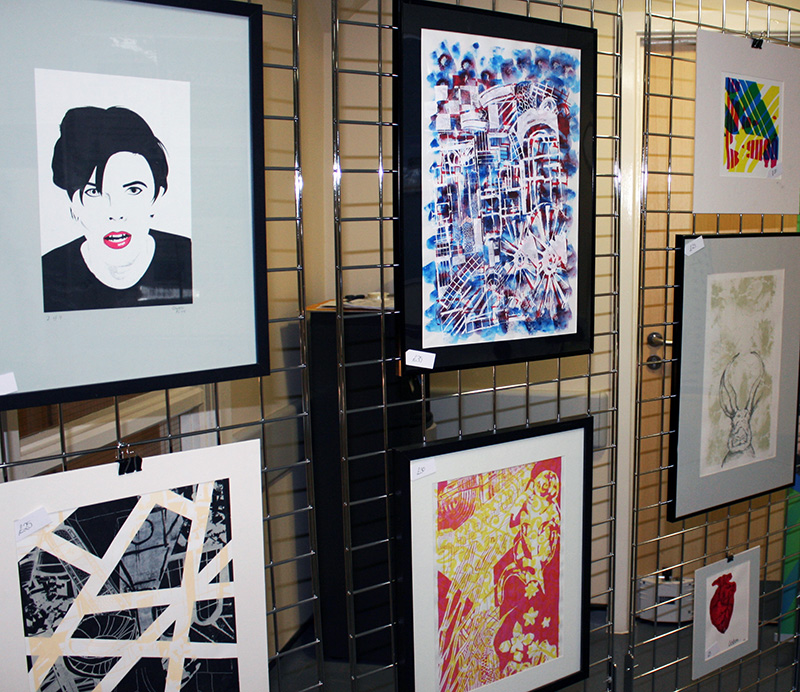 A selection of student work from graphics to print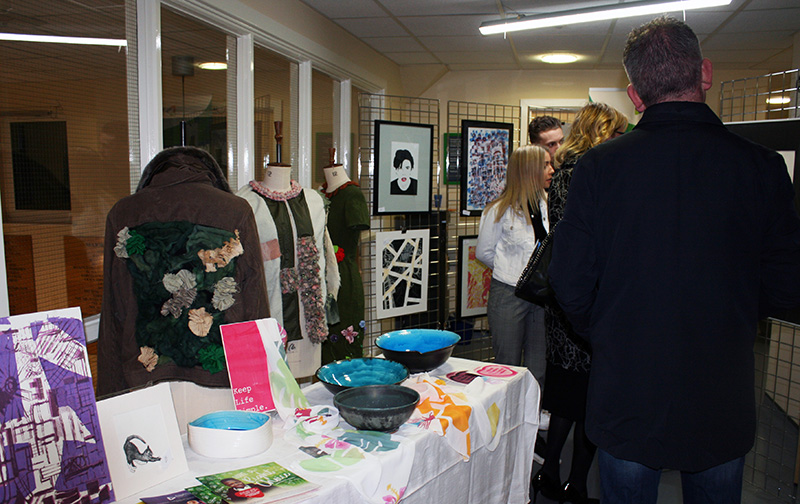 All items were for sale