'In April 2019, Wheelpower hosted the 32nd Inter Spinal Unit Games at Stoke Mandeville Stadium which saw 15 Spinal and Neuro Rehabilitation Units from across the country take part is 24 different sports.
This year's team for the National Spinal Injuries Centre included 8 men who have sustained spinal cord injuries within the last year and 3 members of staff from the Unit. Overall, Stoke Mandeville came 8th in the competition with 1st place in Men's Paraplegic Swimming, 3rd in Wheelchair Fencing, 3rd in Tetraplegic 9 Ball Pool and 3rd in Paraplegic Men's Table Tennis.
It was a fun, action packed week that the team thoroughly enjoyed which lead to opportunities in sports they wouldn't have thought of before (two have been scouted for Wheelchair Fencing). Thank you to Buckinghamshire College Group for sponsoring us which allowed for matching team kit throughout the week'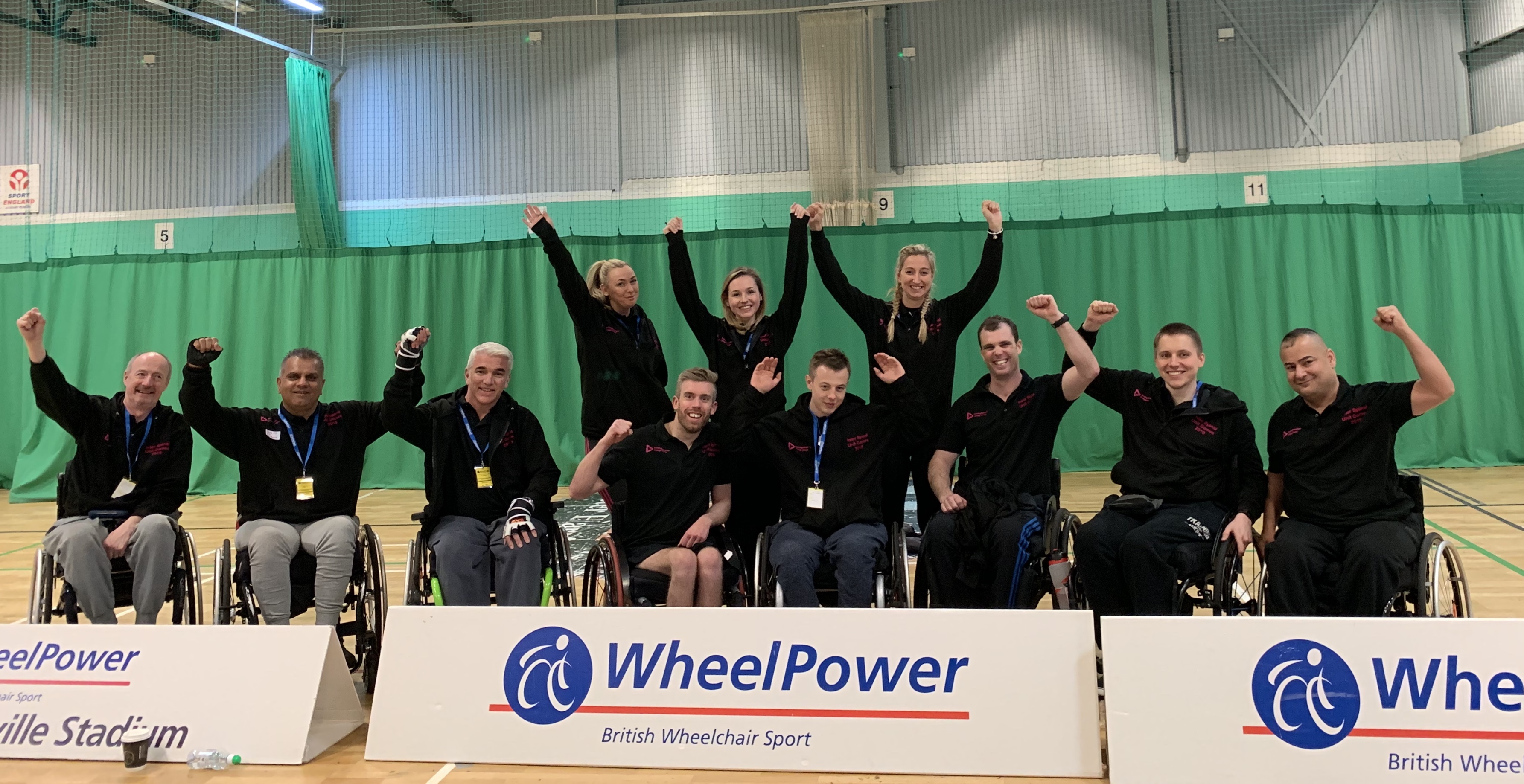 Story by: Hannah Midson-Baker, Clinical Sports Worker – Sports Therapy, National Spinal Injuries Centre – Stoke Mandeville Hospital.