Communities Officer and Dementia Friends Champion in the Aylesbury Town Council, Benedicta Lasoye, delivered a Dementia Friends workshop to students on the Level 3 Certificate in Health and Social Care and Level 1 Diploma Introduction to Health, Social Care and Children and Young People's Settings courses.
Students learned how they can help create a dementia friendly community by gaining knowledge and understanding of dementia, as well as how to communicate, support and include individuals in the community suffering with dementia.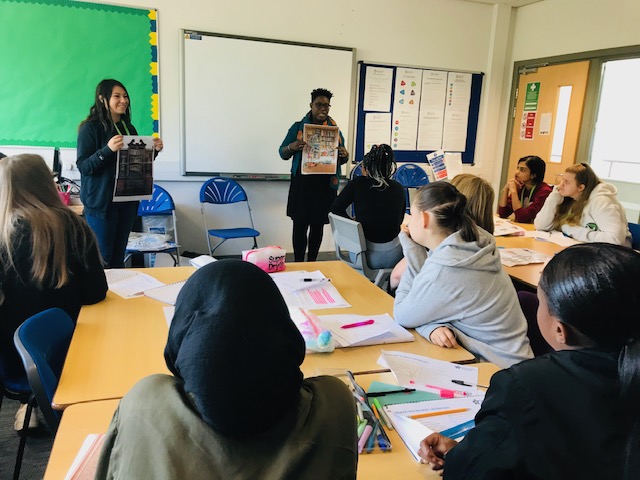 To demonstrate our students' understanding of the Dementia Friends movement, we received a certificate, signed by the Mayor, and each student received a Dementia Friends badge. Our Level 1 students were able to meet the Mayor at the end of their workshop and had the opportunity to take photos with him.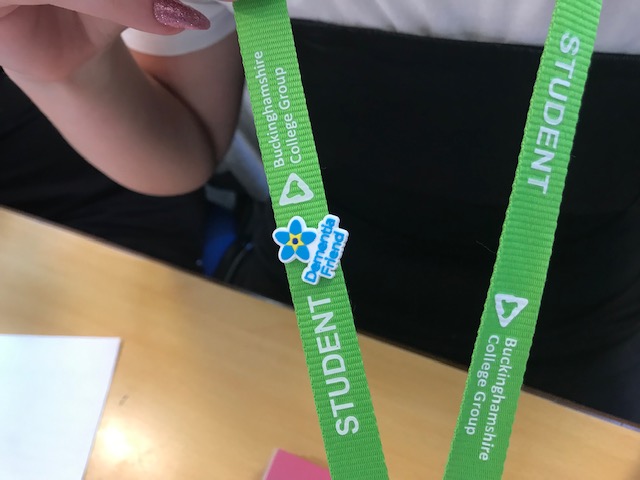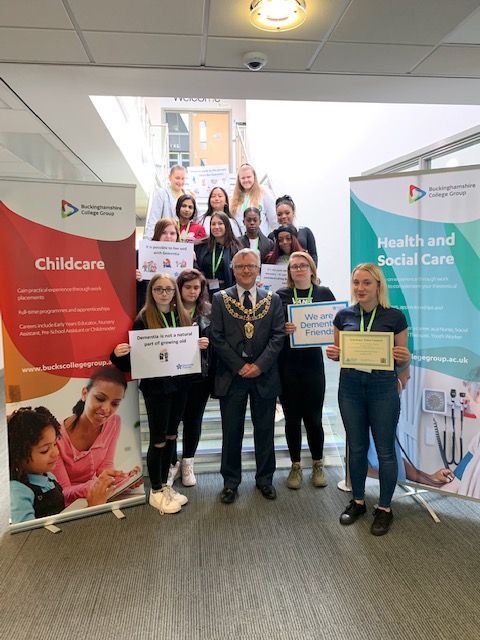 Many thanks to Benedicta Lasoye for delivering the in-depth workshop, which is beneficial for all learners, particularly in the Health and Social Care area. To get in contact with Benedicta regarding her workshops, you can email her at This email address is being protected from spambots. You need JavaScript enabled to view it.. Alternatively, you can call her on 01296 425 678.