We are pleased to be able to offer a number of course modules to adults for free, as part of the government's Lifetime Skills Guarantee scheme, enabling adults to retrain, upskill or make a career change. The offer is backed by £95 million from the £2.5 billion National Skills Fund, which is financing programmes that both support the immediate economic recovery from the pandemic and help meet future skills needs.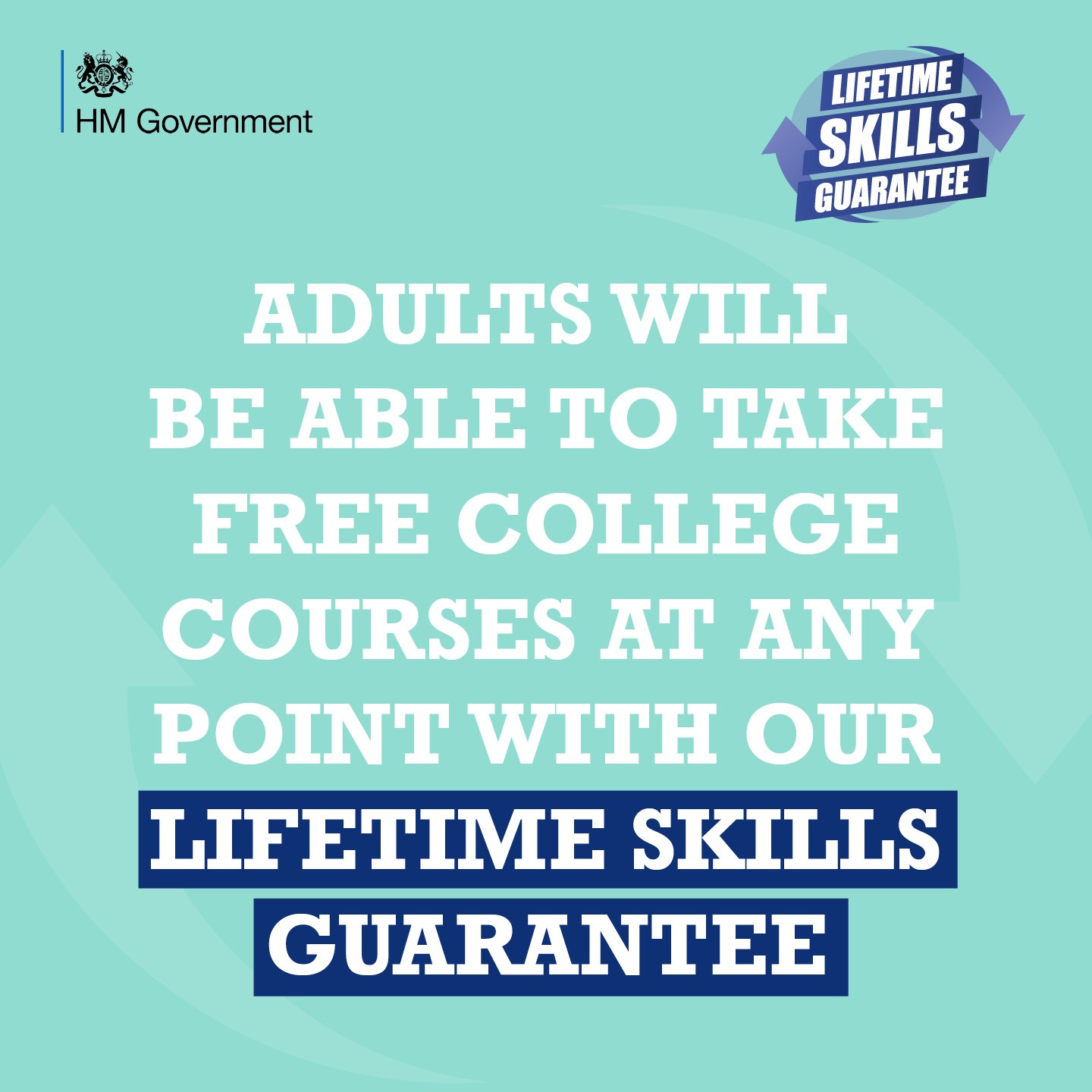 We are offering a range of subjects including Childcare, Healthcare, Science and Computing. The courses will be available across our three campuses in Aylesbury, Wycombe and Amersham with many starting as soon as May 2021. Adults are able to study one module at a time, making the completion of a full Level 3 qualification manageable around other commitments. A Level 3 qualification is the equivalent to A Levels and is seen by many as the key element for retraining or advancement in their career.
Speaking about the Lifetime Skills Guarantee, Gavin Williamson MP, Education Secretary said "As we recover from the pandemic, we are focussed on making sure that individuals and businesses can build back better than before.
Throughout our lives we may all need to boost our skills, or gain new ones. These free qualifications will help open doors to better employment opportunities for thousands of adults and support businesses to access the workforce they need to grow.
Our new Lifetime Skills Guarantee promises to help you get the skills you need at every stage of your life. I'd urge all those eligible to see what course they can take from spring next year and start thinking about their next steps."
The Prime Minister Boris Johnson said "My message is clear. At every stage of your life, we will help you get the skills you need to train, retrain, and get into jobs you want and our economy needs".
The College is able to offer these opportunities to those aged 19 years or older who have not already achieved a Level 3 qualification, with more information available at www.buckscollegegroup.ac.uk/lifetime