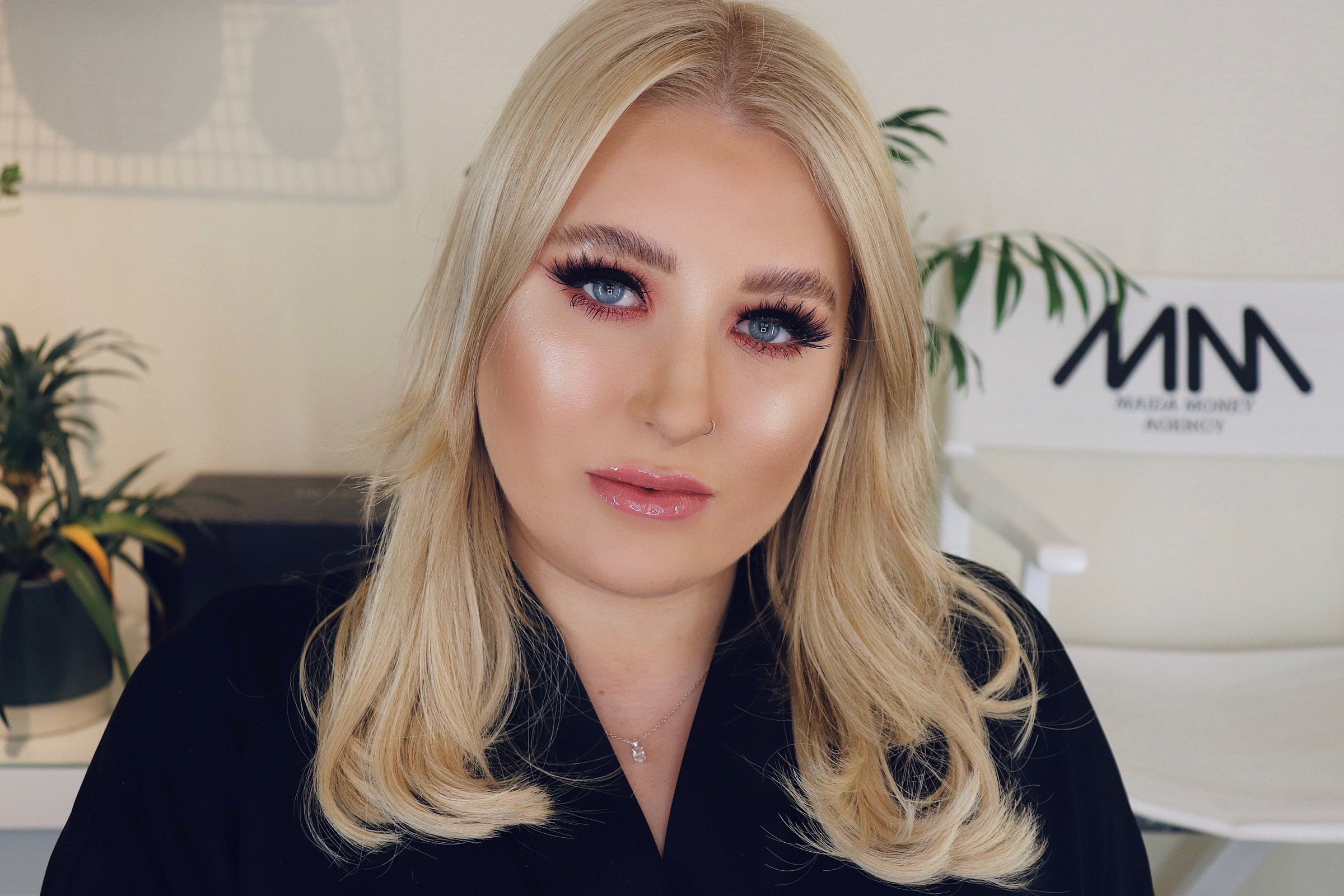 Abbie May a former Hair & Media Makeup student recently got in touch to tell us about her time at our Amersham campus and what she is up to now. During her time at secondary school Abbie came to the realisation that her classes weren't right for her, as they didn't challenge her creatively. At first she considered studying Beauty but desired to be more creative which led her onto our Level 2 Diploma in Hair & Media Make Up & Level 3 Diploma in Theatrical, Special Effects and Hair and Media Make Up at Amersham.
Once she started the course her determination led Abbie to work at Space NK an MAC Cosmetics alongside her course to gain experience. She also started working as a freelance make up artist to build up a portfolio and contacts ready for her next steps into the industry. By having great experience and qualifications this gave Abbie a strong path into a professional role.

Abbie said her honest ambitions were "…to make a lot of money and live a comfortable life. A woman who can hold herself. I want to create a legacy and for my work to be remembered when I am gone, an icon if you like." An entrepreneur is one way of describing Abbie with her high ambitions and her creativity of always thinking outside the box.
Abbie's enjoyed her courses at College as they involved " …learning about the make-up looks through the decades, finding differences between them and noticing how make up has evolved over the years. To this day, I still use this knowledge when creating make up looks for my clients and including aspects of the make-up trends back then now. The practical lessons were my favourite, I could get creative and learn about each individual product I applied on the skin. This was the most fun for me! Then take pictures and do it again but even better, after all, practise makes perfect."
Abbie has now launched an agency representing hair stylists, make-up artists, nail technicians and barbers called MAIDA MONEY. It was named this because "Maida Vale was the first place I moved to in London and MONEY because I want to make a lot of it doing what I love the most - make up! ". Abbie has already booked her represented artists on shoots on Sleek Make Up campaigns, Takeshi's Castle, MTV's MTV STAX and worked with many celebrities including H.E.R for the BRIT's, Bebe Rexha for VOIR magazine front cover shoot, presenter Vick Hope and Capital FM's breakfast show presenter Roman Kemp. MAIDA MONEY is now launching merchandise for the brand and a few products will follow. Keep your eyes peeled on @maidamoneyagency & @abbiemaymua on Instagram!